Best Necklines of Prom Dresses for Plus Size Girls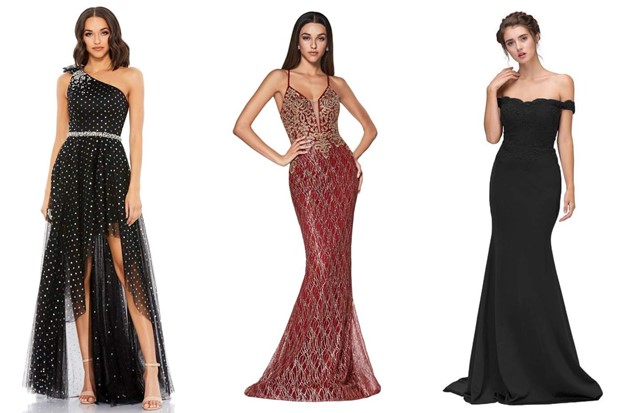 The plus size fashion industry has come a long way breaking all the barriers. There are a lot of items available now that will help you celebrate your curves in the perfect way. Now, shopping for the prom dress is very important for the teen-age girl, not only because of the title "Prom Queen" but also because of the significance of the event.
If you are a plus size girl, give grave importance to the neckline while shopping for prom dresses. Here are the best necklines for plus size prom dresses that will help to enhance your curves:
Off-Shoulder Neckline
Let's start with the most flattering option- off-shoulder necklines are the best choice when it comes to curvy women. Especially, pear-shaped women with narrow shoulders can make the best of it. This neckline will draw attention to the neck and face. Not to mention, it will also give your look a cool and flirty edge. Plus size women have gorgeous curves that also get displayed in a flattering fashion.
Check out these fashionable prom dresses for plus size girls from the latest collection: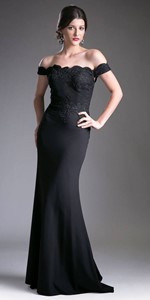 Plunging V Neckline
This is one of the sexiest and flattering necklines that will help you draw attention towards the upsides of your figure. First of all, it helps to accentuate the cleavage and secondly, it will also help to create the illusion of a torso. Plus size women with broad shoulders can go for this. Apart from that, this type of neckline will also compliment the petite body type. In that way, the balance between the upper and lower halves of your figure is maintained.
These are the most amazing prom dresses plus size with plunging V necklines: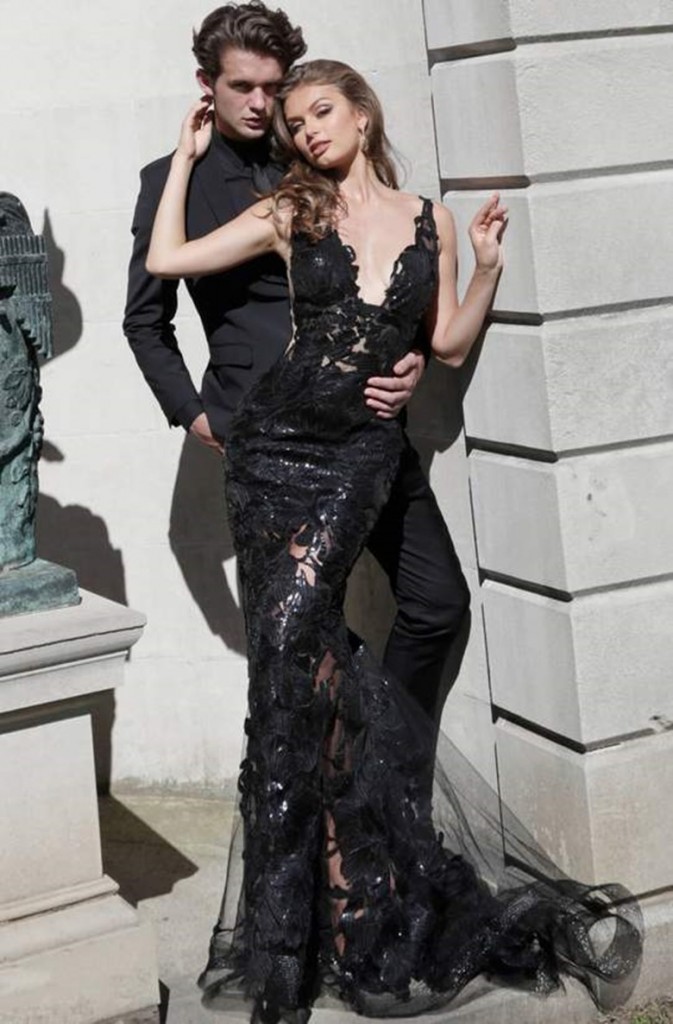 Sweetheart Neckline
If you want to show off your heavy bust in a flattering yet alluring way, the sweetheart neckline is the ultimate choice. The silhouette resembles a heart and hence the name. Sweetheart necklines are adorable and vintage at the same time which will create an overall flattering look. If you want to look modest, try putting a scarf around that can also look school-appropriate. Usually, sweetheart necklines are coupled perfectly with a ball gown dress that has a poofy skirt. It is a classic attire that is also sexy.
Go through these cute and vintage plus size ball gown prom dresses online: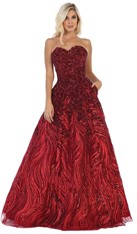 Asymmetrical Neckline
These are for the rebellious women who want to celebrate their curves in an unconventional way. Asymmetrical necklines i.e., one-shoulder prom dresses are trending at present because it creates an interesting illusion and draws away the attention from the downsides of your figure. If you want to enhance the visual effect, try on dresses with embellishments, prints and patterns as well as sequins.
Shop for these trendy prom dresses online: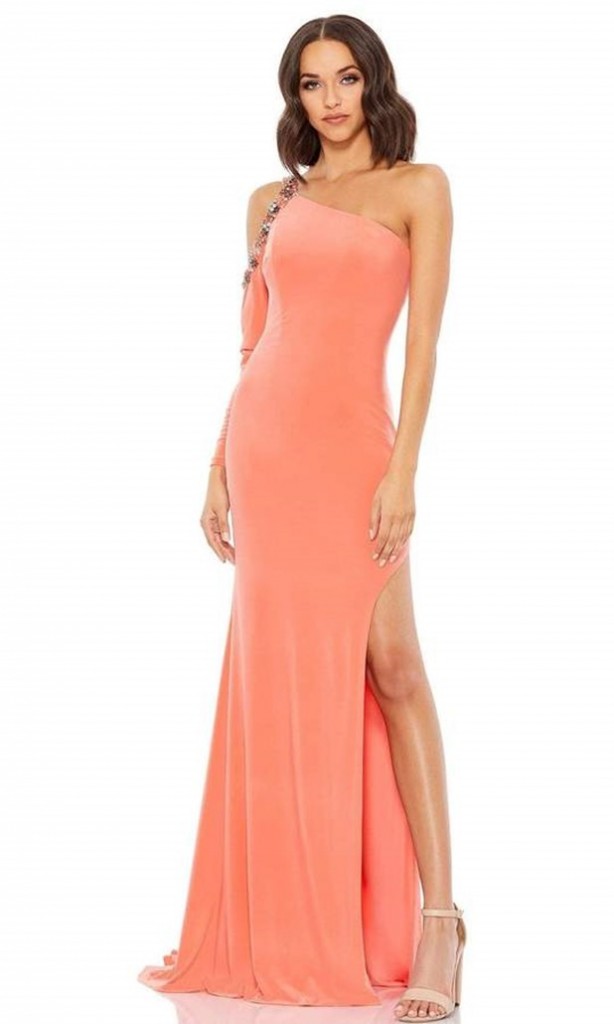 Scoop Neckline
The reason to include this particular neckline in this post is that a scoop neck is a universally suitable option that compliments almost all body types, irrespective of size. It is also quite a simple style that necessarily isn't very revealing. A wider scoop neckline that would leave space between the neck and the breast will be perfect for a plus size girl because it somehow gives an elongated appearance, thus making it extremely flattering.
Take a look at these fashionable prom dresses with scoop necklines: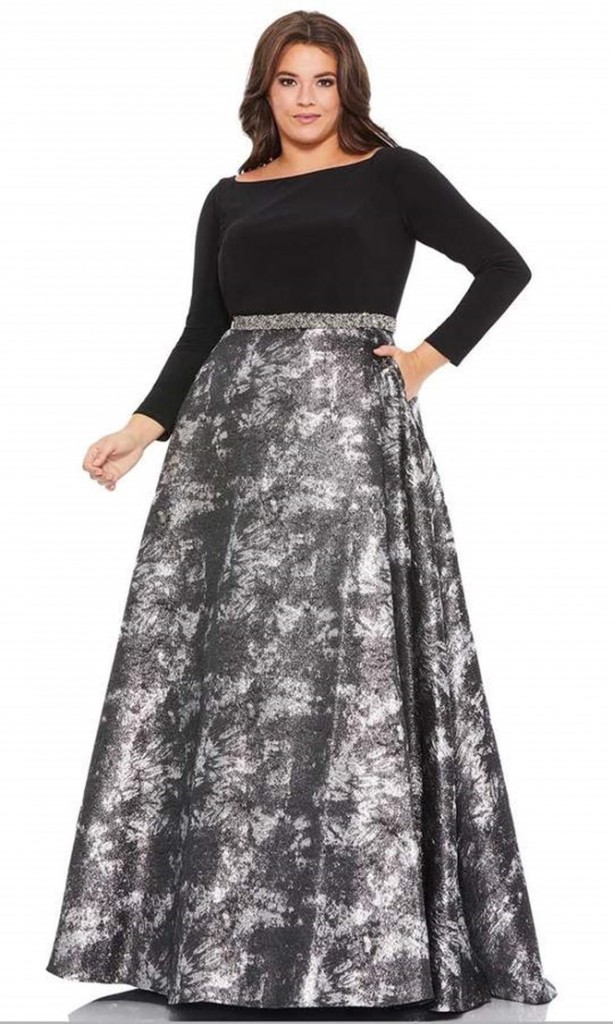 If you're still wondering where to shop for plus size prom dresses, there are a lot of designer options available at online boutiques. You can also go through the collection of cheap plus size prom dresses if you don't want the budget to stop you from buying your favourite dress.
Happy shopping!
---