6 Tips For Choosing The Right Construction Work Clothes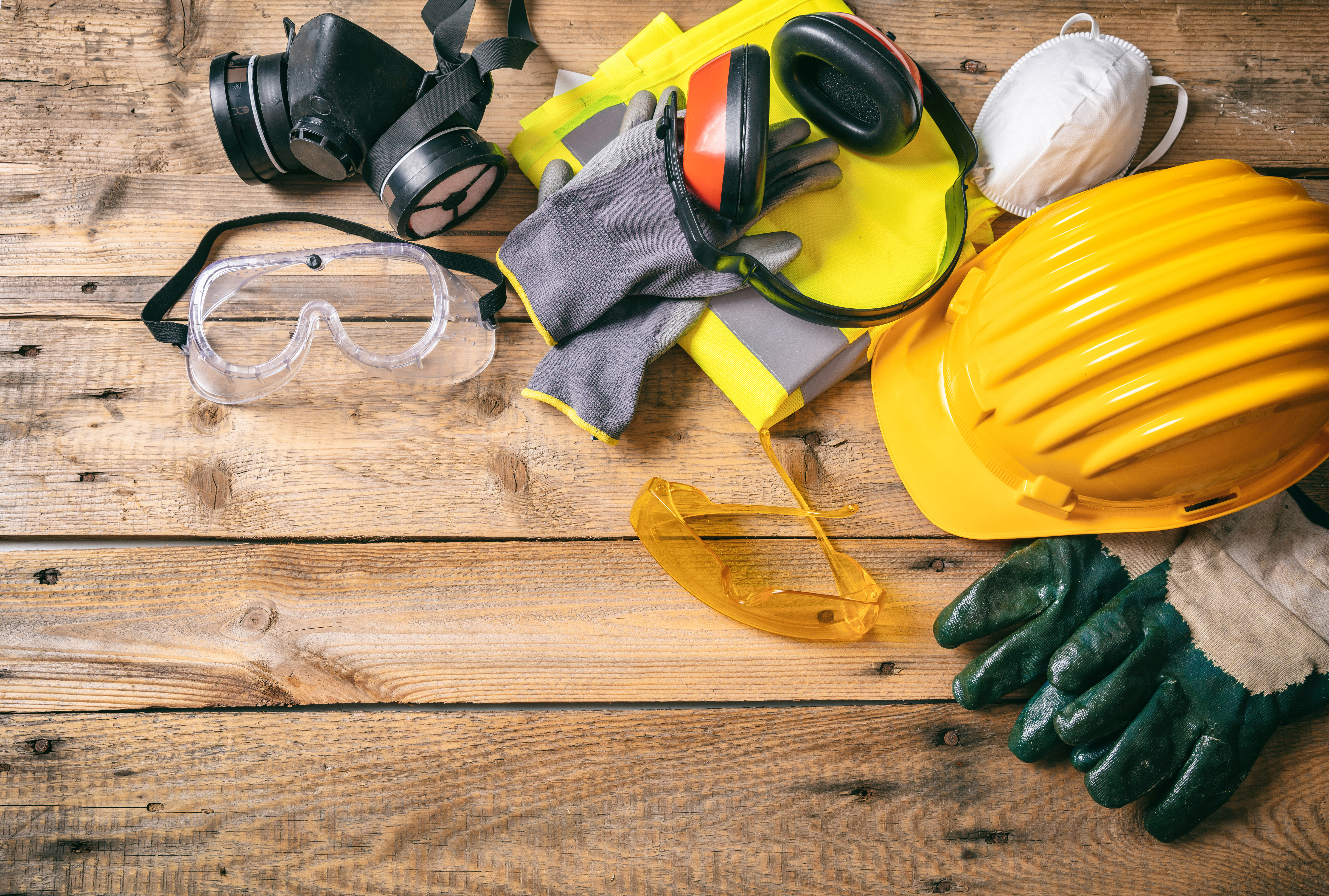 Construction workers are more likely to get into work-related accidents. Their working environment poses more risk compared to other workplaces. There's the danger of falling from great heights and accidents from work machinery. Besides, substances used in these types of sites, like lead and asbestos, can cause health problems. Other dangers may be vibrations, noise, barometric pressure, and harsh weather conditions.
Construction supervisors and managers also need safety gear. A typical day for them requires both office and site presence. So, they have to work something out that fits both places. You don't need to change your entire attire for a particular location. You can add some essential garments to ensure safety at the site. Hardhats, gloves, and reflective gear are some significant additions you can consider.
Construction Site Outfit Essentials 
Due to the potential dangers in a construction site, personal protection equipment (PPE) is essential. Some PPEs necessary in a building site are face and eye protection gear, gloves, gas masks, and fall arrest systems. Aside from that, your outfit must also be suitable for the job. It has to guarantee safety and functionality while at work.
Construction wear can differ. It'll depend on the company you're working for or the site you're working on. Even so, attributes for site apparel don't vary much.
Some of the features you ought to look out for when buying building garments include:
Functionality
Site clothes ought to be practical. However, you shouldn't have to give up form in favor of function. Fortunately, you can find stylish construction work clothes in the market today. These apparels allow movability and comfort at the same time. A lot of movement and physical activity is involved in a building area. The outfit shouldn't be too loose, too tight, or too heavy. Your clothes, therefore, should allow you to move freely and work comfortably.
Pockets help to store nails, hammers, and mobile devices for builders. A good attire should have strategically placed pockets. Maneuvering around the work area shouldn't be hindered by the compartments. The sections should also allow easy access to equipment stored. The units should ensure the security of your devices, as well.
Quality
The clothes you choose should be made of good quality material. High-class garments are often expensive. On the other hand, some cheaper clothes will have you back at the shops for a new piece. It's because most are made of substandard material. Low-grade materials aren't also safe. So, you may be risking your health, too.
The outfit you choose should be affordable. Despite this, the quality shouldn't be compromised. It shouldn't wear out or tear easily. It must also have well-enhanced features on it to withstand harsh work conditions. High-grade materials don't have to be costly. Many companies offer top-quality garments that are pretty affordable.
Durability
An excellent working outfit ought to serve you for longer. Long-life often relies on quality. To ensure extended use of work garments, pick one that has double stitching all over it. Bar tacks should also be well placed to enhance seam strength and toughen stress areas.
If you're not sure of the right one to buy, consider online reviews on different companies. Additionally, you can ask for referrals from your supervisor or workmates.
Safety 
Your gear should guarantee you maximum safety. In construction sites, you'll not miss sharp objects or harmful chemicals. You also get to work with heat around these areas. So, get tough materials that will not tear and leave you vulnerable to these chemicals or pointy substances. Also, consider heat-resistant clothes that will offer utmost safety while working around flames.
Visibility
Site artists sometimes work at night or in dimly lighted areas. Some weather conditions such as mist also hinder visibility. These situations can cause accidents when working near roads or around heavy machinery. Brightly colored outfits with reflective strips help to improve the visibility of workers. A reflective vest can do if you can't find clothes with reflective strips.
Suitability For Site Weather Condition
Unlike other professions with permanent locations, building artisans work in different sites. Before reporting to work, ensure you research the climate of the work area. Some are colder or hotter than others. Hence, one region's outfit couldn't fit another.
Locations with high temperatures require lighter apparel. Materials such as linen and lightweight cotton are recommendable. These fabrics allow good airflow for you in hot climates. They absorb sweat and dry with ease.
Colder areas, on the other hand, need warm clothes. Well-insulated uniforms reduce the risk of catching illnesses or infections in chilly climates.
Conclusion
It can be hard to find proper clothing, especially if you're a first-time buyer. Construction sites are potential grounds for hazards and accidents. Thus, it would help if you first considered a few aspects to ensure you and your co-workers' safety.
Some of the factors you should look at are functionality and quality. Durability and visibility are important, too. Different work regions vary in temperature. Ensure you buy garments that accommodate the climatic conditions of your working location.
---