6 Key Considerations When Buying Your First Watch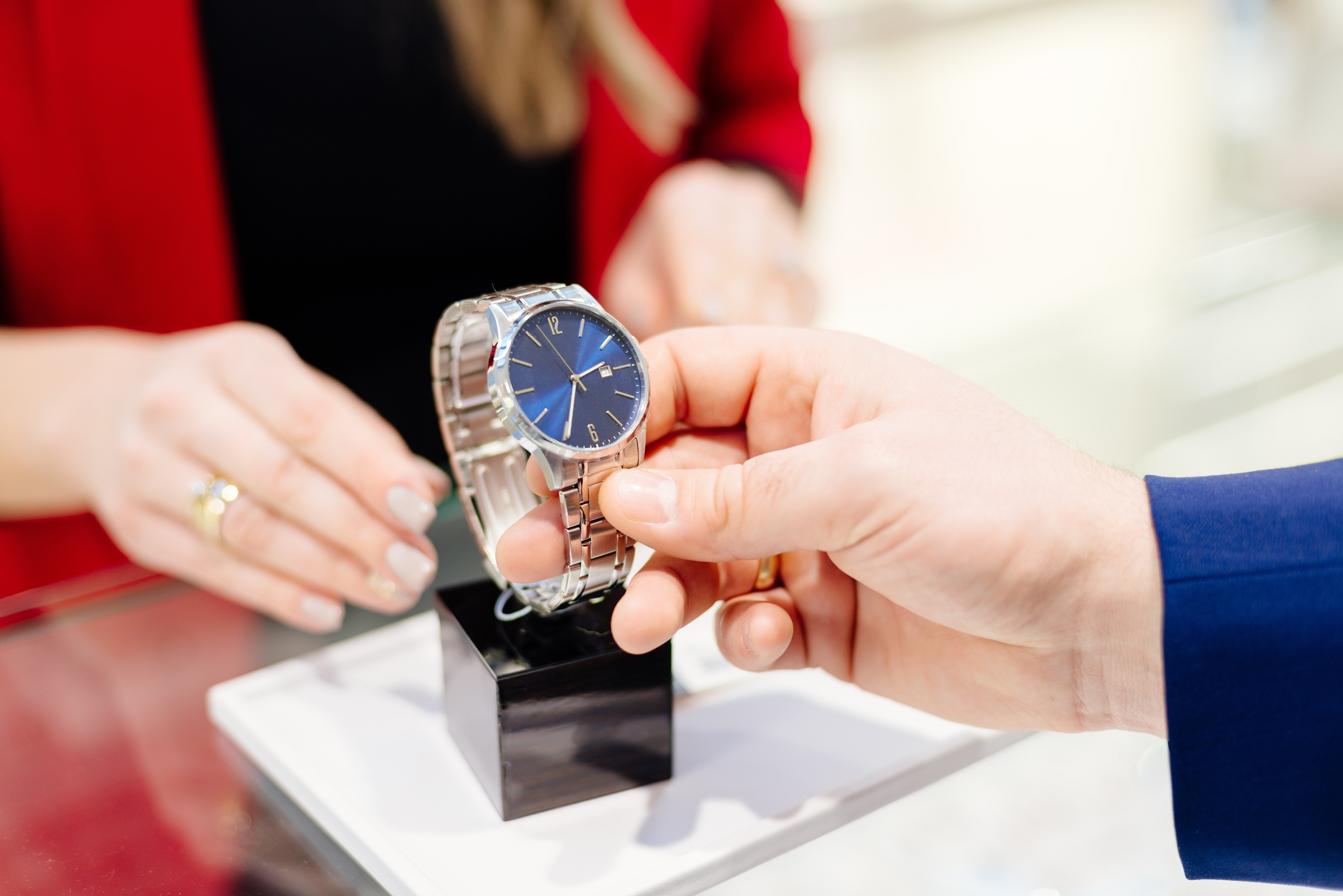 Many people often get their wristwatches as gifts from their families or loved ones. After all, the watch is one of the most well-loved gifts you can give to people of any age and gender. However, there's this joyful feeling when you're buying your own watch, specifically if it's your first time.
Buying your watch is almost the same as buying your jewelry or accessory. You don't just buy it because it's a functional accessory; you also need to ensure it harmonizes with the rest of your outfit. Thus, buying your watch can be a daunting process, especially if you're unsure of your preferences.
Fortunately, the quick guide presented here will help you shop and invest in the best watch suitable for your needs and fashion style. Remember, the watch you wear will reflect your personality and fancy, so take your time choosing which one to buy, especially because watches come at a hefty price.
To begin, here are six key considerations you'll need to keep in mind when buying your first watch:
Budget  
Like when shopping for other things, your first consideration should be your budget. Remember that a watch is a considerable investment. Thus, you'll need to ask yourself how much you're willing to spend on your first watch. Moreover, knowing your budget will help narrow down your choices, considering numerous watch brands are available in stores.
However, not all watches at an affordable price are of poor quality. There are still plenty of high-quality watches with a smaller price tag. You can do your research in advance to know more about certain watches and why they're priced that way.
Primary Reason For Buying A Watch  
The central function of watches is to help people keep track of time. One glance at your wrist to check the time is much easier and more convenient than pulling out your phone from your bag or pocket when you need to know the time. Aside from this purpose, there could still be other reasons that may have driven you to invest in your first watch.
For instance, some of you may be looking for a watch that tells the time in your country and other foreign regions. Hence, you may want to consider browsing for Omega watches or other brands that feature two or more timeclocks for different countries. Meanwhile, if you want a watch that you can use when you're freediving or swimming, you'll need to focus on browsing water-resistant watch brands as they're designed for any water activity.
Some people may also buy a watch as a statement piece. For this, you should focus on looking for watch brands that offer different styles, colors, and designs that would fit your personality. Overall, there are plenty of watch brands available to suit your main reason for buying a watch.
Preferred Watch Face And Time Display 
There are two types of time displays: analog and digital. An analog clock uses several parts to create ticking motions that will show the time. Meanwhile, the digital clock is made from electrical structures that can power the screen to display the time. Some people may prefer the digital clock as it's much more convenient to read and use, especially for people who can't see small numbers. Meanwhile, others may opt for the traditional analog clock as it's more stylish and classic. Either way, your preferred watch face or time display can affect your buying decision.
Type of Materials Used For The Watch 
Another thing to consider is the materials used in manufacturing the watch, as each of them may differ in durability and function. Most watches are made from stainless steel, titanium, ceramic, or a combination of the three. Out of these choices, stainless steel is the most common choice for watchmakers due to its ability to resist dust and is also a safe option for people with sensitive skin. Meanwhile, ceramic watches are known to be heat and scratch-resistant, so they're perfect for people who love to wear watches when doing strenuous activities. Lastly, the titanium watch is much stronger, more durable, and lighter than steel watches, making them more expensive than the other materials.
Different Watch Features 
To ensure you invest in the best watch that fits your needs, you also need to consider the features you'd like to find in your watch. For example, some may feature a stopwatch, an alarm function, water-resistant lighting, or a heartbeat/step tracker. So, find out which feature you're looking for, and don't forget to consider it when shopping for your watch. Multifunctional watches are also becoming a trend nowadays, which means you might find a watch with all these features.
Style, Personality, or Lifestyle 
As mentioned earlier, your watch will reflect your style or personality. Thus, when shopping for your watch, don't forget to consider your personality, lifestyle, and day-to-day look. Perhaps you're a businessman looking for a watch that will make you look more professional and sophisticated. Or, maybe you're an athlete, so you need a field watch that goes with your proactive lifestyle. If you're an active traveler, you may want a world-timer watch that can show different time zones. You may also consider buying multiple watches to fit various occasions.
Key Takeaway 
Finding the best watch won't be easy, considering the endless options available in the market. However, going through this list and knowing these considerations will help narrow down your choices and bring you closer to the best watch for you.
---