Wide Cropped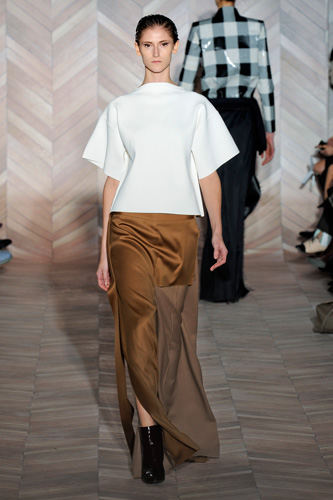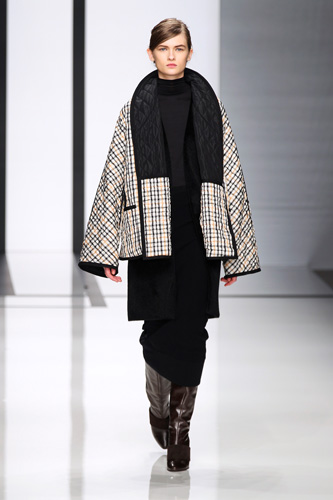 Wide Cropped refers to a silhouette but also a look of a garment. A wide cropped garment will be large in width, hitting out at an angle on the wearer through cropping on the body and thus often creating a large silhouette. This design can be shown on all garments and can be seen in traditional dress for some cultures.
It was occasionally fashioned in the 1960s with jackets and tops and from 2010 has often continued to be fashioned, paying no exception for 2012 which saw Daks A/W feature a heavy wool chequered coat, cropped at the hips, draping over the shoulders which elongated the arms adding width overall to the top half of the figure. Maison Martin Margiela A/W chose to fit a clean white crisp shirt, the sleeves hitting above the elbow offering a sophisticated look and unusual silhouette.
Can you help us improve this page? Send us your contribution on dictionary@catwalkyourself.com, we will update this page and give you proper attribution!
---