Voluptuous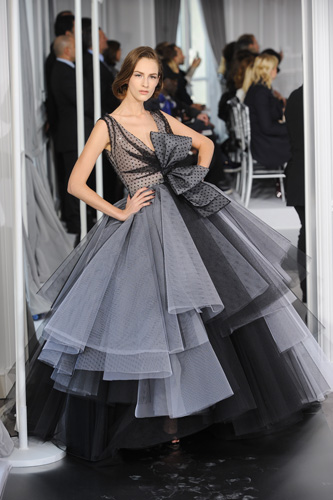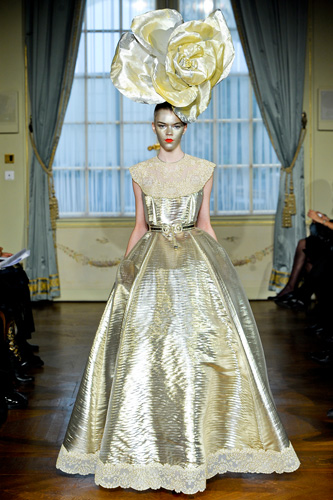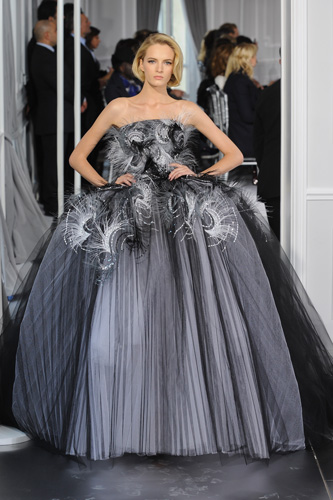 Voluptuous refers to a silhouette. This may be through the natural silhouette of a person or through the design of the garment worn. Voluptuous means for the silhouette to be curvaceous, often appearing larger in parts.
A voluptuous silhouette was first fashioned around the 1400s throughout the Renaissance period, being considered beautiful at that time. The voluptuous silhouette appeared again in 1947 with Dior's New Look, which offered a voluptuous silhouette by highlighting certain areas choosing to enhance them. This ideal silhouette then continued into the 1950s and was deemed to be the chosen silhouette by the likes of Marilyn Monroe.
The voluptuous silhouette became popular again for 2012, preferring to be designed for dresses in Haute Couture S/S which fitted at the top, pulling in at the waist highlighting curvaceous chests and widening in the skirt from the hips. Dior, being reminiscent of the New Look, showed an inviting, over-sized ball gown which grazed the floor in black and grey silky netting, adorned with flecks of fabric that certainly shadowed a voluptuous silhouette. Alexis Mabille, however, was limited in size compared to Dior in a metallic gold dress but whose fitted top curved at the chest, enhancing it and making the overall appearance voluptuous.
Can you help us improve this page? Send us your contribution on dictionary@catwalkyourself.com, we will update this page and give you proper attribution!
---