Unfolded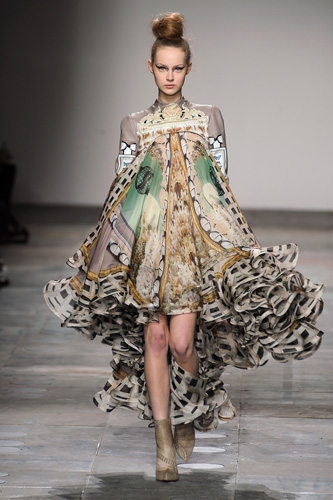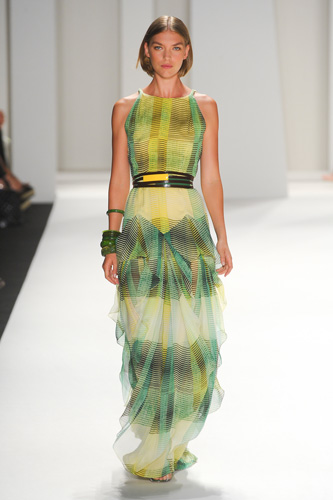 Unfolded describes a look of a garment, it can mean for the garment to unfold in design, this often means in print or embellishment. It can also mean for the garments to unfold in fabric too.
Unfolding in print was sometimes fashioned during the seventies in ankle length skirts but has been seen to continue into the 2010s with 2012 showing a large trend in garments unfolding with both fabric and mass prints. Mary Katrantzou A/W dressed models in tumbling, mullet dresses and pastel coloured prints which became more intricate through movement. Carolina Herrera S/S, though, chose to project a multitude of colours in a print which unfolded in colour and fabric throughout the length of the dress creating an unfolding illusion.
Can you help us improve this page? Send us your contribution on dictionary@catwalkyourself.com, we will update this page and give you proper attribution!
---