Unfinished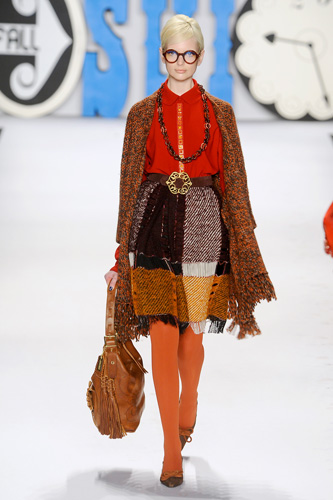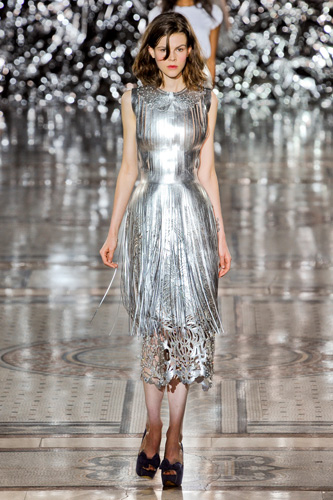 Unfinished is the term often referred to garments that have a raw edged fabric on the outer and sometimes inner of the garment. In some garments, the edges may be frayed particularly with using chiffon or organza if unfinished but on materials such as leather the fabric is likely to have an unfinished edge as it does not fray.
Most garments presently are finished using a particularly style of machinery however vintage garments may be finished in a different manner, using an unfinished edge by turning it over repeatedly and a row of stitching. Another way to disguise an unfinished edge is to create a facing on the garment which is added material around areas such as the neckline, hem and armholes.
Unfinished edges are most popularly currently styled on denim and jersey tops that are embossed with unfinished elongated tassels from the waist down.
Garments that seemed unfinished for 2012 walked down the catwalk from designers such as Anna Sui A/W 12 who dressed models in quirky knitted cardigans which frayed with movement in a 70s inspired fashion. Giles S/S 12 took an unusual approach with a sliced silver dress that required little finishing but that gave a sense of a futuristic notion.
Can you help us improve this page? Send us your contribution on dictionary@catwalkyourself.com, we will update this page and give you proper attribution!
---