Ultra Long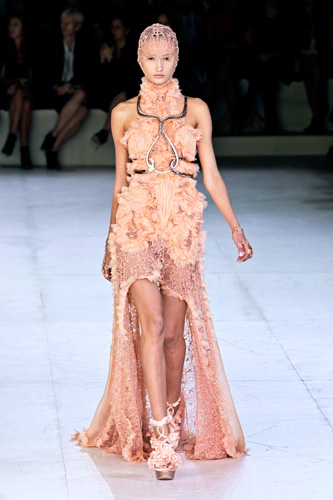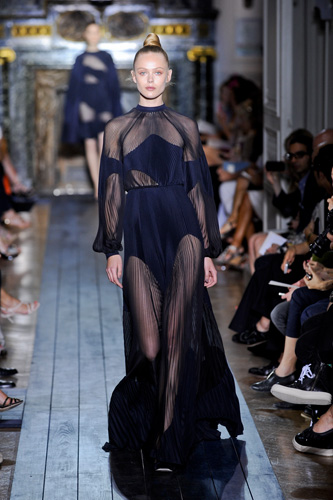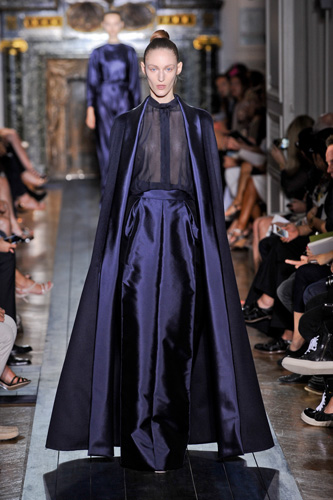 Ultra-Long is when a garment is exceeded in the typical length for said garment. Ultra-Long is a length that occurs normally in dresses but also in coats and trousers which can also be described as being oversized.
Ultra-Long has become fashionable in length since 2010 and will continue to do so for 2012. Valentino Couture A/W showed how to wear an ultra-long coat which fell at the ankles floating along delicately in a midnight blue. Alexander McQueen SS 12 produced a primrose pink lace dress which tumbled to floor behind the model suggesting an air of romance.
Can you help us improve this page? Send us your contribution on dictionary@catwalkyourself.com, we will update this page and give you proper attribution!
---