Straight Leg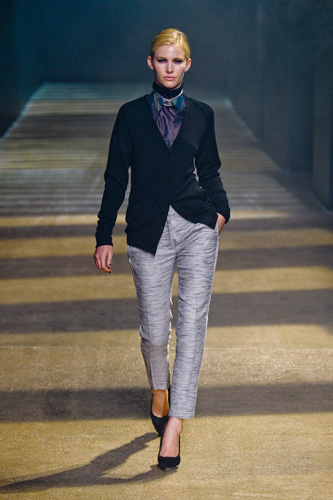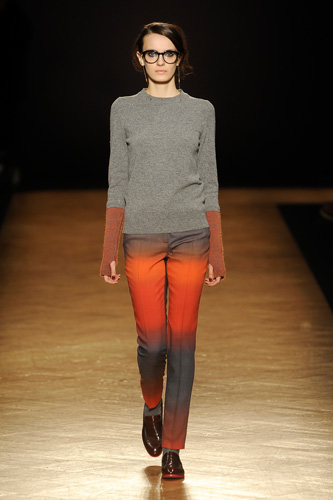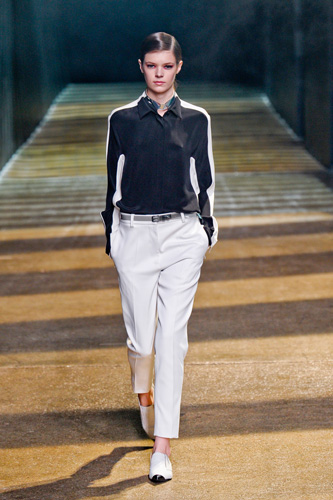 Straight-Leg is a look found in trousers. A straight-leg trouser does not show any areas of particularly fitting such as darting and may have little design features.
The earliest form of straight-leg trousers were cigarette trousers from the 1930s. Later in the 1990s they then became a usual look in jeans for both men and women.
For 2012, the straight-leg is to be on trend again, seeing this with Paul Smith's A/W 12 colourfully striped trousers, immersing oranges, reds and blues to show rebellion to the traditional trouser. 3.1 Phillip Lim A/W 12 though invested in a print, pairing the trousers with elegant black heels; making for a powerful stance.
Can you help us improve this page? Send us your contribution on dictionary@catwalkyourself.com, we will update this page and give you proper attribution!
---