Tapered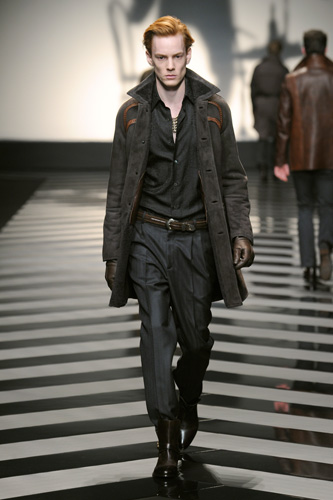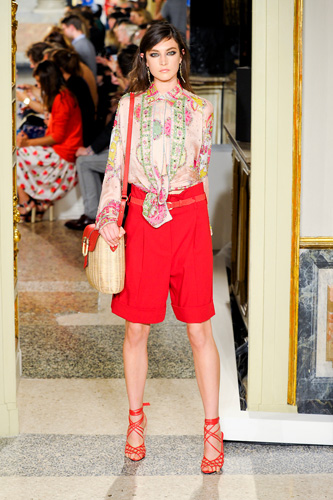 A tapered look is when a garment shows a fitting of a bigger width at the beginning of the garment and fitting close to the body at the middle of the garment or where it ends. This is most common on trousers and blazers which can show tapering through darting which takes excessive fabric out of the design to fit closer to the body.
It is hard to say when the tapered look became fashionable but the tapered leg has often been chosen to fashion through the past several decades. At first a tapered trouser would have been worn by men as a uniform for hunting or horse riding.
Recently the tapered look has been taken on in different forms such as skinny jeans and slim fit blazers. 2012 was yet another year to fashion the tapered look, Emilio Pucci S/S used tapering in a bold, red pair of shorts showing a modern day approach to tapering in a feminine manner. Roberto Cavalli A/W took traditional tailoring and paired it with tapering in metallic blue trousers, tucked in mid-height boots to suggest a stylish day look.
Can you help us improve this page? Send us your contribution on dictionary@catwalkyourself.com, we will update this page and give you proper attribution!
---