Shimmering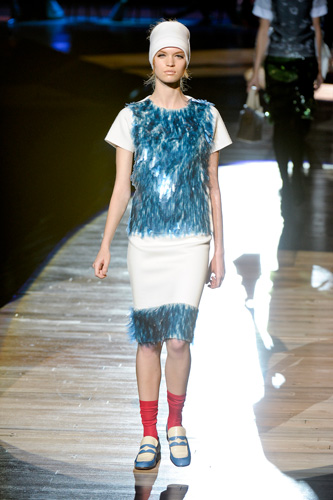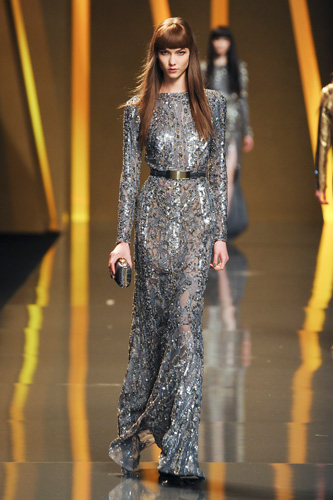 Shimmering is a look often associated with beads and sequins adorned on garments and or accessories. These objects are likely to be coloured, reflecting light offering the impression of a "shimmer".  Beads and sequins may be placed all over or perhaps localised to specific areas.
This type of look was fashionable during the 1920s, where beads and sequins would often be featured on flapper dresses which shimmered brightly through movement. It has often been associated with the glamour era too and still to this day a shimmering garment is normally worn for a dressed up event.
2012 catwalks saw shimmering dresses flicker through both seasons with larger sequins from Marc Jacobs S/S 12 and delicate, intricate beading from Elie Saab A/W 12 whose shimmer covered the whole dress.
Can you help us improve this page? Send us your contribution on dictionary@catwalkyourself.com, we will update this page and give you proper attribution!
---