Shaggy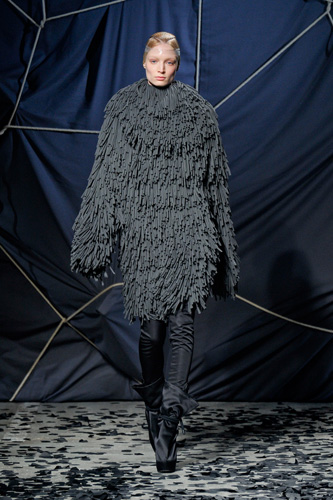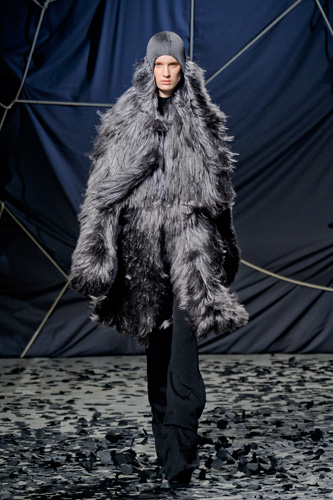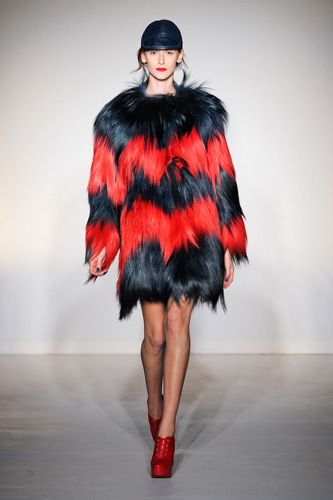 Shaggy is a silhouette displayed through a type of fur or heavily textured fabric to be worn. Usually presenting itself in jackets and coats, the silhouette is one of oversized, hanging loosely and giving an illusion. This type of fabric was popular during the 1960s/1970s and has seemed to continue some popularity particularly for A/W catwalks.
This look was displayed fully on the catwalk for A/W 2012 with designers such as Gareth Pugh hiding the models in large grey frightfully furry jackets. House of Holland was brighter in colour though, adding a warming look to the swaddling fur coat.
Can you help us improve this page? Send us your contribution on dictionary@catwalkyourself.com, we will update this page and give you proper attribution!
---