Rugby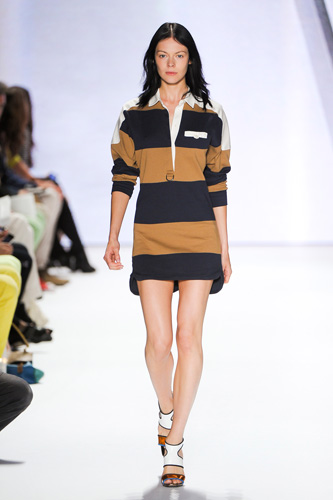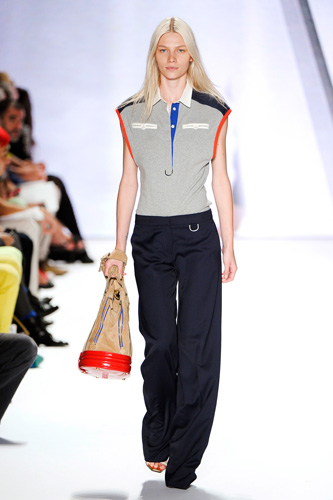 Rugby is a look which often means adhering to wearing similar clothing items to those of which are worn for the sport. A rugby look often refers to the top which shows an influence of a polo shirt but is made of cotton or jersey.  It may display design features symbolising a traditional rugby shirt and may be worn with heels or flats.
This look was present in the early 2000s but has played a heavy part in the Sports Luxe trend for S/S 2012. Lacoste was amongst many to utilise the trend, using classic rugby styled block stripes in forms of a t-shirt dress and teaming a tailored rubgy look with contrasting brights.
Can you help us improve this page? Send us your contribution on dictionary@catwalkyourself.com, we will update this page and give you proper attribution!
---