Picasso's Blue Period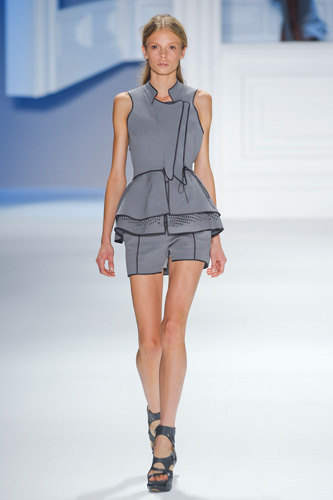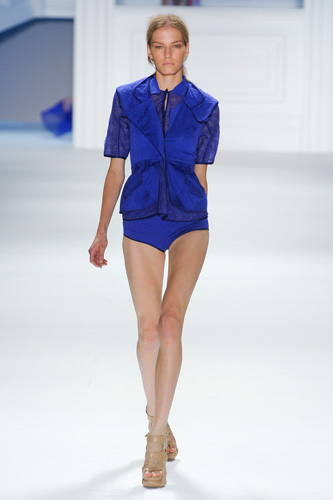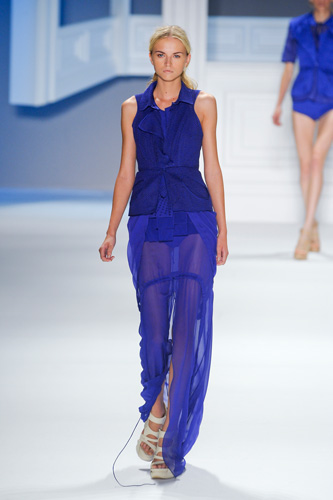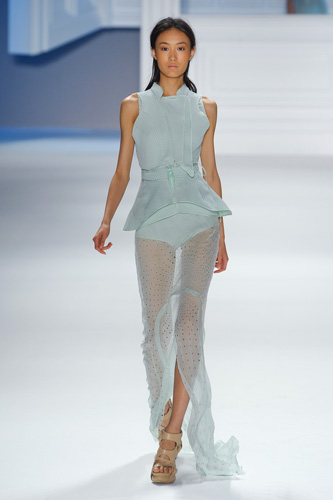 Vera Wang – SS12
Picasso is one of the most celebrated artists to have lived. His work has founded many other art movements and influenced other artists and designers throughout the twentieth and twenty-first centuries. His Blue Period began in 1901 and lasted until 1904, where he painted sombre works and concentrated only on blue and grey colours.
His paintings expressed his emotions at that time after the suicide of his friend Carlos Casagemas in February 1901. After his death Picasso stayed in his departed friends' death and worked on pieces which would become the start of his severe depression. The first painting to be considered in his Blue Period is La mort de Casagemas which is painted in bright tones of blue. However, as the years progressed and his depression deepened, these bright tones turned into mellow and dull blues and greys. Lonely figures and desperated themes of poverty dominated his paintings, including his work Femme aux Bras Croisés which displays a lonely woman clinging to herself in search of comfort. As his paintings became more depressed and depicted poor and lonely people, they became less popular with the public, resulting in his financial situation to also worsen.
Picasso has always had a strong influence on fashion and his blue period also still affects fashion. The 1960's saw a strong surge in the colour blue, and designers still feature the 'Picasso Blue' in their collections. New York Fashion Week 2012 saw a sea of blue and Vera Wang's Spring Summer collection 2012 featured indigo's, blue's and white's for an elegan take on Picasso's Blue Period.
Can you help us improve this page? Send us your contribution on dictionary@catwalkyourself.com, we will update this page and give you proper attribution!
---