Picasso's African Period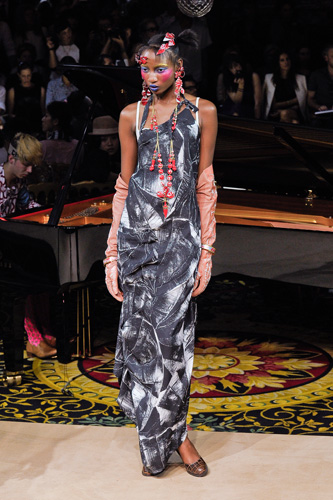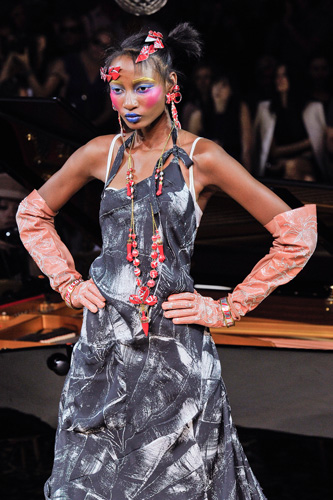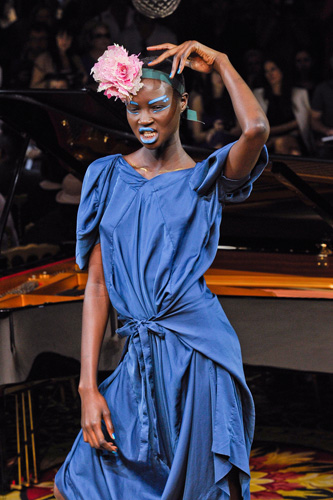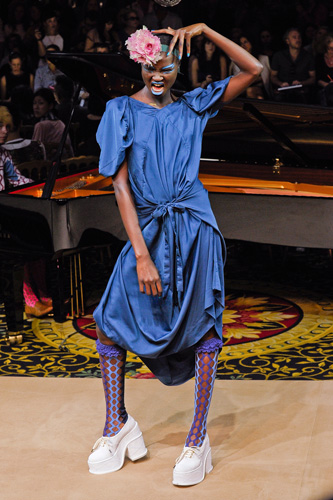 Vivienne Westwood – SS12
After Picasso's previous Blue and Rose periods, his African period followed shortly in 1906, and lasted until 1909. He was inspired by the African materials and art work coming over from Africa, with France claiming the continent in its Empire. Rumours of how the Africans behaved in tribes with cannibalism and exotic tales were expressed through the media, and Picasso wanted to explore this new world which was being introduced.
His famous African works include Bust of a Woman 1907, Nude with Raised Arms 1907 and Three Women 1908. One of his most famous works Les Demoiselles d'Avignon, considered to be his first Cubist work, also features part of his African Period, with the two women on the right drawn with African masks. Other artists which he socialised with, including Henri Matisse, were also inspired by the African objects being sailed over, especially the masks, which feature a lot in Picasso's work.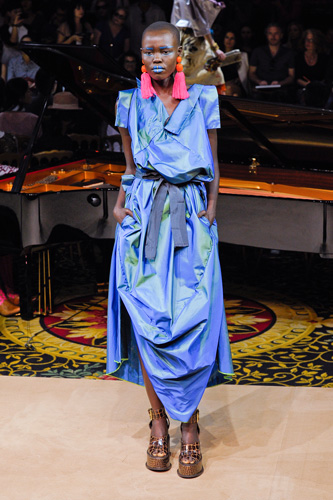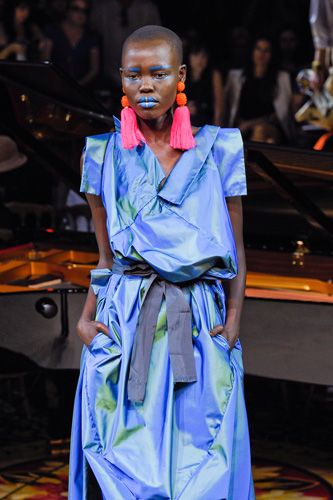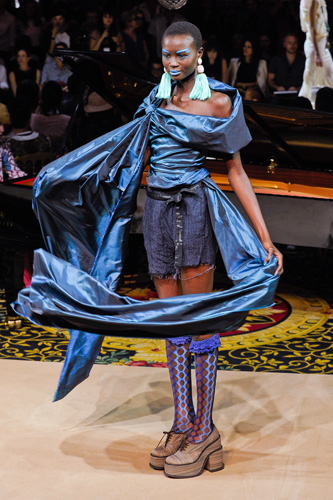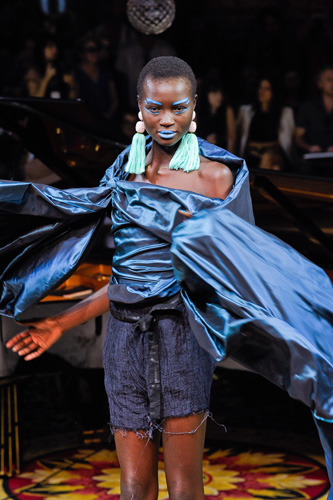 Vivienne Westwood – SS12
The artists of the time are not the only people to have been inspired by the African culture. Modern day designers have experimented with the exotic culture of patterns and fabrics time and again. The summer of 2012 saw the tribal trend surge within the fashion houses, and the catwalk was full of vibrant African clothes and accessories. Louis Vuitton and Junya Watanabe were among the biggest designers to be inspired by this tribal trend and introduced collections of exotic shoes, headdresses, bags and fabrics in Spring/Summer 2009. Rich, dark materials swamped the catwalk, with reds and browns accessorised with feathers, beads, leathers and bangles to add to the African vibe.
Can you help us improve this page? Send us your contribution on dictionary@catwalkyourself.com, we will update this page and give you proper attribution!
---