Oxford Shoes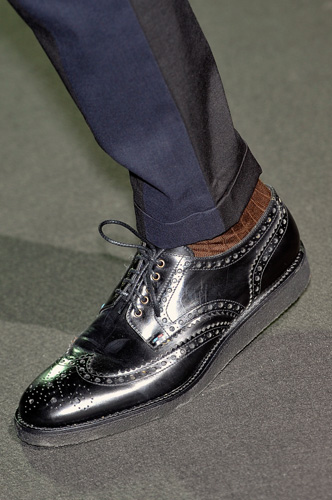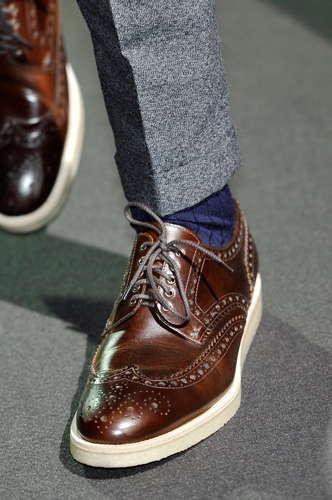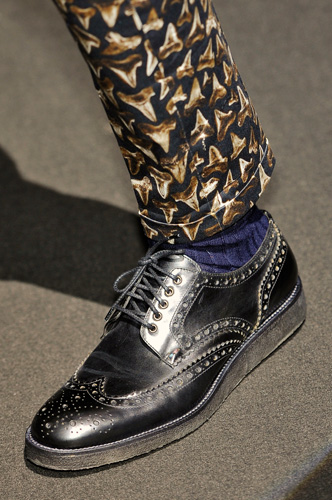 The oxford shoe is a style of laced up shoe with lace eyelets stitched underneath the vamp of the shoe, a method known as 'closed lacing'. They are traditionally made out of leather and historically plain looking, worn as a formal business attire for men. These formal shoes today are available in a range of styles and materials that complement both casual and formal forms of dress. Oxfords first appeared in Scotland and Ireland known as balmorals due to the queen's castle in Scotland.
The oxford shoe comes from the half-boot with side slits that gained popularity at Oxford University in 1800. The side slit evolved into a side lace that eventually moved to the instep, as students rebelled against knee-high and ankle-high boots. The toe cap can either be lined with two narrow rows of stitching, perforated holes along the end cap stitching, on the toe cap or even with the classical wingtip.
Oxfords can be made from a variety of materials including leather, patent leather, suede and canvas. Oxford shoes have been seen on designer Paul Smith's autumn/winter 2013 collection.
Can you help us improve this page? Send us your contribution on dictionary@catwalkyourself.com, we will update this page and give you proper attribution!
---