Mocassins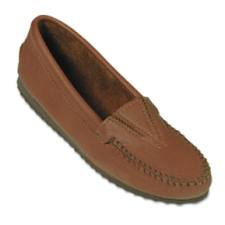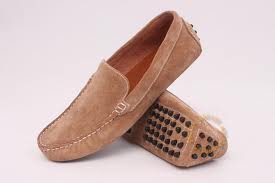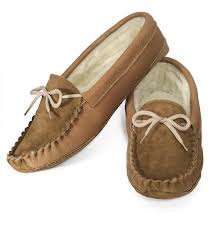 Moccasins are a traditional Native American shoe. The traditional shoe comes in a variety of print and decorative patterns depending on the tribe and location. Moccasins are simple footwear made from animal leather like deer. The materials are stitched together at the sides and on top of the shoe. Although every moccasin shoe differs, the overall shape and method of the shoe making is very similar. The tribal differences were seen on the shoe by the decoration which were mainly in the beading work and unusual decorative cuts and tassels shown on it.
A number of functional differences in moccasins developed depending on where they were worn and the conditions in which they were used. Some tribes added hardened rawhide on the soles for durability. Tribes in cold climates made higher, more insulated moccasins where as tribes in warmer climates made lighter weight footwear.  Moccasins became very popular when Europeans come to Native American land, some people who came in to contact began to wear moccasins because of their functionality and comfort. In spite of their durability and beauty, modern fashion changed the moccasin style footwear primarily to a role of house slippers which were very popular in a tanned colour and laced up.
Can you help us improve this page? Send us your contribution on dictionary@catwalkyourself.com, we will update this page and give you proper attribution!
---