Maxi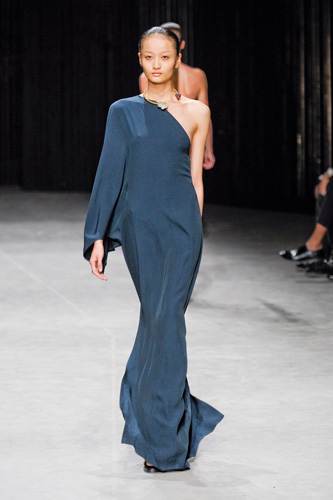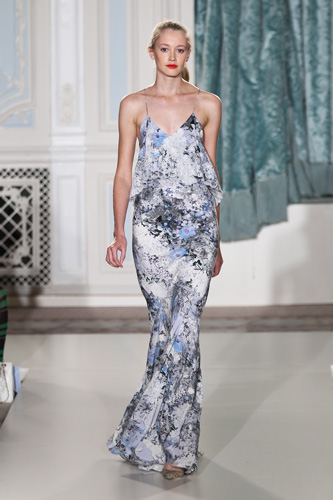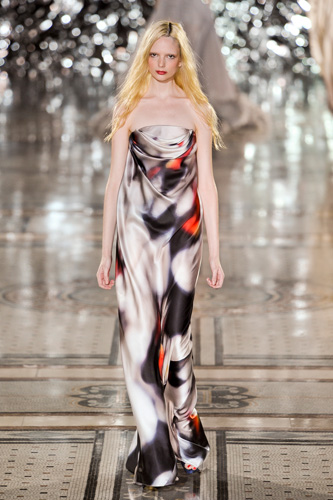 Maxi is a type of length. This length is normally given to skirts and dresses, resting at the bottom of the foot of the wearer.
The first showing of a maxi dress was around 1968 through designer Oscar de la Renta for Elizabeth Arden Salon. At that time the detailing was of lace and situated close to the ankle rather than full length as they are now. During the early 1970s, the maxi dress became very fashionable helped by designers like Dior and Yves Saint Laurent.
2010s have seen the maxi dress change in fabric composition and design too, with some exploring a low cut design and extravagant prints, seeming reminiscent of a boho style rather than a traditional maxi dress and hugging the top of the figure then flowing down to floor length.
2012 featured maxi dresses largely for S/S. Erdem and Giles both produced floral numbers, with Giles using larger prints and Erdem using romantic blues hidden in small floral prints accentuating femininity. Damir Doma gives a one shouldered sleek approach to a maxi dress in a deep navy, slit at the side to add sensuality.
Can you help us improve this page? Send us your contribution on dictionary@catwalkyourself.com, we will update this page and give you proper attribution!
---