Knee High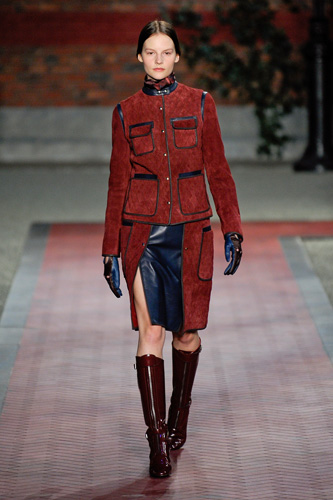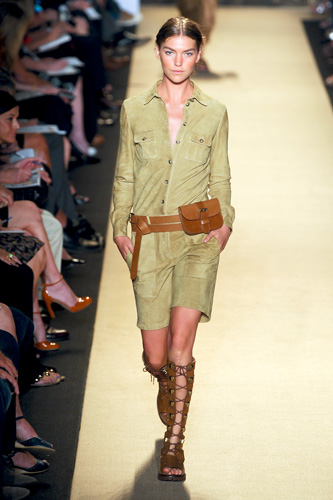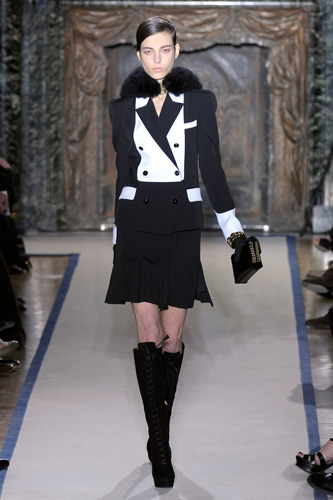 Knee-High is often a description given for lengths for footwear, such as socks and boots. This explains the length in which the sock or footwear ends.
Knee High boots can be worn with many garments but are most flattering when worn with skirts, dresses or over trousers. They have been deemed fashionable since the 1950s and for the 1960s through designer Balenciaga. In the 1970s, knee high boots were also on trend seeing a come back at the start and end of the decade showing design features such as lacing and zips. At this time they were likely to be worn with maxi or summer dresses but with an open weave which made them look similar to sandals.
In the 1990s knee high boots stayed similar to those fashioned in the 1970s but were named "riding boots" often pulled over trousers or jeans or worn with long skirts.  In the early 1990s there was a rise in popularity for boots that had a large platform sole but for 2000 and 2010s riding boots stayed on trend along with knee length sandals or, particularly in 2000, heeled shoes that laced up to the knee. This meant that they could be worn for many occasions.
2012 catwalks saw an array of knee high footwear including  a classic black riding boot by Yves Saint Laurent A/W 11 but Micheal Kors S/S 12 referred back to the 1970s with roman knee high laced up sandals, Tommy Hilfiger A/W 12 chose to bear a pair of sophisticated chocolate boots with a high cut midi skirt.
Can you help us improve this page? Send us your contribution on dictionary@catwalkyourself.com, we will update this page and give you proper attribution!
---