Jogging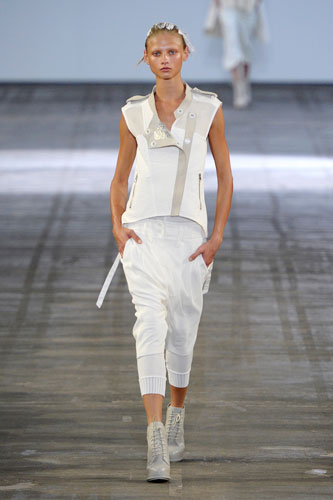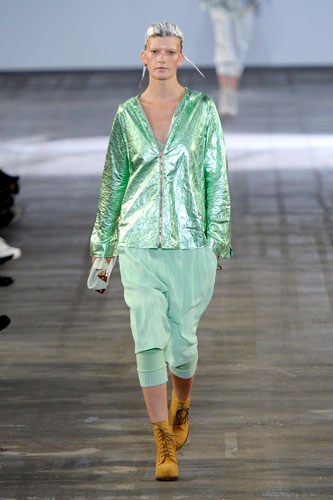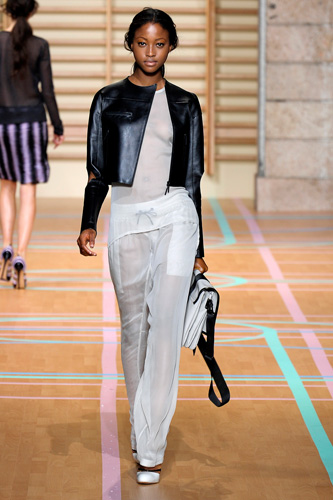 Jogging is a term for items of clothing which are normally designed in a thicker jersey and are usually worn as trousers. They were originally worn as part of an outfit during exercise and for the most part still are.
However, during the 1990s, they became fashionable featuring today under an alias name of the trend "Sport Luxe". 2011 and 2012 saw the jogging look return in a new design with Alexander Wang S/S 11 offering shortened knitted joggers with a sport jacket loose in fit in a shimmering turquoise. Versus S/S 12 paid homage to a traditional jogger through what seemed to be a cotton light weight version which could be paired with leather.
Can you help us improve this page? Send us your contribution on dictionary@catwalkyourself.com, we will update this page and give you proper attribution!
---