Hooded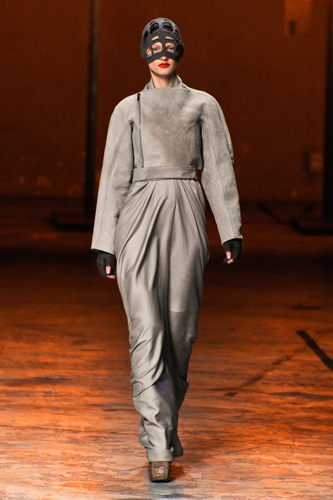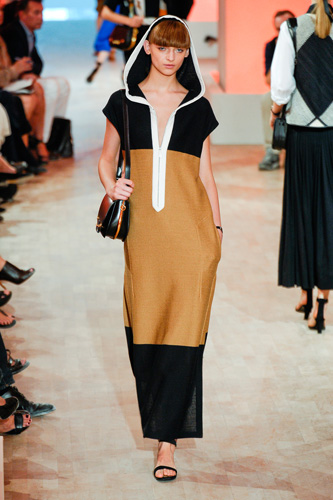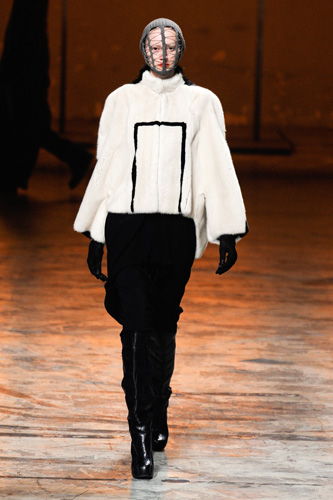 Hooded is a term to deter whether a garment has a hood on which covers the back of the head and neck. Most garments that will be hooded have a fabric composition of jersey. Garments that may be hooded are jumpers (known as hoodies), jackets, coats and capes. Some garments have features to remove the hood at leisure.
The hood was originally created for the use of traditional clothing in some countries, headgear, uniform and to prevent the identity of a person. In France hoods are placed on short capes giving them the name Chaperons. For women they are several types of hoods, such as a snood which is an accessory produced in knitwear and worn around the neck and head, a gable hood which is structured along with a calash (fashioned in the 18th Century) which is able to fold through structure and can be referred to as a bonnet.
Today the hood has been seen on catwalks for 2012, Hermes S/S 12 showed softer hoods taking shape on cloaks and dresses giving the feeling of a medieval influence in neutral colour palettes. Whereas Rick Owens A/W 12 used the hood as a form of hidden identity, showing the idea of distortion in the face and power in silhouette.
Can you help us improve this page? Send us your contribution on dictionary@catwalkyourself.com, we will update this page and give you proper attribution!
---