Extended Shoulders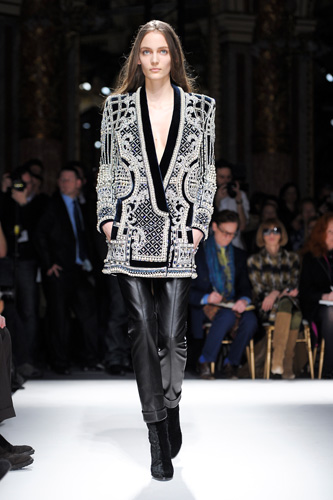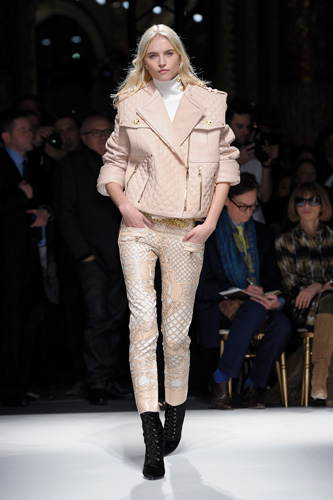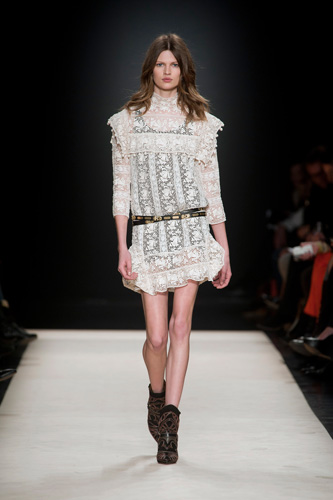 Extended Shoulders is a term delegated to when the garments worn extend the height and width of the shoulders. Often seen throughout the 1980s by designers such as Yves Saint Laurent and Dior, this silhouette can be created through garments such as tops, dresses, blazers and coats. The effect is created through construction, using padding on the shoulders and pleating can occur on the sleeve head. This silhouette means that the body can look disproportionate.
During the 1980s, this trend varied in extension, with Yves Saint Laurent largely extending the shoulders but Dior only extended slightly. This look modernised in A/W 2009/10 through designers such as Antonio Berardi andBalmain that changed the extension, Balmain structured the look more making the shoulders transform into a point. For 2012, extended shoulders are seen to be back on trend with Balmain featuring extension in height on the shoulders for A/W 12 in loosely fitted jackets, adding even more to the silhouette. Isabel Marant offered a softer, feminine approach in extension but rounding the shoulders off and displaying lace to form an illusion of width.
Can you help us improve this page? Send us your contribution on dictionary@catwalkyourself.com, we will update this page and give you proper attribution!
---