Cropped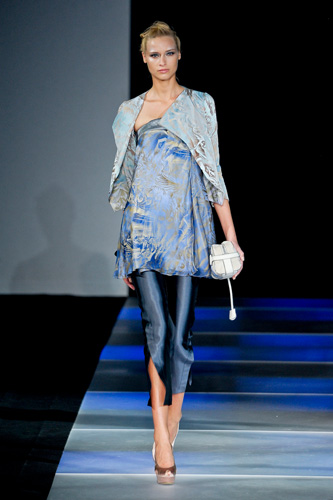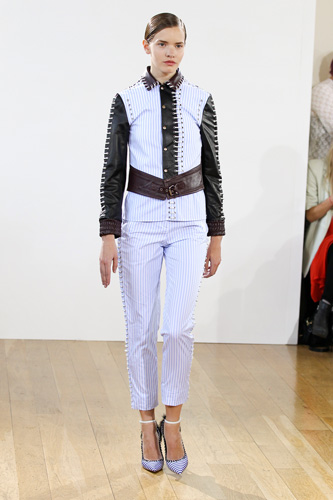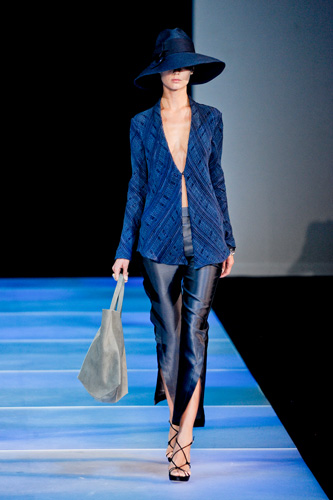 The word Cropped refers to garments that finish higher than the natural measurement for body parts on to which they are worn. Garments that this term is often used for are trousers and tops. For trousers it means for the measurement to be situated between the knee and ankle, for top the measurement shall be situated between under the bust and hips.
Cropped garments became highly popular during the late 1940s and early 1950s when Sonja de Lennart designed them in 1948. They also saw a rise in popularity during the1980s and late 1990s. They continued to feature on fashion catwalks throughout 2000s, providing cropped trousers for S/S catwalks 2011 and 2012.
DKNY introduced the modern cropped trousers, sitting at a new length along with Giorgio Armani S/S 12 who added longer slits at the bottom suggesting more of a 1950's style. Along with J.W.Anderson S/S 12 they showed us how to wear the cropped trousers in a tailored look.
Cropped trousers are typically worn during summer, may be cuffed or have a small slit as a design feature and they may also be named Capri Pants, name that comes from the Italian Capri island where in the 1960s the cropped pants reached great popularity within the jet setting scene or Pedal Pushers (the name stems from cyclists wearing a similar style).
Can you help us improve this page? Send us your contribution on dictionary@catwalkyourself.com, we will update this page and give you proper attribution!
---