Cocoon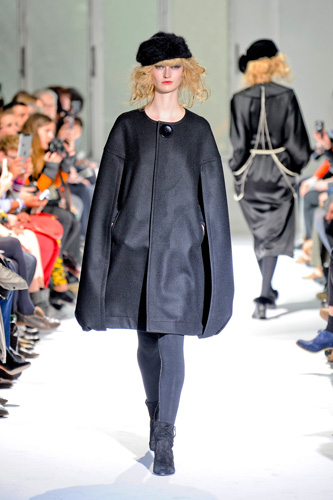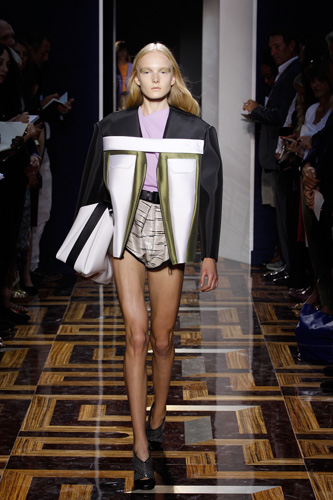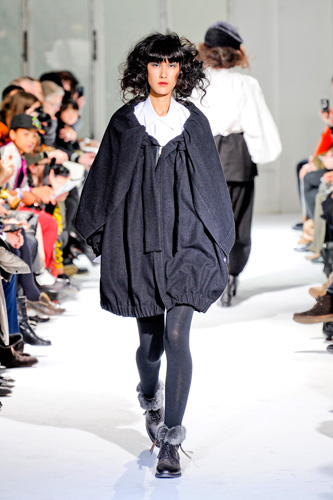 Cocoon refers to a silhouette given by garments. The Cocoon silhouette shows the person as surrounded by the garment, creating an enlarged oval shaped silhouette which begins at the shoulders normally ending at the thigh or calf.
The Cocoon silhouette is most common in dresses, coats, jackets and capes. The silhouette featured largely in A/W 2009 catwalks and showed to be back on trend for 2012. Limi Feu A/W 12 showed coats and capes in dark colours that rounded off at the shoulders, sitting at the thigh, showing a dazzling cocoon like silhouette. Balenciaga S/S 12 used the cocoon silhouette in short length jackets hitting just below the hips.
Can you help us improve this page? Send us your contribution on dictionary@catwalkyourself.com, we will update this page and give you proper attribution!
---