Bow Tie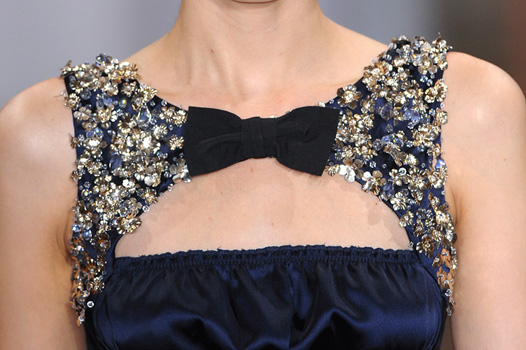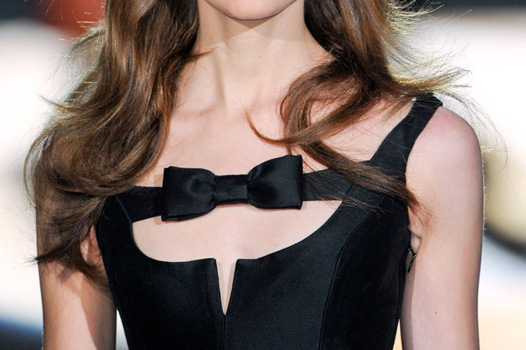 The bow tie is a men's necktie, which is worn around the collar of a shirt in the fashion of a looped bow. The bow tie is required at 'black tie events' with a tuxedo, or at other formal events in which the wearer wishes to look particularly dressed up.
Ready-tied bow ties are available, however to tie the bow manually is the traditional and respected method of use; these are known as "self-tie," "tie-it-yourself," or "freestyle" bow ties. Sizes can vary between approximately 14 and 20 inches just like a comparable shirt collar. "One-size-fits-all" adjustable bow ties are a later invention that helps to moderate production costs.
History of the bow tie
Some speculate that the bow tie is a development of the Cravat, which originates from Croatian Mercenaries who used scarves around their necks to hold together the opening of their shirts during the Prussian wars of the 17thcentury. The upper class men of France then adopted the style and it hit its height of popularity during the 18th and 19th centuries.
Types of double ended self-tie bows
The bat wing: the ribbon has flat, paddle shaped ends
The thistle/butterfly: the ribbon has ends that resemble the shape of the thistle
Pointed tips: the ribbon has ends that are pointed
Single ended self-tie bows are bows of which one end is bat wing or thistle and the other remains thin. They are said to be considerably more difficult to tie.
Stereotypical bow tie wearers
It is a common stereotype of a bow tie wearer to be a 'stuffy professor type' or, more generally, someone of intelligence. The bow tie has not always been considered an incredibly fashionable accessory, and so it has been noted that for a celebrity or someone deemed 'of importance' to be seen wearing one boosts the sales and popularity of the ties.
Notable bow tie wearers
Architects – e.g. Le Corbusier
Educators – e.g. Leon Botstein
Comedians – e.g. Fred Allen, Charlie Chaplin
Entertainers – e.g. Fred Astaire
Fashion Designers – e.g. Karl Lagerfeld, Manolo Blahnik
Lawyers – e.g. Archibald Cox
Politicians – e.g. Daniel Patrick Moynihan
Psychiatrists and Psychologists – e.g. Aaron T. Beck
Television characters – e.g. Blaine Anderson of 'Glee' and The Doctor of Doctor Who, played by Matt Smith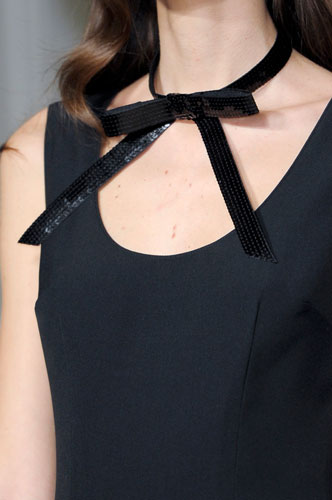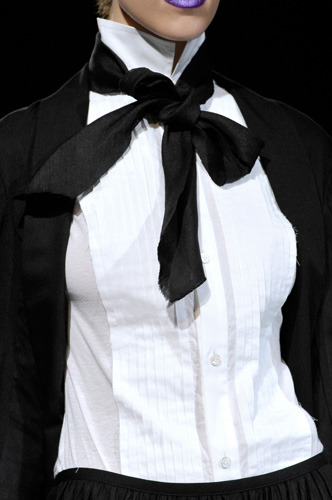 Can you help us improve this page? Send us your contribution on dictionary@catwalkyourself.com, we will update this page and give you proper attribution!
---