Fauvism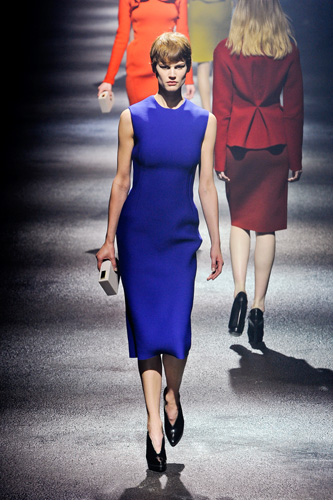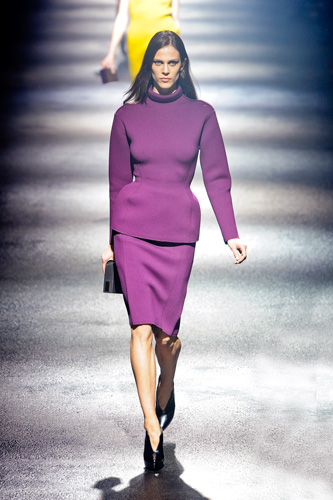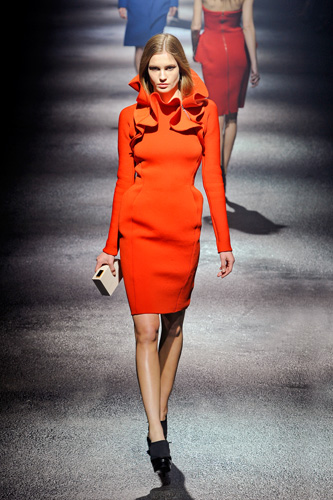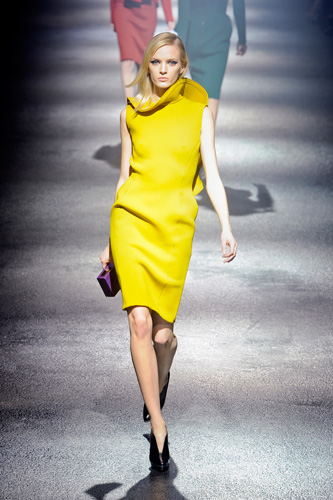 Lanvin – AW12/13
Fauvism was the first major avant-garde movement of the twentieth century between the years of 1904 and 1908; however it began in 1900 and continued beyond 1910. The strongest characteristic of Fauvism was the bright colours and distorted forms which were painted. Henri Matisse is the most well-known painter of Fauvism with famous works such as 'Woman with a Hat' 1905, portraying a woman surrounded by bright colours. The term Fauvism translates to les Fauves meaning 'the wild beasts' in French, it was given this name by the art critic Louis Vauxcelles after his sarcastic remark in a review. The movement was not very popular at first and was prone to mockery for the simplified drawings, however, it was when Gertrude Stein and other big buyers in art took an interest the movement gained popularity.
Fauvism also had an influence on the fashion industry. Sonia Delaunay and her husband Robert Delaunay who was a painter, brought a great deal of colour and vibrancy to the art and fashion world. They both had a love for bold patterns and vibrant colour schemes. Sonia's dresses of 1913 epitomize the meaning of modernity, her designs always contained a juxtaposition of geometric shapes and squares from Cubism, and colours and distortions from Fauvism. Her designs were popular within the French film industry, with actresses including Nancy Cunard and Gloria Swanson who loved the varied colours and bold designs which made them stand out.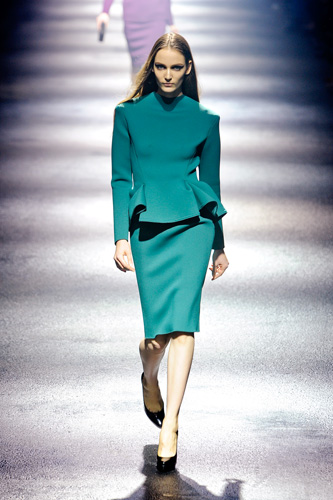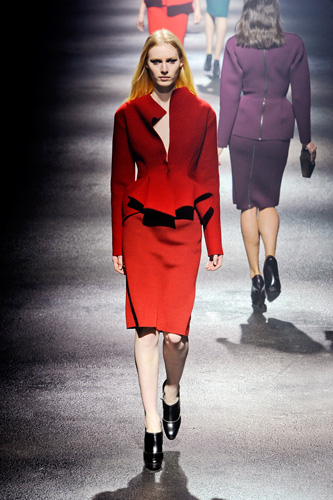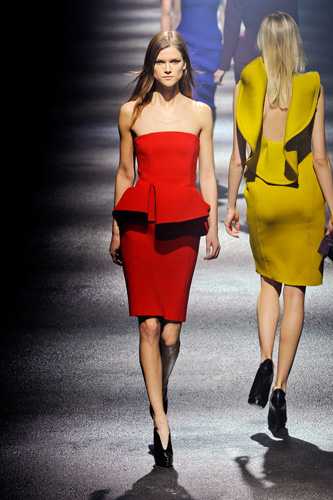 The Fauvism period is still celebrated today as the works which were produced still look fresh and bold, thanks to the vibrancy of the colours used. Many designers including Lanvin autumn-winter 2012/13 collection above, Barbara Tfank and Jitrois are influenced by the work of the Fauves. Jitrois' Autumn/Winter campaign of 2011 includes strong silhouettes with bold colours including a lot of reds, and was photographed by Rankin.
Can you help us improve this page? Send us your contribution on dictionary@catwalkyourself.com, we will update this page and give you proper attribution!
---