Baroque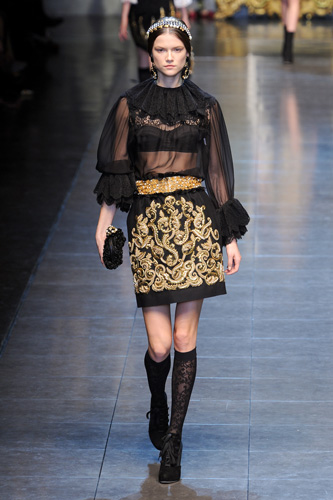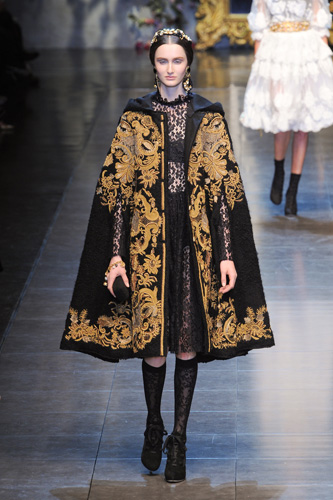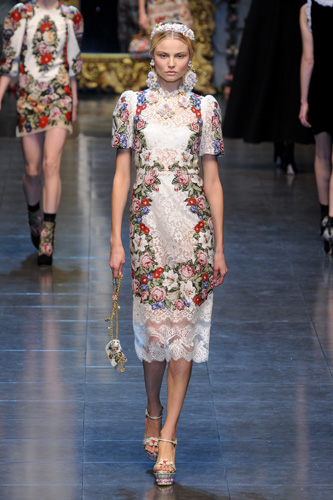 Baroque refers to a period of Western history at the beginning of the 17th Century. The fashion during this period became more relaxed and less restrictive. Waistlines became higher for both women and men, and narrow sleeves were replaced by full, billowing sleeves to allow more comfort. Costumes were in general made of several layers ( a chemise would always be worn under a blouse, with the sleeves slashed to reveal the fabric underneath), and as the 17th Century progressed the style generally became more exaggerated and exuberant, very close to what we know as costume dress today. Breeches were commonly worn, as were decorative wigs and piles of jewellery to exude decadence.
Baroque in the today's fashion is seen mostly on prints and brocades fabrics aspecially in Dolce & Gabbana and McQAutumn-Winter 2012/13.
Can you help us improve this page? Send us your contribution on dictionary@catwalkyourself.com, we will update this page and give you proper attribution!
---