Christopher Bailey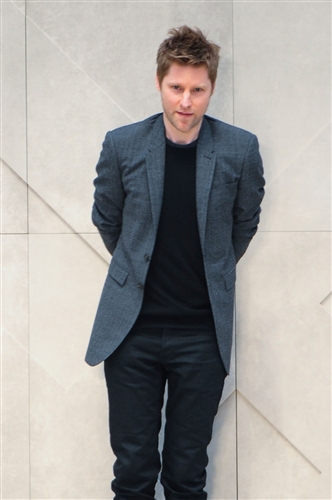 Born: West Yorkshire, England, 1971
Christopher Bailey attended the Royal College of Art in London, graduating with a Masters in Fashion in 1994. After graduation, Bailey moved to New York where he started working for Donna Karan as a womenswear designer from 1994 – 1996.
Bailey left Donna Karan to join Gucci in Milan as senior womenswear designer. He then worked at Gucci from 1996 to 2001. Working under Tom Ford, Bailey credited it as very valuable time.
In 2001 Bailey joined Burberry being appointed creative director and became Creative Director in 2004.
Since at Burberry, Bailey has one numerous awards. In 2003 he received an Honorary Fellowship from the Royal College of Art and two years later, Bailey won Designer of the Year at the British Fashion Awards.
In 2006 Bailey was awarded an Honorary Doctorate from the University of Westminster and the following year another from the University of Huddersfield, Yorkshire.
2007 also saw Bailey win Menswear Designer of the Year at the British Fashion Awards. The following year saw him win it again.
Bailey created the Burberry Foundation with Burberry's Chief Executive Angela Ahrents in 2008. The Foundation was dedicated to helping young people realise their dreams and achieve their goals and potential.
In November 2009 he was appointed Chief Creative Officer. Under Bailey's influence, Burberry showed at London Fashion Week for the first time. Bailey was appointed Chief creative director in the same year. Bailey won the International Award from the Council of Fashion Designer of American in 2010.
Since joining Burberry, Christopher Bailey has been credited with the growing success of the label. His style has always looked to the company's heritage but combing with contemporary silhouettes and fabrics. Designing both menswear and womenswear, Bailey has updated the timeless Burberry classic with a young London edge.
In October 2013 Bailey was named as the next CEO of Burberry following Angela Ahrendts' departure to Apple in mid-2014. Bailey took up the role of Chief Executive Officer on May 2014.
In 2016, it was announced that Marco Gobbetti would assume the role of Burberry's CEO, with Bailey transitioning to the position of president and chief creative officer. Subsequently, in 2017, Gobbetti took over as CEO, and Bailey resigned from the board in 2018, eventually departing Burberry in December of that year.
In his personal life, Bailey has experienced both joy and loss. He was in a relationship with Geert Cloet, a brand designer, until Clots passed due to brain cancer. Bailey later found love with British actor Simon Woods, whom he married in 2012. The couple has two daughters, Iris and Nell.
Bailey's achievements have been recognised with numerous accolades, including Designer of the Year at the British Fashion Awards, honorary fellowships from the Royal College of Art and the University of Westminster, and an appointment as a Member of the Order of the British Empire (MBE). He is also known for his commitment to mentoring emerging creative talent in the UK.
Christopher Bailey's legacy at Burberry and his contributions to the fashion industry have solidified his status as a visionary and influential figure.
Christopher Bailey Biography
---