Men's shoes – the most popular models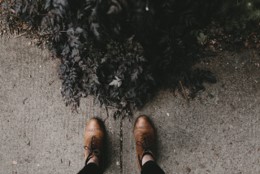 Nowadays, men's fashion is developing very dynamically, and gentlemen are increasingly choosing to combine elegance and comfort. On the market you can find many popular models of men's shoes, which are perfect for the fall season.
Fashionable and warm men's boots
One of the most popular models of men's shoes are boots suitable for fall and winter. Boots are classic, elegant and warm shoes, which are usually laced. This type of footwear can be found, among others, in the Marc Nolan offer. The company was created by a Pole, and the brand's offer is available in the United States. Boots can be worn to work, for a walk, as well as for short trips. This type of footwear is incredibly cozy and comfortable, and in stationary and online stores you can also find models insulated with fleece or fur, for example. In this way the shoes are perfect even on colder days. Boots can also be worn with suits and other elegant styling.
Sneakers, that is, convenience and comfort
For many years sneakers have been very popular, and men wear them even in winter. For many gentlemen, comfort and convenience is of the utmost significance, and it is also important to wear footwear signed by a well-known sports brand. In this way, sneakers have become an inseparable accompaniment of excursions, walks, as well as for going to work, meetings with friends or on a date. When deciding to buy sports shoes for the fall, it is worth choosing models that are slightly taller, so they reach just above the ankle. In this way it is possible to take care of the thermal comfort of the feet and reduce the likelihood of soaking the footwear inside. Sneakers are perfect for both classic styling, such as a combination of a sweatshirt and jeans, and for more elegant pants with a shirt. This type of footwear also looks very good when combined with jackets and coats.
Derby shoes and Jodhpur boots, the classic 
Many men can't imagine the fall styling without Derby shoes and Jodhpur boots, which have been fashionable for many seasons and nothing promises to change this trend. Derby shoes are usually quite warm, they can be additionally insulated from the inside and the outside, thus providing a high level of comfort. On the other hand, Jodhpur boots are classic shoes, considered to be very masculine and perfectly matching the outerwear, especially coats. Jodhpur boots in men's fashion have been known since the times of Queen Victoria, and for several years this type of shoe has been experiencing a kind of renaissance. Jodhpur shoes are ideal for autumn weather, because their upper reaches slightly above the ankle. You can decide to buy such footwear in brown or black color. It is worth considering Jodhpur boots made of natural leather. They perfectly adjust to the feet, are breathable and present themselves excellently in elegant, fall styling.
---