Wedding Preparations: A Comprehensive Checklist For Your Destination Wedding
You've chosen your better half as your travel buddy for the rest of your life. In fact, your love for travel has tempted you to spend every vacation with him in a truly unique way. So, why not start off this journey right from your wedding day?
Image Source: https://pixabay.com/en/sunset-sun-evening-sky-setting-sun-3143530/
A destination wedding is a fulfilling experience to cherish the moments when you tied the knot.
However, ensuring everything goes as perfectly as expected, you'll have to complete various wedding preparation tasks within a limited timeframe.
So, are you ready to become the destination wedding bride?
If yes, these checklist items will help you out.
Plan The Wedding Budget
Destination weddings incur additional costs as compared to typical weddings. Therefore, you need to be sure if you and your partner are on the same page. If you both are dividing the entire wedding expenses, ask your partner to create an overall budget by prioritizing necessities and then listing down the preferences.
Visit Paradise Wedding blog for a comprehensive list of points to tackle
To minimize traveling costs, choose a destination that is the nearest to your own country. This way, you can save for the venue, catering, decorations and other essentials of the event.
Consider The Season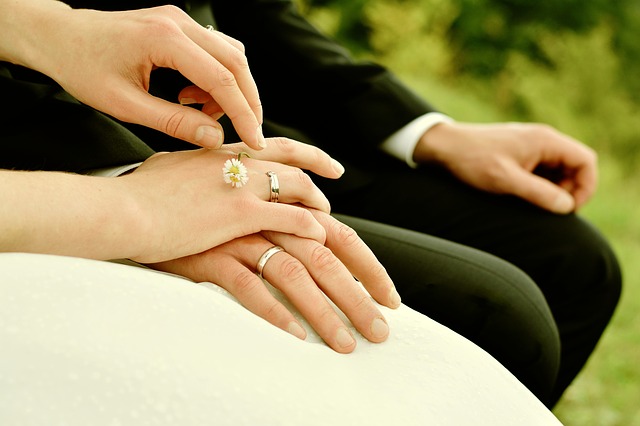 Image Source: https://pixabay.com/en/hands-bride-and-groom-rings-marry-3132442/
Picture this: you're wearing a gorgeously designed bridal outfit in your beach-themed wedding party. But you just can't stop shivering because the freezing winds are touching your shoulders.
Oops! You chose a wrong destination. Or perhaps, a wrong season!
To avoid this wedding disaster, make things clear: which season of the year do you often imagine becoming a bride in? If you're inspired by those who prefer to see the blanket of snow spread out in their wedding photos, then choose a destination accordingly. Also, don't forget to get a cover-up that matches your outfit.
If you're a beach bride, choose a beach wedding destination and book the tickets for the summer months. While choosing the color of your wedding dress, visit Azazie and check if blushing pink will add charm to the beach wedding party. Once you've decided the color, confirm if the fabric is lightweight so you can pack it easily.
Confirm Which Of Your Best Friends Will Be Traveling As Bridesmaids
It's your wedding – miles away from your own home. Though traveling to a new destination will be fun, you'll still prefer to be surrounded by some special people. To make the experience worthwhile, ask your friends if they're able to take 1-week leave from work.
Not all of them will be able to make it, of course. But even if a few of them do, it's time to order their bridesmaid dresses. To ensure all of them like the dresses, ask them their color preferences so you can order the chosen hue accordingly.
Get Fit And Healthy
You'll be the star of the show. So, why feel nervous about those extra pounds when you can shed them right away? If followed the weight-loss tips regularly, you can easily lose weight before the wedding day.
If you're concerned about your body image, ask your doctor about breast augmentation also known as breast enlargement.
Create A Guest List
Since this will be a wedding destination, not all guests will be able to pay travel costs to attend your big day. Instead of getting disappointed, practice empathy.
Still, you need to be sure which of the guests will actually be coming as you'll be reserving their seats and making other arrangements accordingly. Organize the guest list by creating two categories: primary guests and secondary guests.
Confirm from all guests twice before paying for the arrangements. Once you know who is attending the wedding, write their names in the "primary" category.
---