Creative Peekaboo Rainbow Hair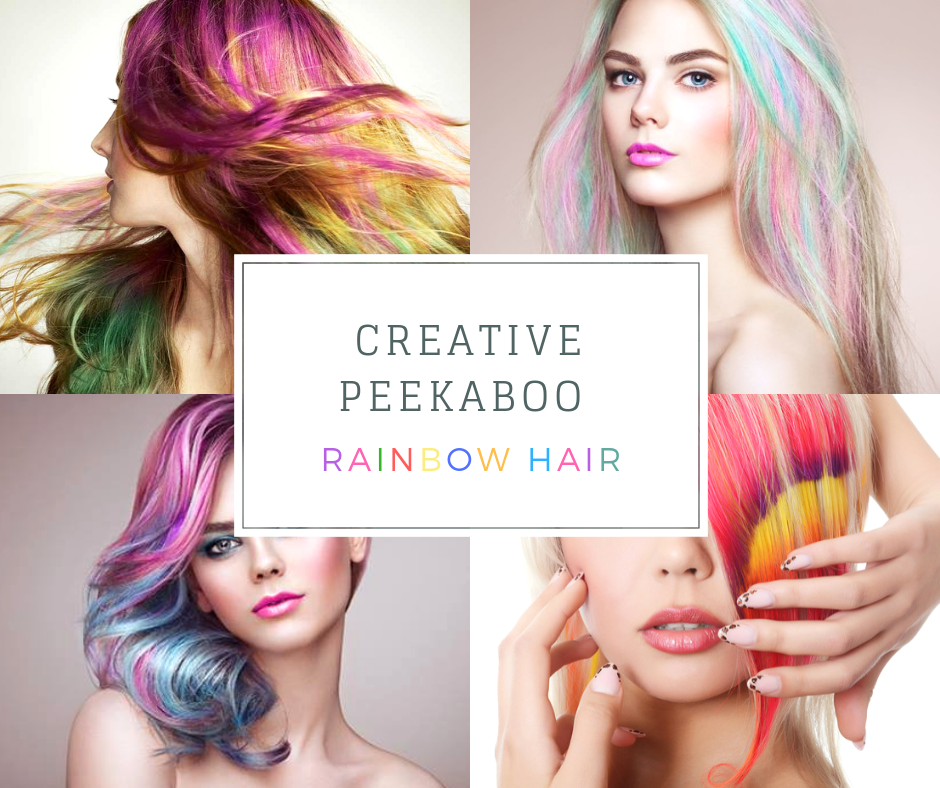 Hidden magic of peekaboo hairstyle has broken down the rules of traditional coloring and made it possible to add bright highlights without leaving your native hair color.
Indeed, this coloring technique allows to change your image in a rather creative way but still keep your classic look if needed. It's a win-win option for those who work in an office with a strict dress code or is just a little bit afraid of rocking a total mermaid, unicorn, or rainbow hair.
Creative peekaboo hairstyles are super versatile and can be styled in lots of ways, staying very authentic and unique. Intriguing, elegant, creative, and kind of crazy – these peekaboo rainbow hairstyles are going to blow you away!
As you can see, peekaboo rainbow hair trend has so many variations in the colors (both the basic and hidden ones). In order to create a really eye-catching rainbow, it's better to choose a minimum of four colors for it. Also, you can play with your basic color: leave it natural or opt for something more outstanding (red, blue, snowy white, black… whatever you like).
Blonde Peekaboo Highlights on Brown Hair
Besides the most popular rainbow peekaboo variation, there exists a lot of other color schemes for this hidden dying technique. For example, blonde peekaboo highlights on brown hair are the favorite of brunettes this year. Yes, it can be hardly compared with the crazy rainbow peekaboo, but still is a gorgeous attention-grabbing resolution for dark-haired ladies who wanna try something new.
Short Hair Peekaboo Hairstyles
Peek-a-boo hairstyles look perfect on long-haired girls but it doesn't mean that short hair peekaboo hairstyles aren't going to stand out from the crowd. Modern hair stylists offer a wide range of peekaboo options for classy bobs and funky pixies, so the length of your hair is not a reason to be worried about.
Just look at these cute, stylish, and creative short hair peekaboo hairstyles:
Hidden Hair Color Ideas
Hidden hair color experiment is a great image transformation every girl should try at least once in a lifetime. Don't worry that this coloring technique won't look good on your hair – peekaboo hair has so many different variants that you'll definitely find your ideal one.
Still not sure if peekaboo hair is your cup of tea? Check out this fantastic hidden hair color idea and all your doubts will be erased.
Girls love experiments. So, why don't you treat yourself with a personalized peekaboo hairstyle that will make you look like a million bucks at a party, in the office, on a date – wherever you go.
---