Street Fashion- Wrapping Up
---
Posted on
Street Fashion- Wrapping Up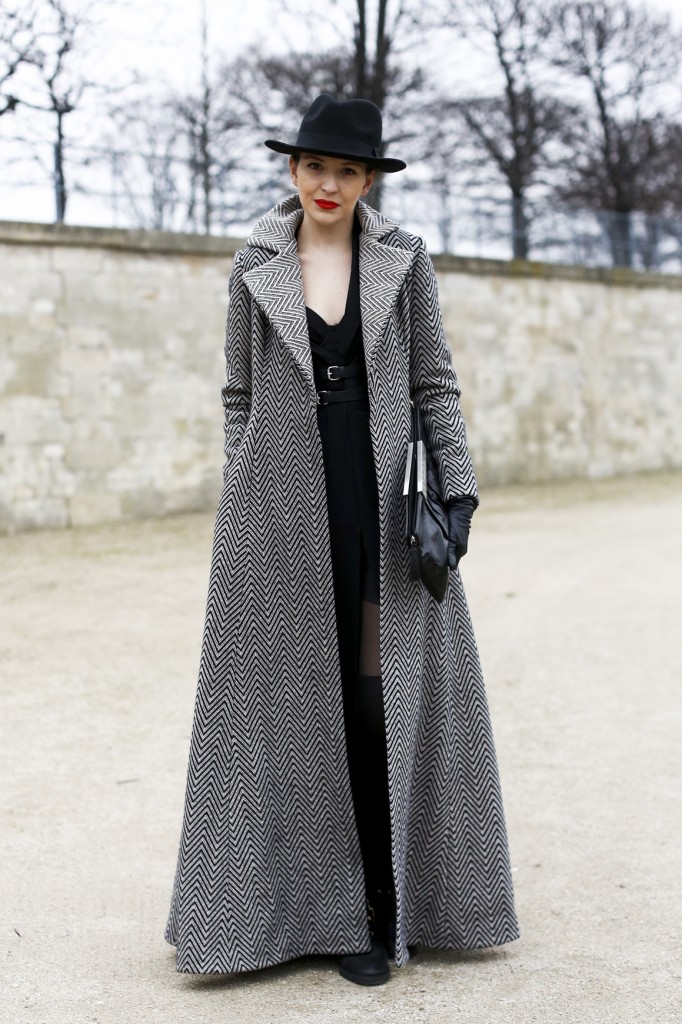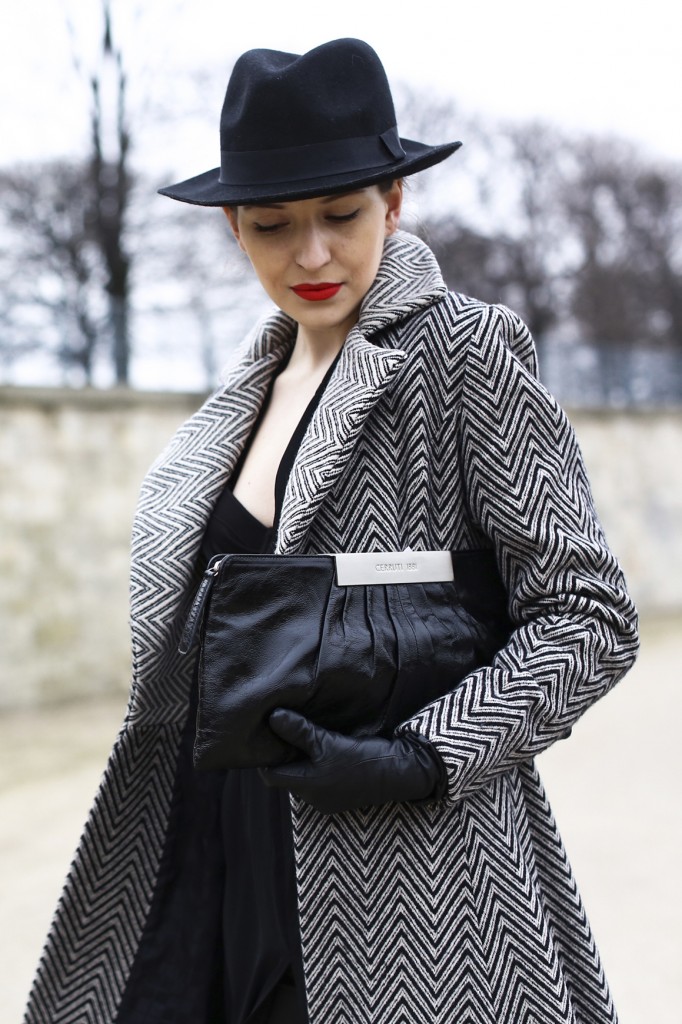 With it's beautiful material flowing effortlessly to the floor, this dramatic coat inspires themes of detectives and the Gothic. Made of black wool tweed, attention is drawn to the coat's zig zag pattern through the contrasting, black garments worn underneath.
Captured on the streets of Paris, this look is seemingly inspired by winter months in Europe. Comprised of a snow white, charcoal grey and pastel pink winter palette, an elongated figure is created by wearing a midi length skirt and layering one woollen coat over another. Worn with a staple beanie hat, the blonde hair is reminiscent of Scandinavia and Icelandic beauty.
Whilst socks under sandals is frowned upon in fashion, this socks and heels combination is one we can approve. Integrating autumnal colours into her wardrobe, this tan skirt is complimented by a statement leather jacket, with an intriguing sheepskin collar.
When wrapping up in winter, jeans and a jumper are a popular choice. Whilst the black jeans, shirt and green, twill jumper are chic on their own, this outfit gets another layer of style from the leopard print coat and pink stilettos.
Street Fashion- Wrapping Up
---