Street Fashion- Maximise
---
Posted on
Street Fashion- Maximise
Long in length and high waisted, these trousers are great for extending the body. With the wide fit of the trousers making the legs appear longer, their bright blue colour are complimented by a Moschino Jacket bag and the simple, striped top.
Whilst skirts are great when we want to be girly, why not maximise your wardrobe through a pair of baggier, wide leg trousers? Opting for a bold purple pair against contrasting black stilettos, this look also maximises its quirkiness through the facial expression jumper, cat eye sunglasses and studded bag.
When it comes to maximising our clothing, we tend to think of the maxi skirt. Worn with an oversized coat like the above camel number, the proportions and longer lengths give an air of vintage femininity. Opting to style her maxi style dress with a leopard print bomber jacket and peep toe shoes, smoky eyes and a pair of circular glasses give the look on the left a 1960s finishing feel.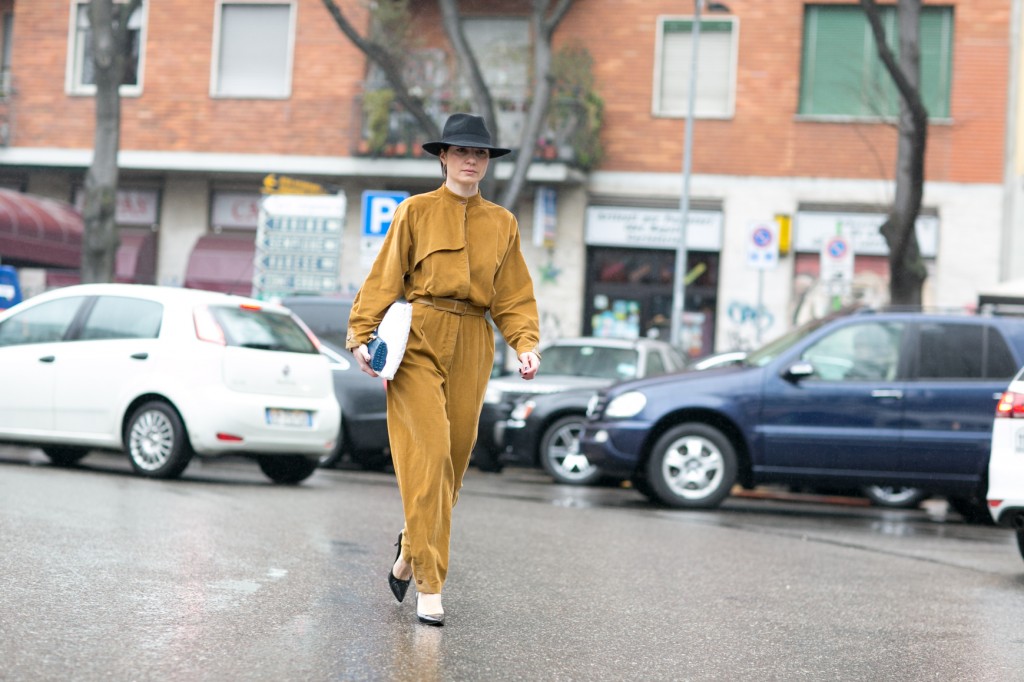 This year sees fashion rewind to the Eighties with the return of the era's most iconic garment: the jumpsuit! Steering away from the tighter, form fitting styles being sold today, this looser, tan coloured jumpsuit stays true to the original defining style.
Street Fashion- Maximise
---