Street Fashion- Trendy in Tokyo
---
Posted on
Street Fashion- Trendy in Tokyo
Pink is 2017's colour of choice and this rose tinted, flare jumpsuit is styled with a Seventies twist. Layered with a chocolate brown shirt, wedged shoes and aviator sunglasses are used to accessorise.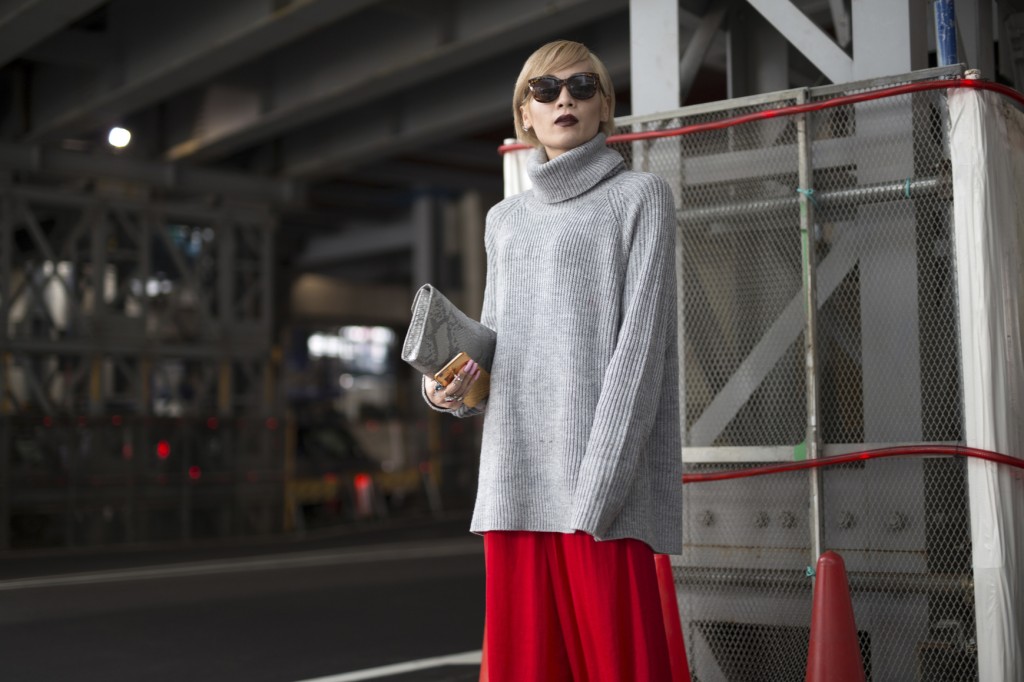 As Winter comes into full force and the weather cools down, oversized knitwear is the go to garment for keeping cosy. Wearing a light grey, polo neck version, the neutral colour is offset by the vibrancy of the red skirt. Styled with a snake print clutch and tortoise shell sunglasses.
Embroidered silk jackets, or 'sukajan', are the child of an American serviceman's imagination and saw regulatory bomber jackets being turned into elaborate works of art. Used to commemorate US soldiers' time overseas, the first was created shortly after World War II and can be traced back to Yokosuka, Japan. Noticibly, the jackets still feature as a part of the country's fashion heritage today.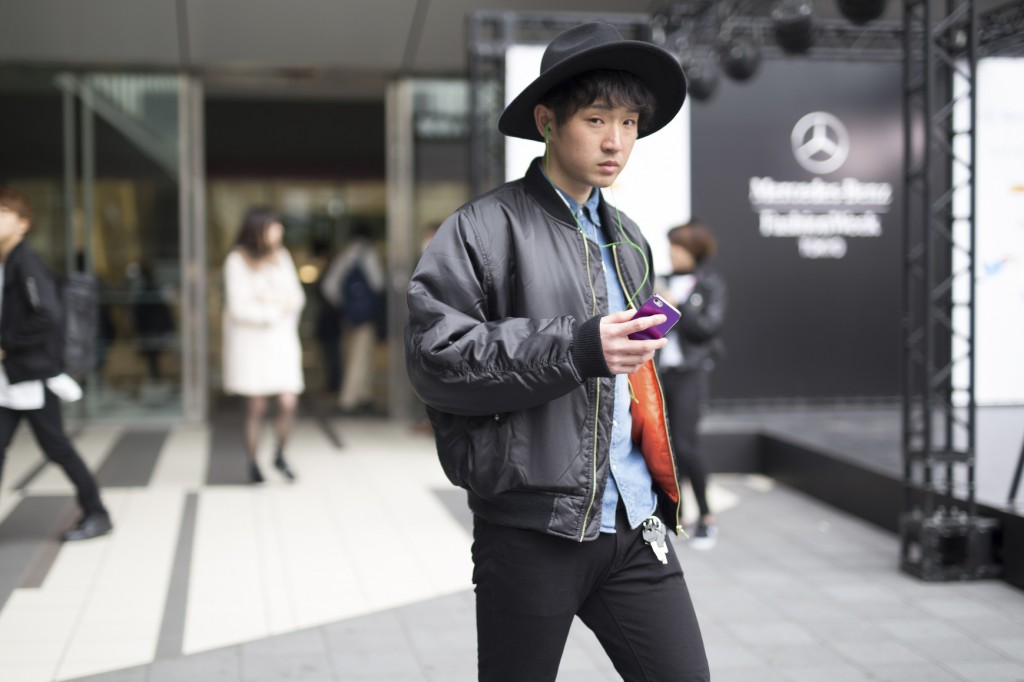 Leading on from the influence of American Jackets on Japanese fashion, another brand making its mark is Alpha Industries. Wearing their famous MA-1 flight jacket, the style is given a street wise edge through a denim shirt and wide brimmed fedora.
Street Fashion- Trendy in Tokyo
---