Street Fashion- Trans-Seasonal Dressing
---
Posted on
Street Fashion- Trans-Seasonal Dressing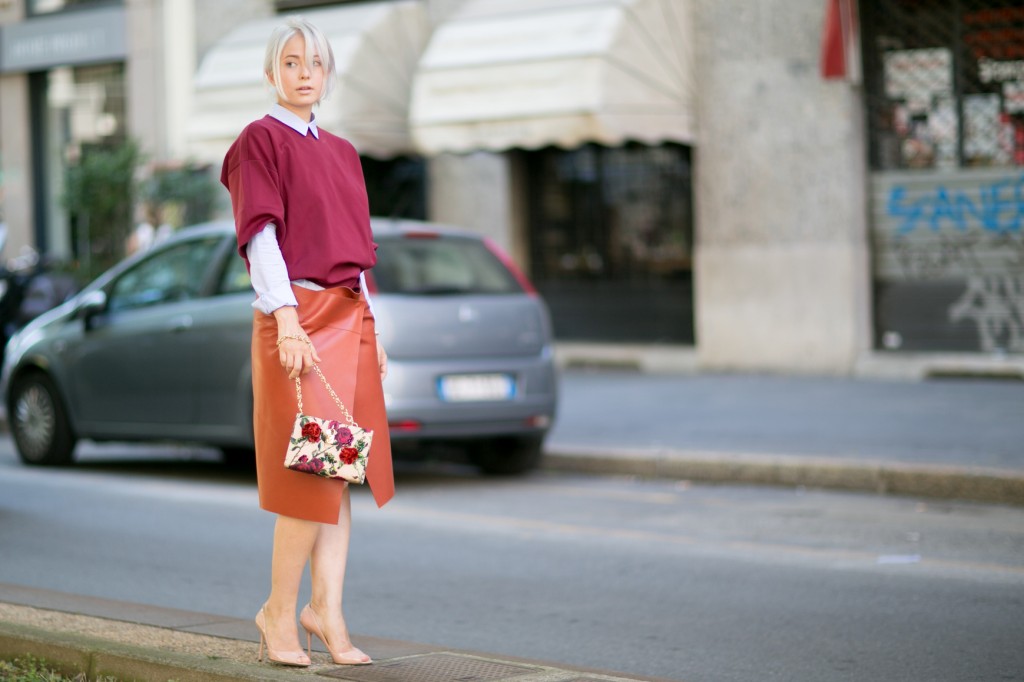 Mixing colours we commonly associate with Autumn and it's foliage, this burnt orange leather skirt and raspberry top make a dreamy combination. Creating layers through an underlying plaint white shirt, the accompanying floral bag gives a gentle reminder of Spring.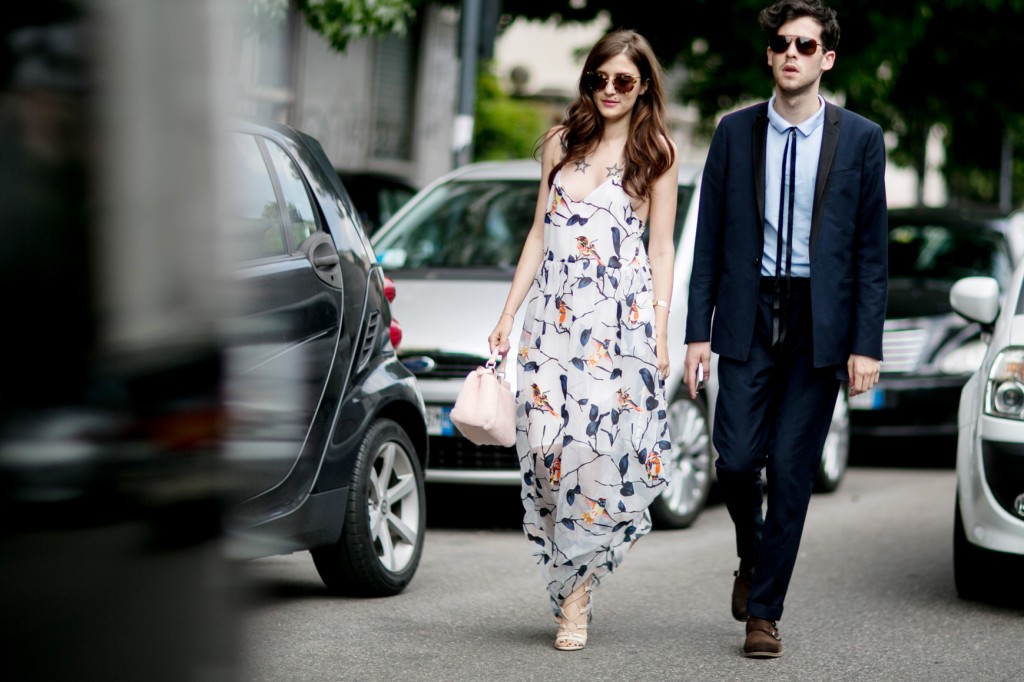 Monochrome ensembles with sunglasses to match, this couple prove that it can be cool to co-ordinate. Whilst the lady takes centre stage with a foliage patterned Maxi, the male's classic suit provides the ultimate compliment to her ensemble but gains it's own attention through an intriguing string neck tie.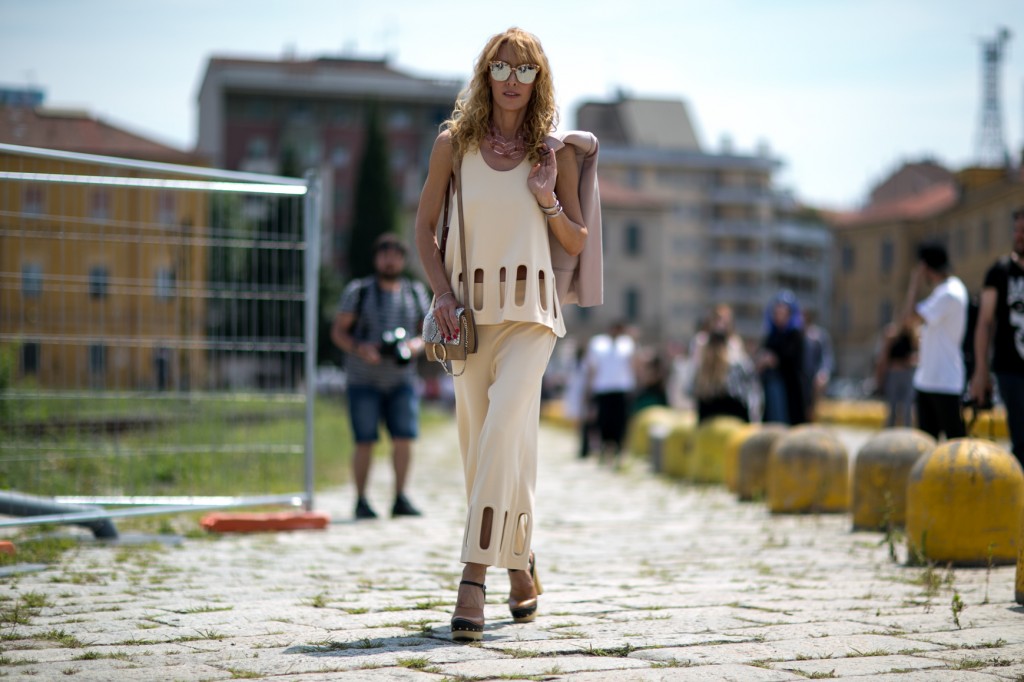 White and cuts outs are the themes to follow this summer and this lady is successful in conquering the two. Whilst loose in material and white in colour, this two-piece creation incorporates a touch of fun and flirtiness through its skin-exposing holes.
Orange has done a full circle this year with the colour continuing on from Fall and into our Spring/Summer fashion. Proving it's not just women who can be bold and beautiful, this guys jacket and orange-hued sunglasses are the perfect pieces against the multiple colours of the woman's dress.
Street Fashion- Trans-Seasonal Dressing
---