Street Fashion – Take on Textures
---
Posted on
Street Fashion – Take on Textures
Fur, leather, animal print, polka dot and check ; this outfit truly tackles textures. Fearlessly contrasting patterns and materials – with the polka dot continuing right down to the shoes- this outfits success stems from its solid monochrome exterior and unified colour palette.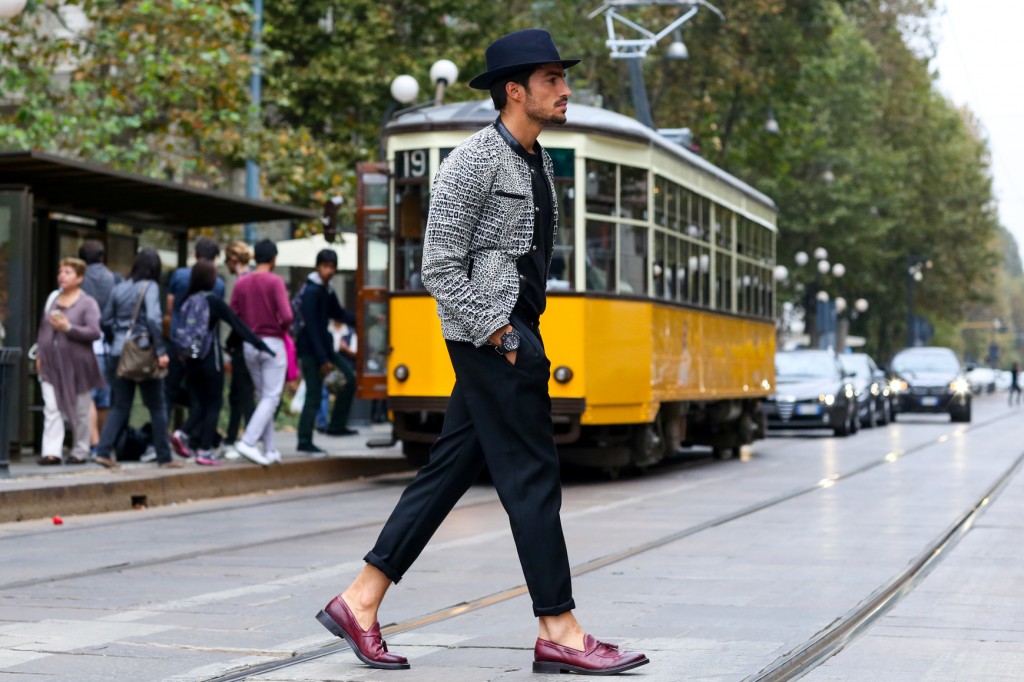 Soft but suave, this gentleman expresses a clear love of all things leather. Whilst the overall look is seemingly basic as a result of basic black colour blocking, the felt fedora, leather loafers and that crocodile coat really help make a statement.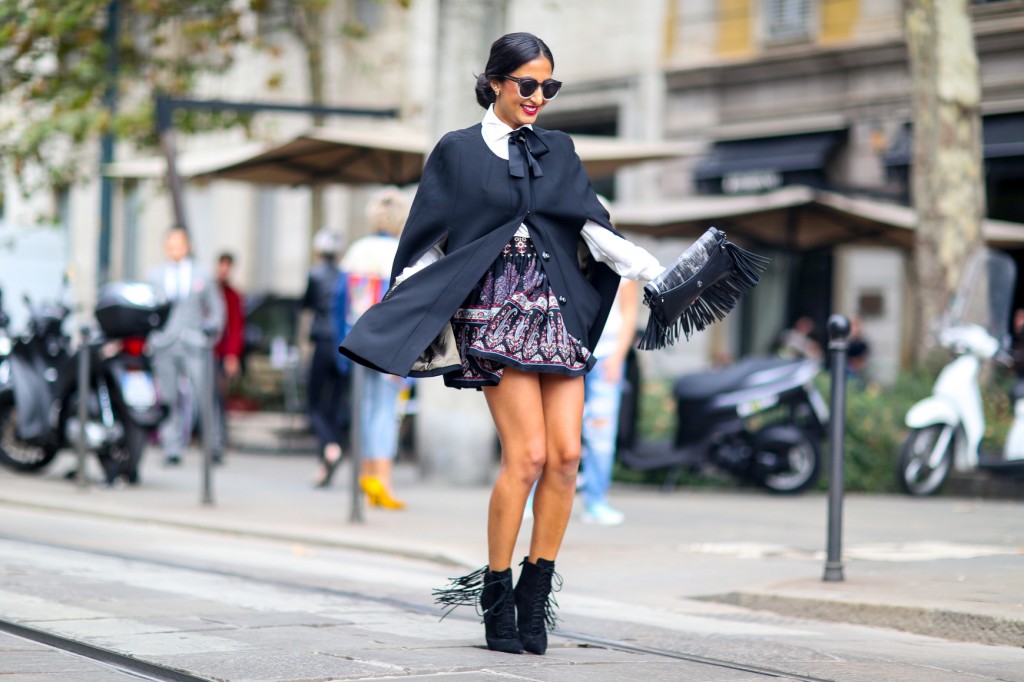 Dominated by the step back in time to the Seventies, Summer-Spring 2015 has witnessed the reinvention and re-emergence of a major trend; folk-fashion and fringing! On trend with the fringed clutch and stilettos, this look channels the trend through the mosaic skirt and fitted cape before finishing with a Giles Deacon inspired bow blouse.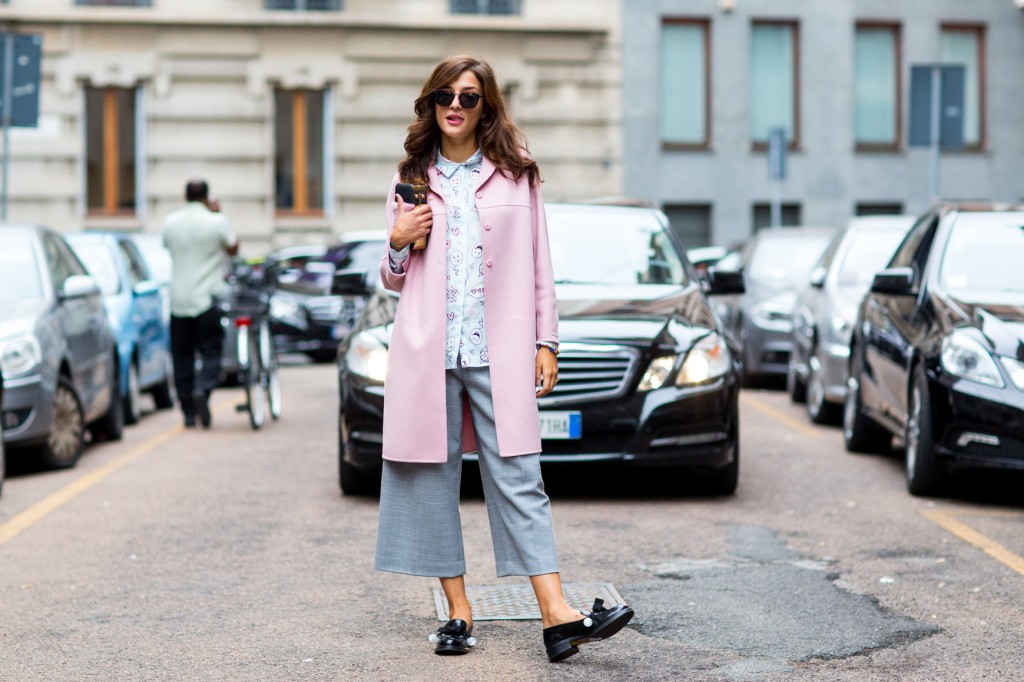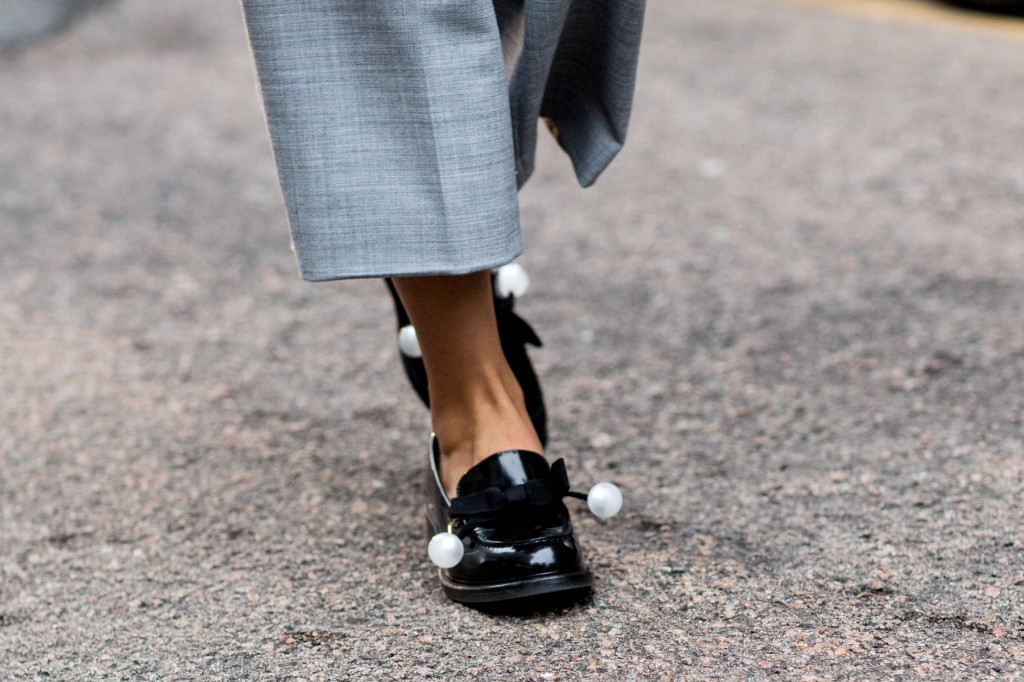 Simple yet effective, the gentle pastel pink coat is paired beautifully with these grey culotte trousers. Complimented by a graphic shirt, softly curled hair and the metallic, leather fur purse, quirkiness continues into the chunky loafer shoes.
Street Fashion – Take on Textures
---