Street Fashion – Take on Tailoring
---
Posted on
Street Fashion – Take on Tailoring, Paris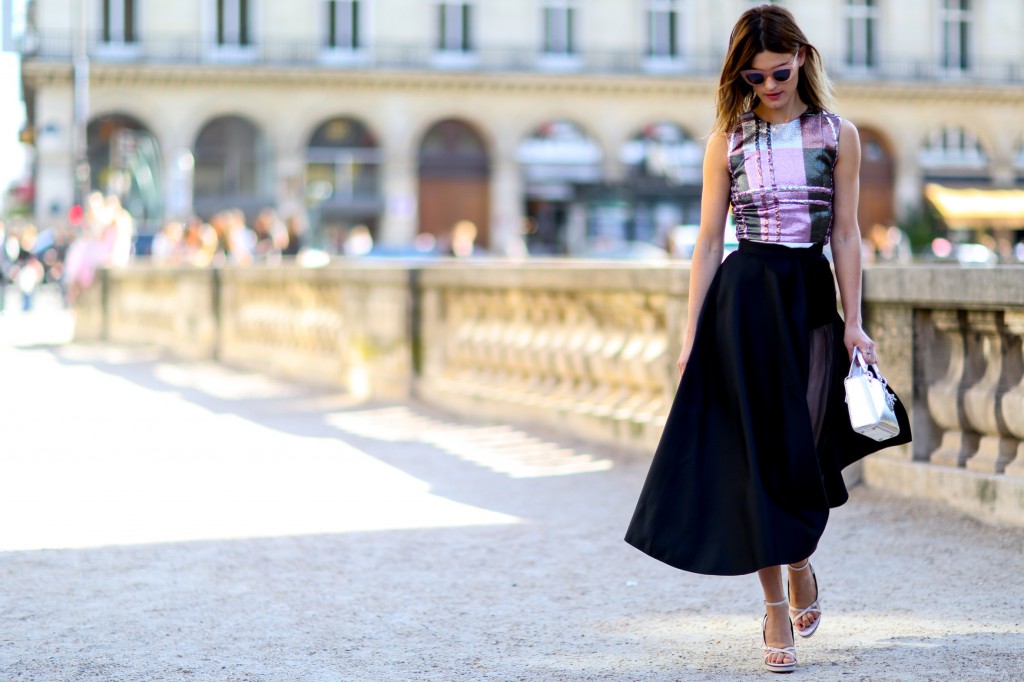 Christian Dior's 'New Look' in 1947 revived Paris' position within the fashion industry, with the designer's focus on the bust and hips placing emphasis on the feminine form. With all looks featuring nipped-in waists and flowing skirts, this look is a continuation of the looks crafted by Dior – with the tartan body and sheer side panel providing a friendly modern makeover.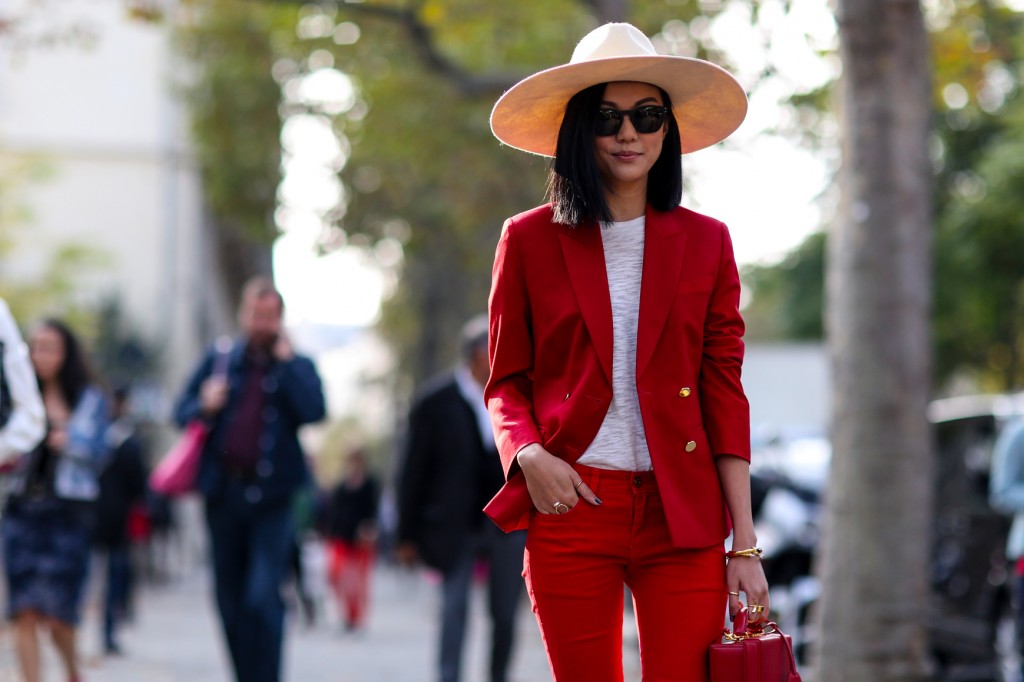 For the modern city girl who's always on the move, restricting business wear is a definite no-no. However as proved by this stylish approach, tailoring doesn't always require waving goodbye to comfort as the pairing of a linen t-shirt with skinny jeans and blazer is perfect for those seeking corporate cool.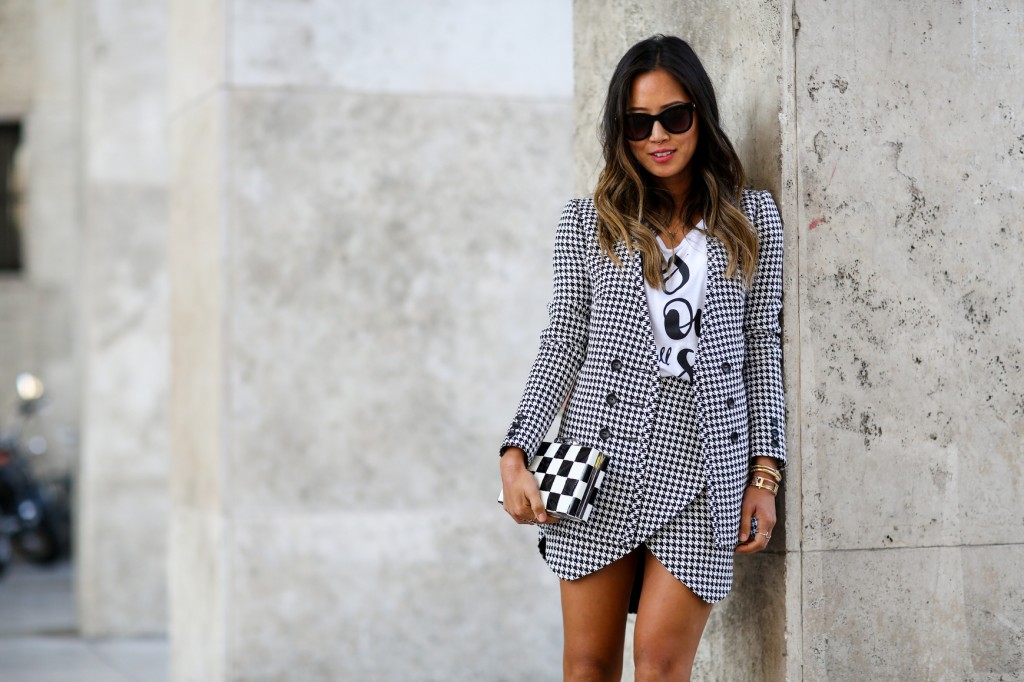 Being smart doesn't always mean black or grey, with this look proving we can still have a little fun. Whilst maintaining traditional feminine tailoring, the asymmetric wrap skirt, bold buttoning and houndstooth patterning of this outfit brings business-wear into the 21st Century.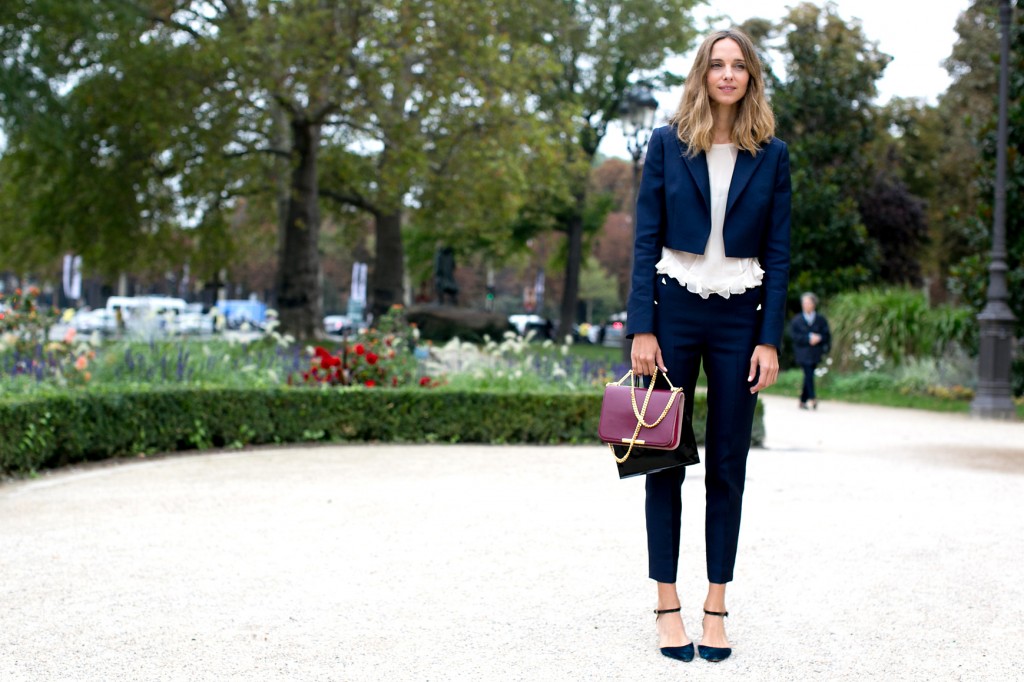 When it comes to fashion the effortless transition from day to night is one of a fashionista's greatest struggles, but with its neutral navy colour scheme, slim line burgundy bag and softly frilled top, this outfit proves a model choice.
Street Fashion – Take on Tailoring, Paris
---