Street Fashion – Simple Staples
---
Posted on
Street Fashion – Simple Staples, New York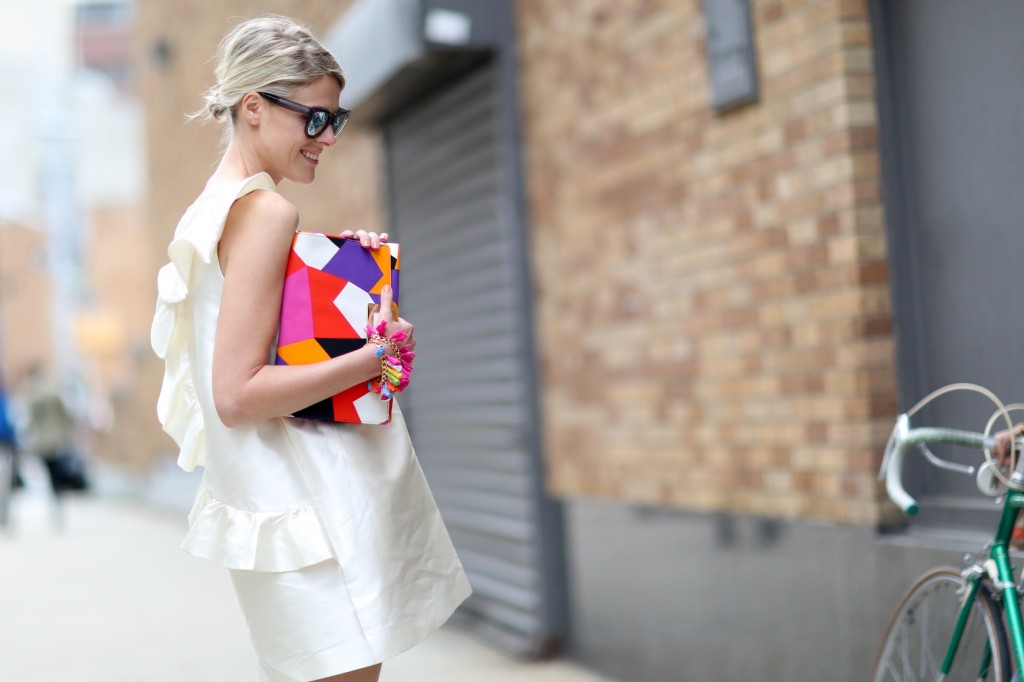 Projected as the chosen colour of Spring-Summer 2015, white is a major upcoming trend yet one so many of us still consider a seasonal staple. Fusing together a classic Sixties shift with modern-frilled detailing, this white number is perfect for a stroll around the city whilst the accompanying geometric-clutch and spiked bracelet provide this look with the perfect pop of colour.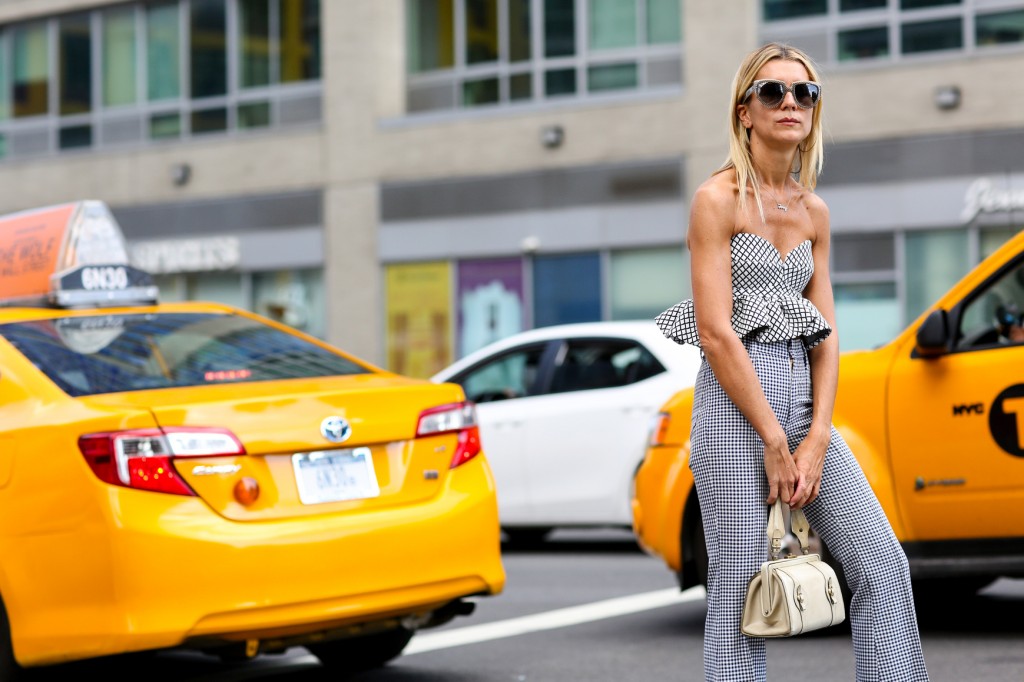 Whilst the return of Seventies Fashion can provoke nightmarish ideas of heavy clashing patterns and Bohemian beauty, this outfit proves that simplicity is key for Seventies-style success. Featuring gingham fabric flares pieced with a contrasting criss-cross peplum top, this outfit proves that subtle pattern clashes are achievable through a muted colour palette. Finished with thick brown leather platforms and a pair of oversized sunglasses, this look reminds us that the Seventies actually was – and still can be- super stylish!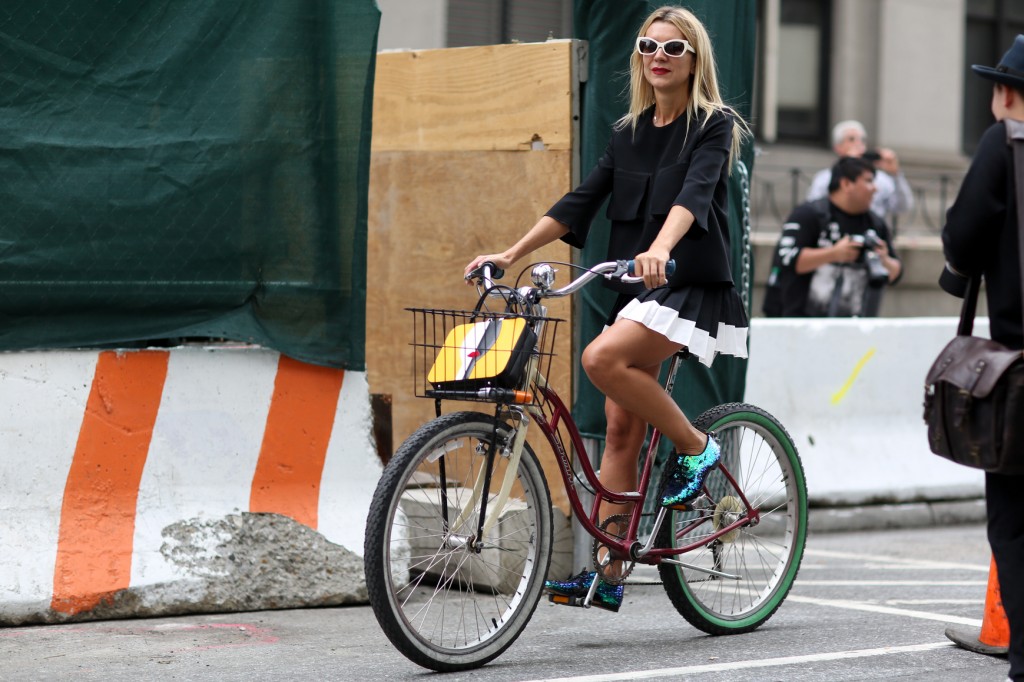 Thanks to Coco Chanel monochrome became an absolute classic in the world of fashion and this is one look Mademoiselle Chanel would have adored.  New York continues to prove that with carefully chosen accessories even our most basic daytime looks can be injected with fun and whilst the white-stripe of the pleated skirt proves the perfect accompaniment to a staple black jacket, the matching sunglasses and metallic brogues are the pieces that give this look its finishing edge. The bike however is optional.
Street Fashion – Simple Staples, New York
---