Street Fashion- Snow Cool
---
Posted on
Street Fashion- Snow Cool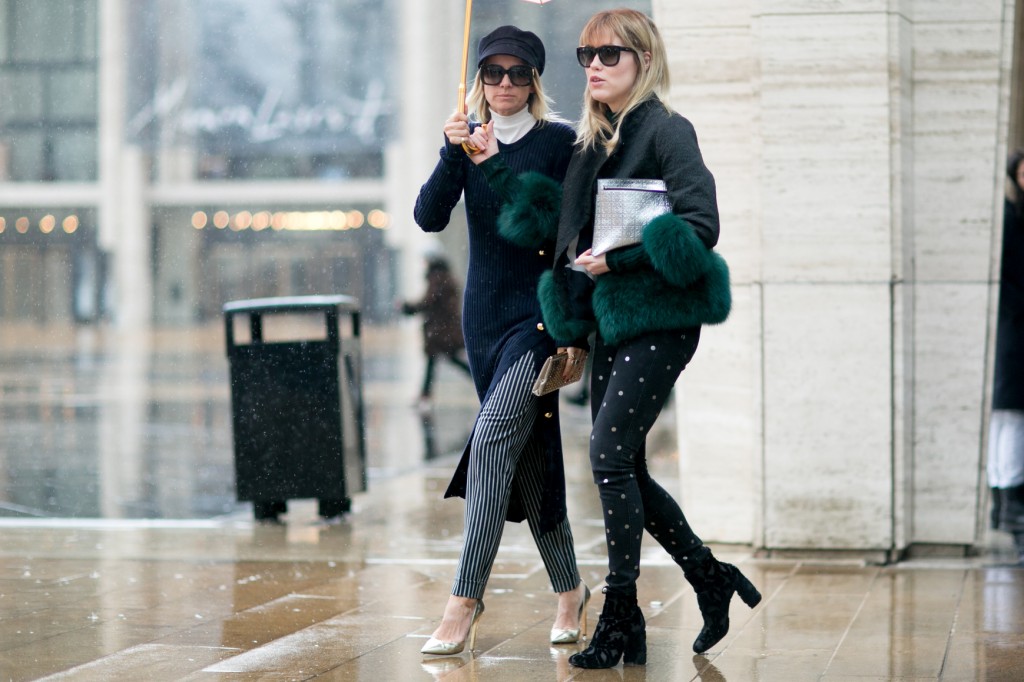 Swap your jeans for something a little more fun by wrapping your pins in patterned prints. Allowing the printed pants to be the standout pieces by wearing them with neutral coloured tops, the accompanying accessories give both looks a Sixties twist.
New Yorkers are established for their effortless street style and this outfit ticks all the right boxes. Appropriate for the chillier climate, frayed jeans are worn with black socks and pastel pink heels. Paired with a pink Chanel bag and leopard print coat,garments are brought together by a staple black polo neck and beanie combination.
Comfortable and casual, the winter staple of jumpers and jeans becomes a little more interesting when worn with the right outerwear. Opting for a perfectly printed coat made using a combination of complimentary colours, shoes are also sensibly on point.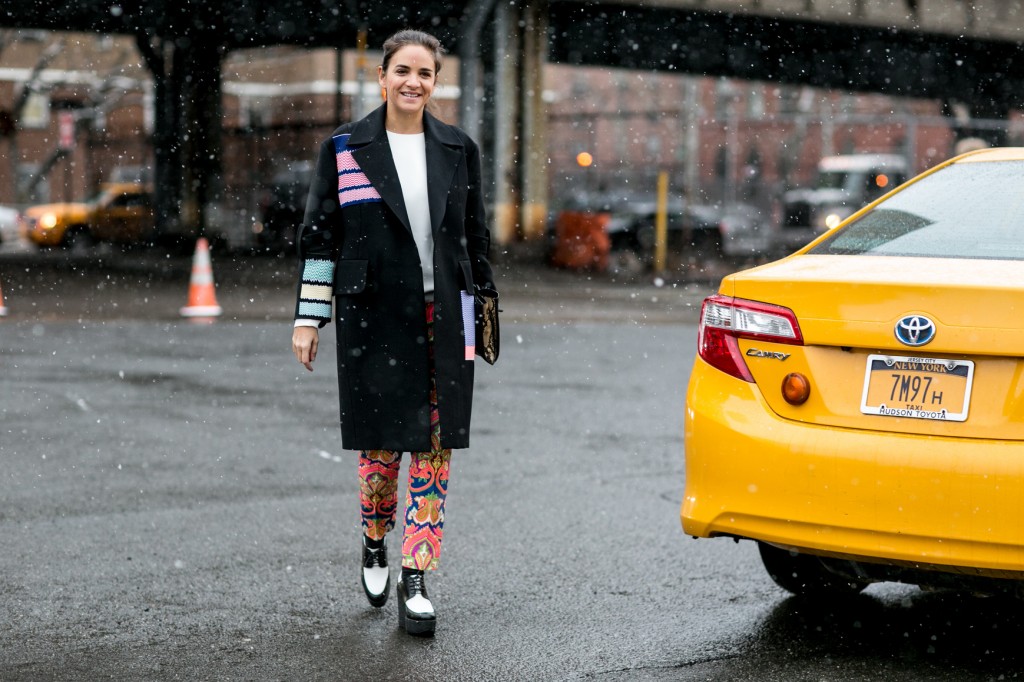 The weather outside may be frightful, but this outfit is so delightful! Pairing bright and bold jaquard print trousers with two tone, platformed creepers, even a basic black duster coat is given a colourful makeover. A simple white t-shirt is used to break up all the colours and make them work together.
Street Fashion- Snow Cool
---