Street Fashion – Sixties Swing
---
Posted on
Street Fashion – Sixties Swing
Tight turtle necks with a looser smock, this look's shape and structure are stereotypically Sixties. With contrasting colours being provided by the coral infused smock and turquoise handbag, a final nod to the era is given by pointed heels and a pair of cat eye sunglasses.
Worn by Twiggy and others throughout the era, no garment championed the female Mod culture like the Swing Dress. With the high neck dress crafted in winter white, a pop of colour is added to this ensemble through the block orange stripe and accompanying bold blue duster coat.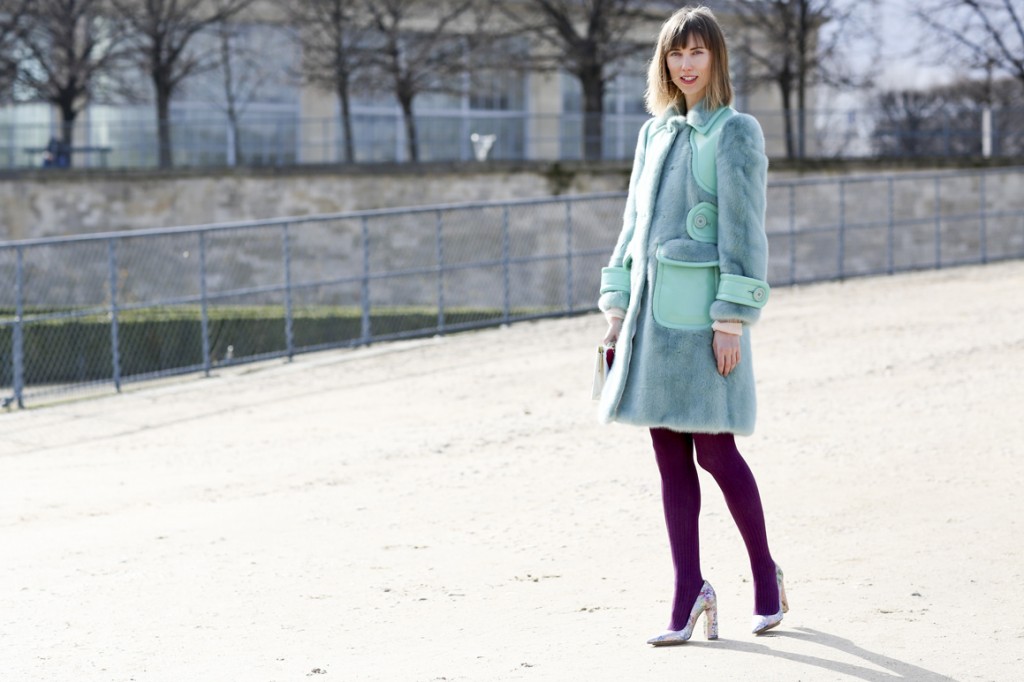 Also a feature of the Mod trend were coloured tights; a look that swept all across Swinging London. Travelling the distance to Central Paris, this lady opts to wears hers with a contrasting coloured fur coat and some silver, speckled heels.
Street Fashion – Sixties Swing
---