Street Fashion- Ruffles
---
Posted on
Street Fashion- Ruffles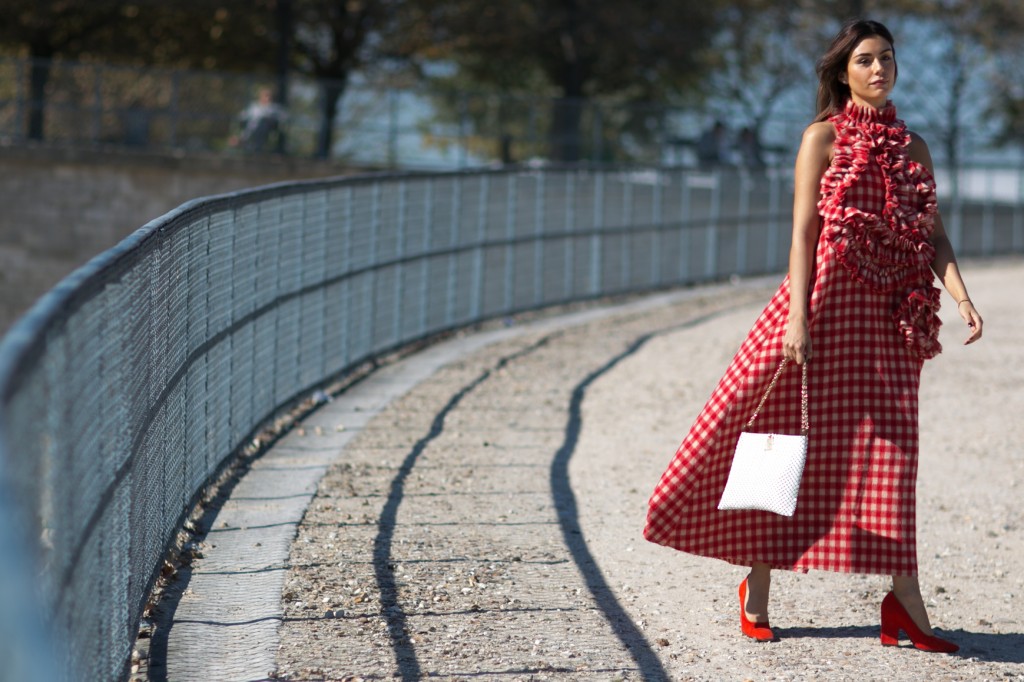 Bold and beautiful tones of red make up this attention-grabbing gown. Crafted in classic gingham, this dress turns from staple to showpiece through the elaborate ruffle detailing. Contrasted with a simple white bag.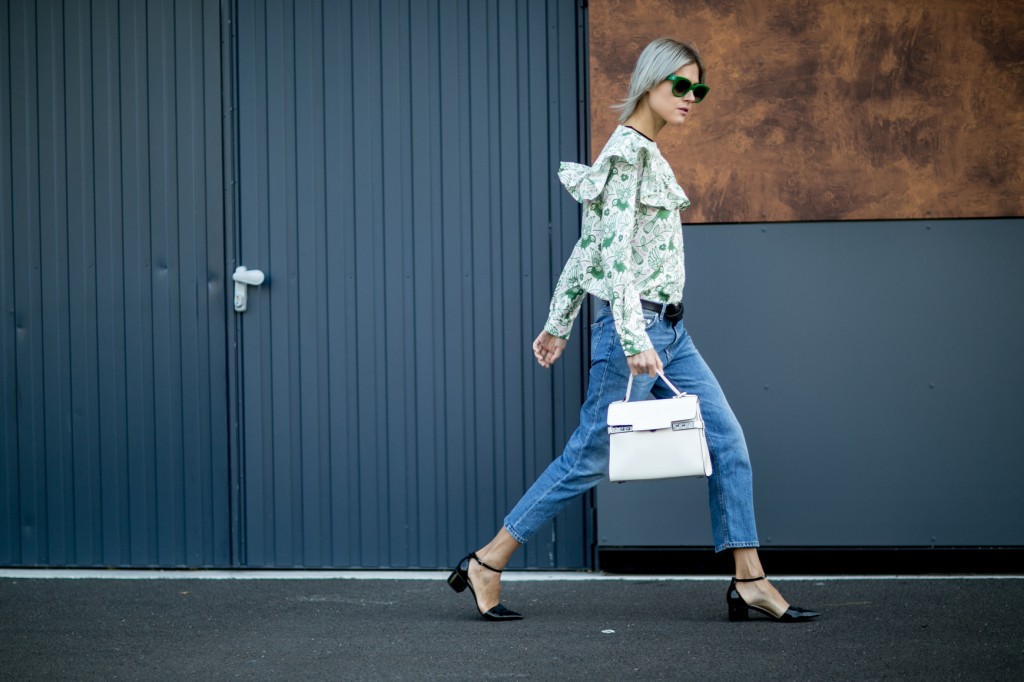 Ruffles may be typically associated with skirts and dresses, but this vintage styled shirt makes the style accessible to all. More high street than high end, the bird-print shirt is paired with kick flare jeans. Buckled with a black belt, the blouse is styled from the Sixties with an era-inspired handbag and pointed heels.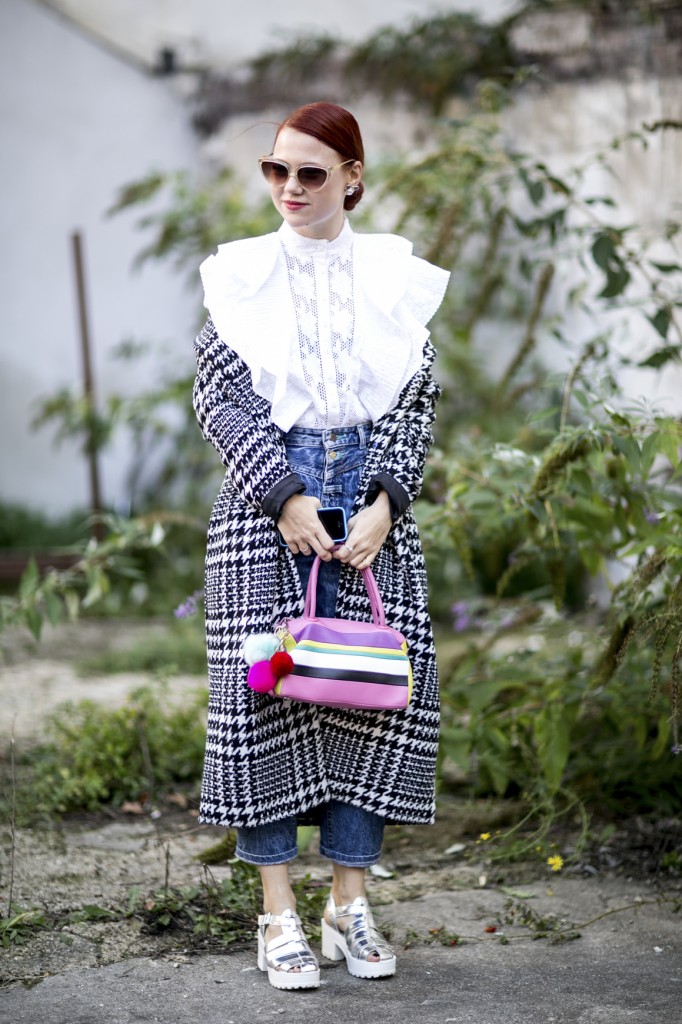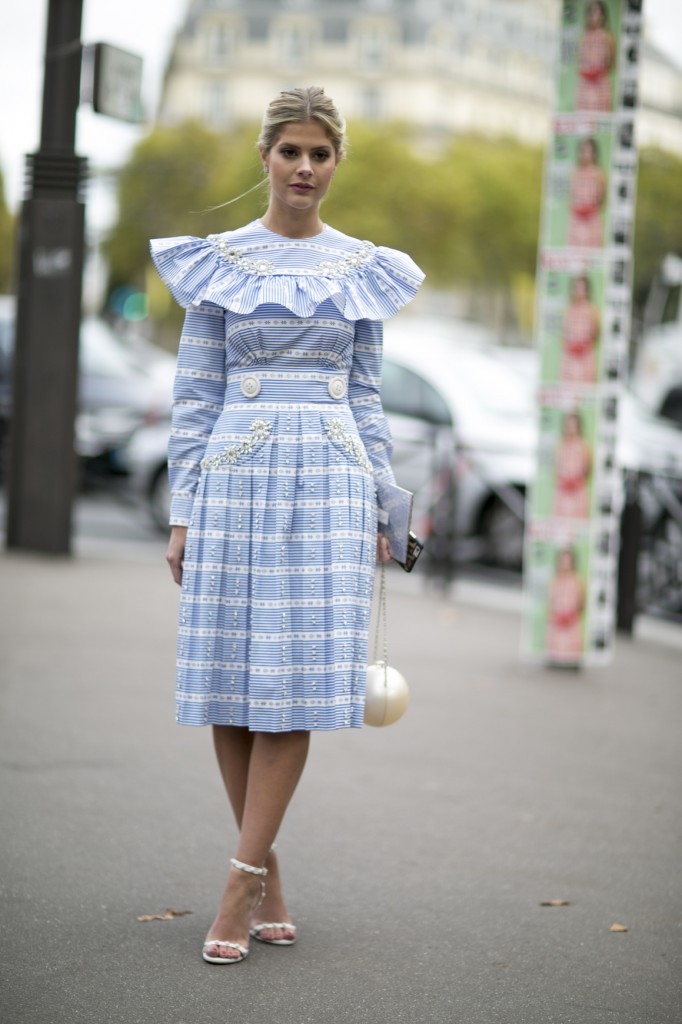 Tuning in on the Prairie trend, these looks are comprised of high necklines and oversized ruffles. A romantic and feminine style, modernised looks can be achieved through a blouse and boyfriend jeans, or swept back hair and a pair of strappy sandals.
Street Fashion- Ruffles
---