Street Fashion – Razzle Dazzle
---
Posted on
Street Fashion – Razzle Dazzle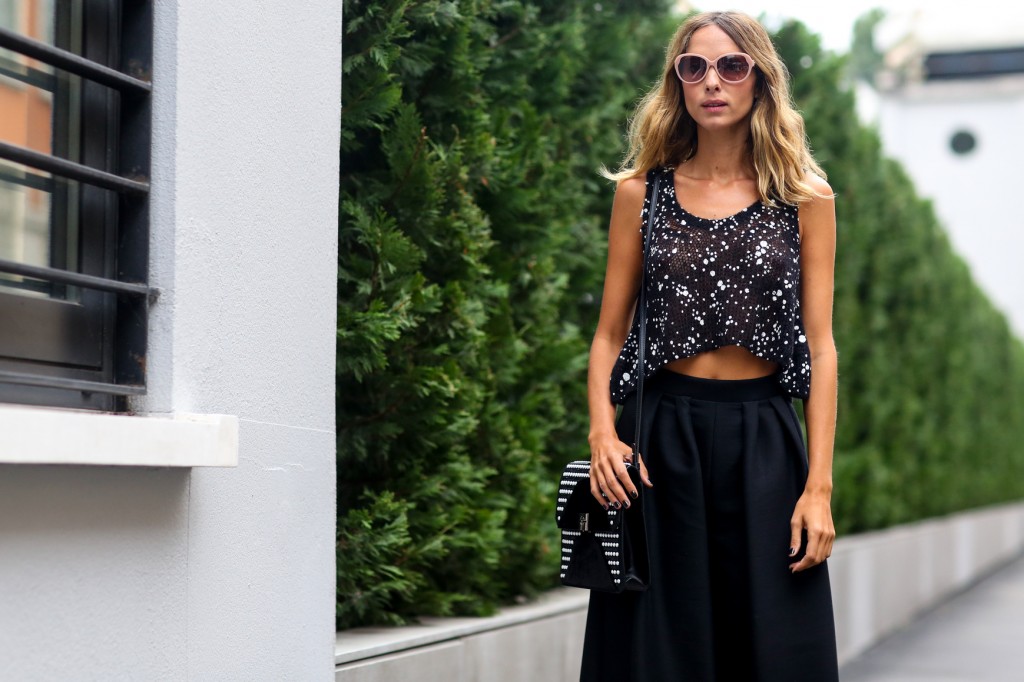 Adorned with a splattered white paint print, this mid-riff bearing top adds some sparkle to an all black outfit. Allowing the body to breathe through its loosely knitted material, the top is beautifully styled with a matching monochrome bag and long pleated maxi.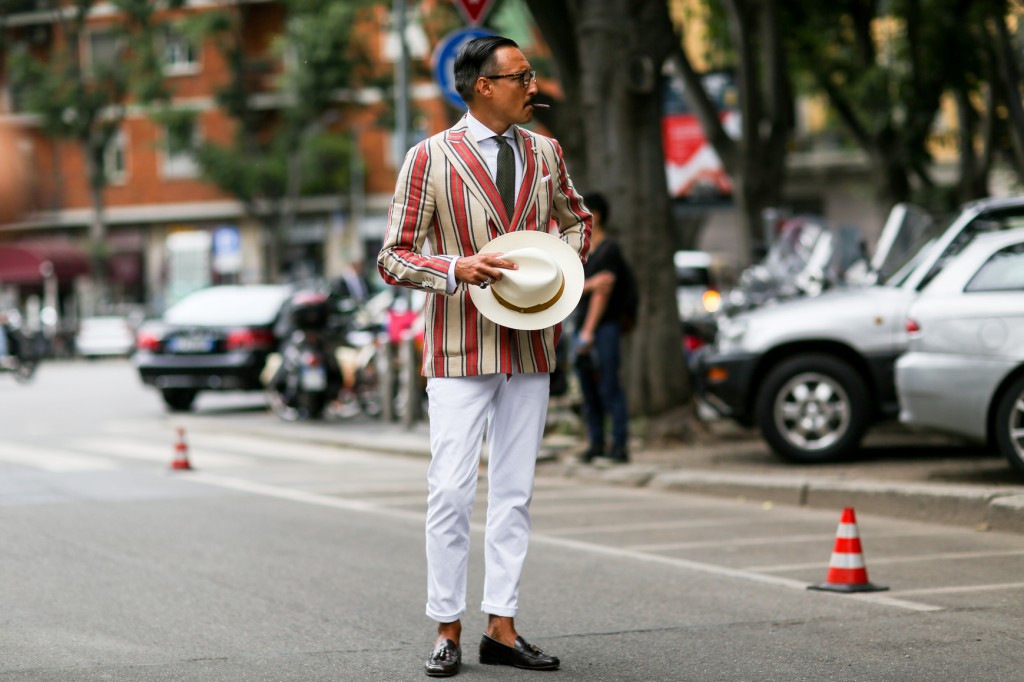 Bringing some harmony to the streets of Milan, this stylish attire is evocative of that worn within Barbershop Quartets. Topped off by a white fedora, penny loafers and some statement pinky rings, this look offers suave masculinity and sophistication. All that's missing is another 3 members.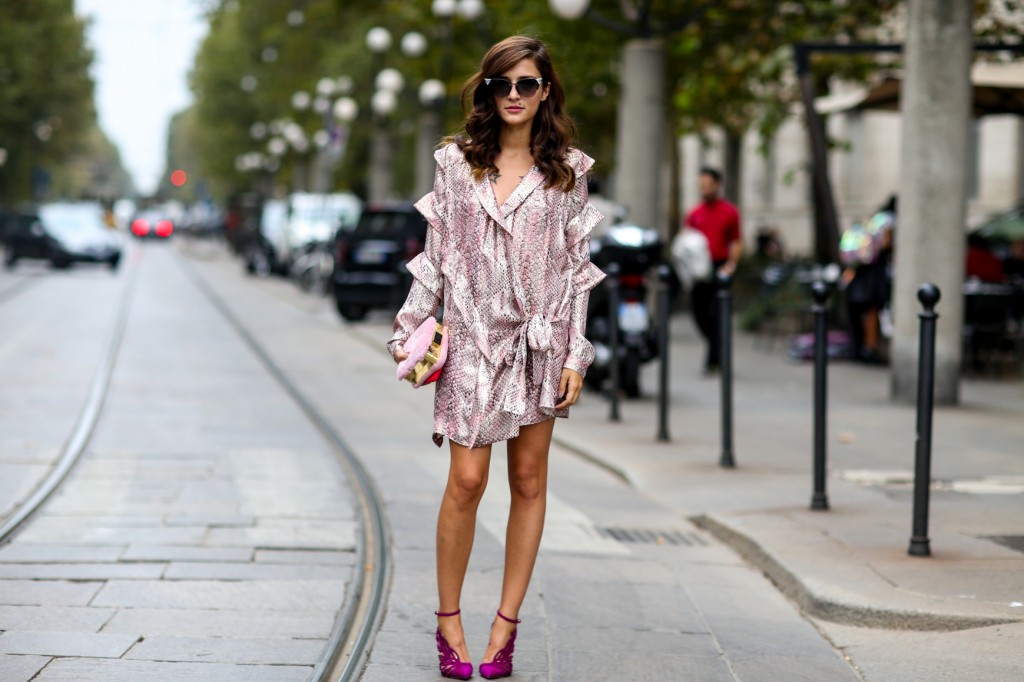 Crafted in crocodile, this dress' tiered elements make it both strong and structural. Worn with bold cat-eye sunglasses and a furry box clutch bag, the waves of the hair and intricate detail of the shoes leave the outfit softened.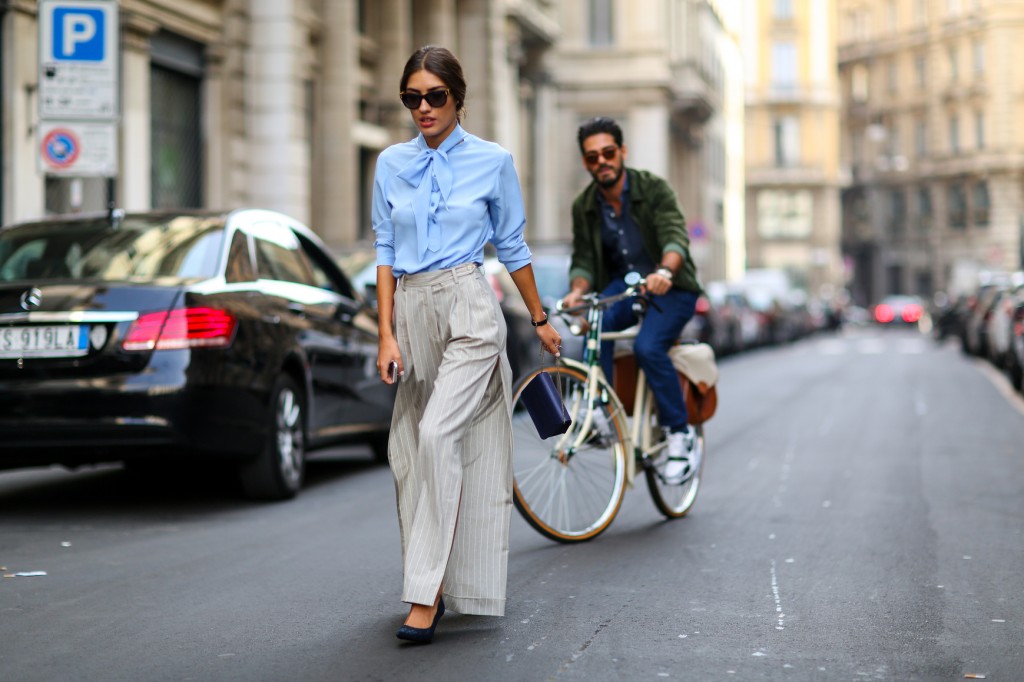 The style of traditional office wear but with an unconventional twist, the surprise of this outfit are its trousers which bare thigh-high splits. Whilst the accessorising navy stilettos preserve the minimal colour palette, the finishing pussy-bow blouse provides some 1930s glamour.
Street Fashion – Razzle Dazzle
---