Street Fashion- Powerfully Punk
---
Posted on
Street Fashion- Powerfully Punk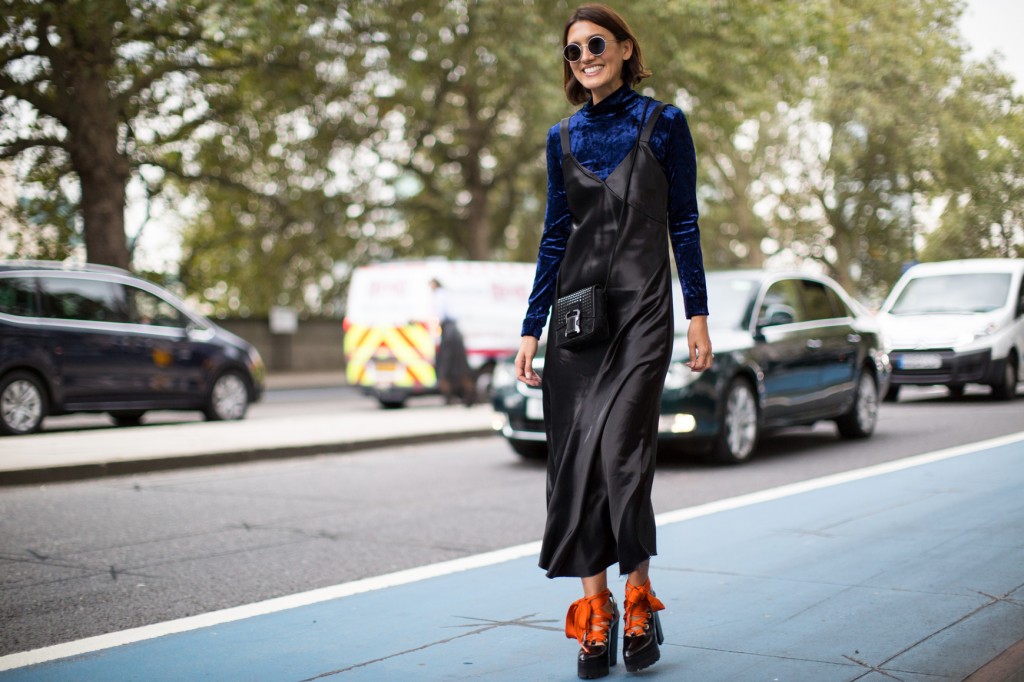 Dresses over tops are a new thing to try this year, and this velvet polo neck is layered by a longer silky number. Accessorised by round sunglasses and lace up heels in true rock and roll spirit.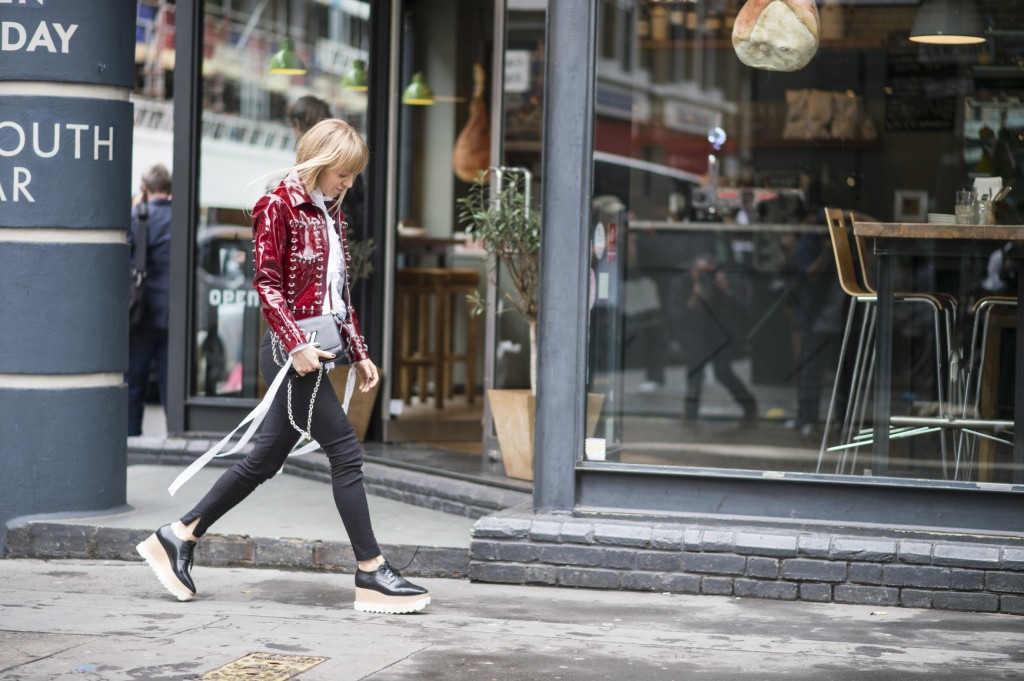 Silver hoops rebelliously pierce this vibrant red leather jacket, whilst the chained handle of the Louis Vuitton bag gives it all a biker chick chic. Whilst the underlying linen shirt and it's long flowing fabric ties give the outfit a final sense of liberty, blue jeans and Stella McCartney shoes help maintain a feminine feel.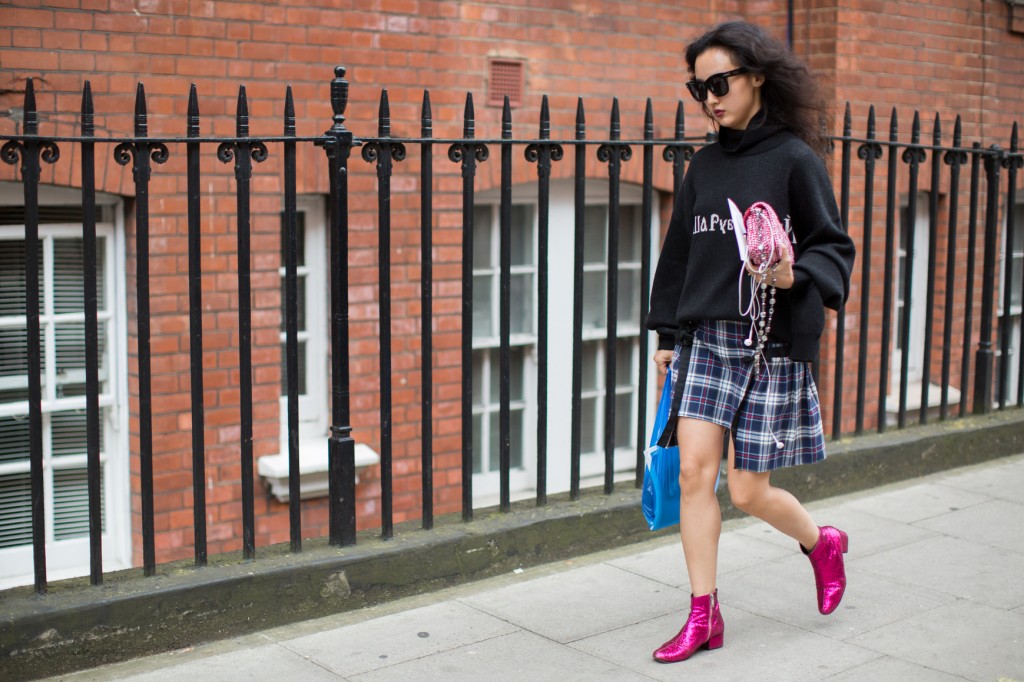 Tartan shaped the Punk Movement thanks to its advocate and the mother of punk herself, Vivienne Westwood. Pairing her blue skirt with a looser black jumper, fuchsia pink boots give it a powerful but playful finish.
Embodying the slogans adopted by her predecessors, this leather jacket proudly flaunts its anti-establishment status and piercing studs. When worn over black trousers, this jacket packs a powerful punch.
Street Fashion- Powerfully Punk
---