Street Fashion- Power Dressing
---
Posted on
Street Fashion- Power Dressing
The pant suit has long been adopted by women wanting to assert their influence, but these women channel it with a fashionable twist. Bearing bold shades of monochrome, stylish details stems from tilted black stripes and a very furry jacket.
Fitted and feminine, power is projected through the structure of these garments. As nipped in waists reminiscent of Dior's New Look emphasise the figure, the intricate details and tailoring featured in the clothing help develop assertive attire.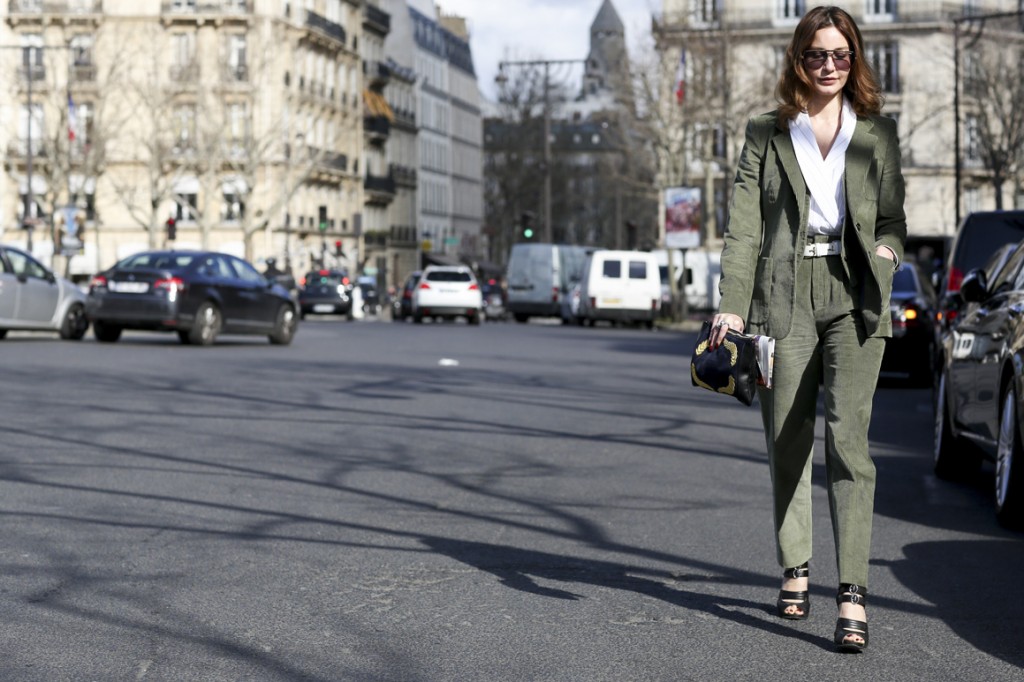 Oozing confidence, this soft suede suit makes a statement. A strong form of power dressing, the understated white wrap shirt and buckle sandals ensures attention remains on this beautiful two piece
Recreating Sixties and Seventies styles, these looks are inspired by vintage glam yet remain professional. Whether worn in the day or around the office, patterned, high waisted trousers are worn against neutral coloured shirts and finished with a draped jacket.
Street Fashion- Power Dressing
---