Street Fashion- Mix and Match
---
Posted on
Street Fashion- Mix and Match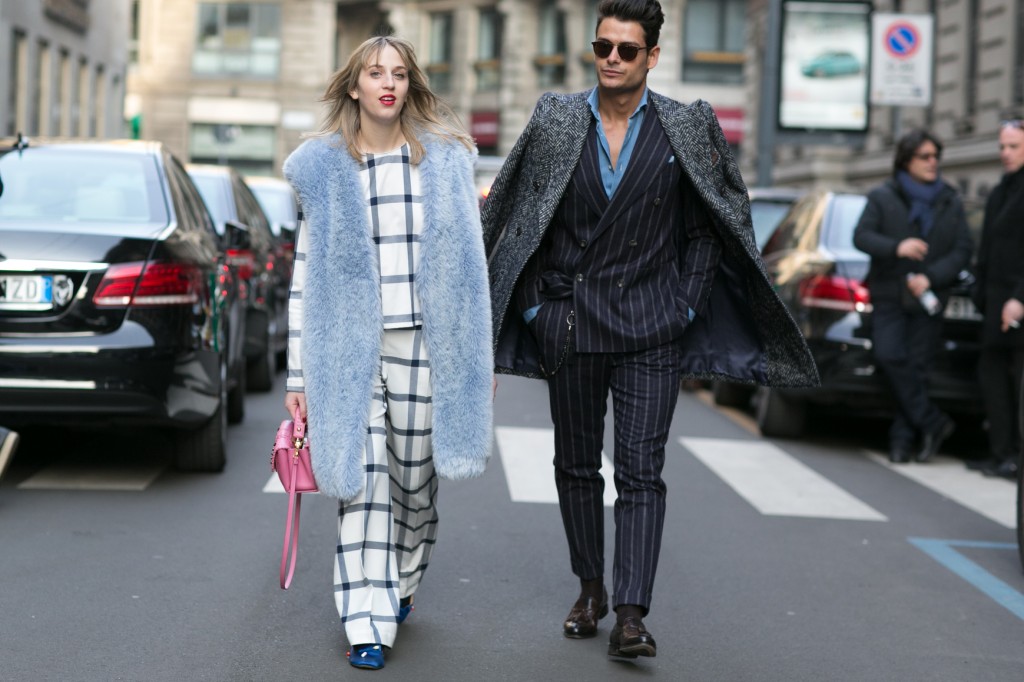 A true power couple, this pair contrast thick block check against slim pinstripes. Sweeping their shoulders with powder blue fur and a warm tweed coat, the looks are structured yet effortless.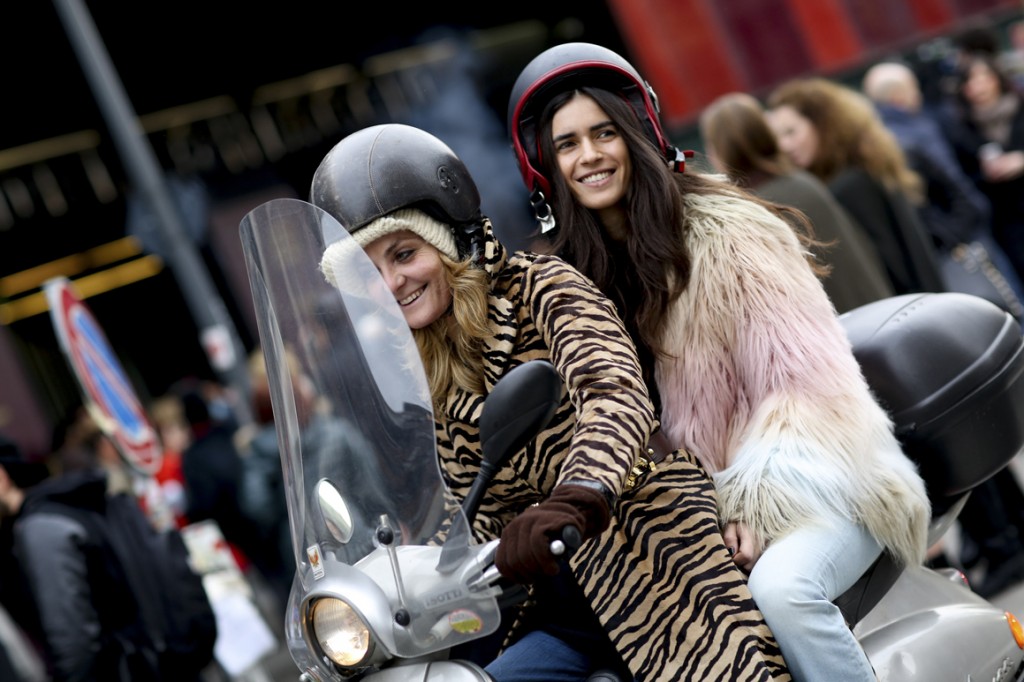 Tiger print textures mixed with ombré shaded fur, these women give meaning to the term travelling in style. Worn with a pair of jeans, ensure all eyes are on your coat by maintaining a simple style.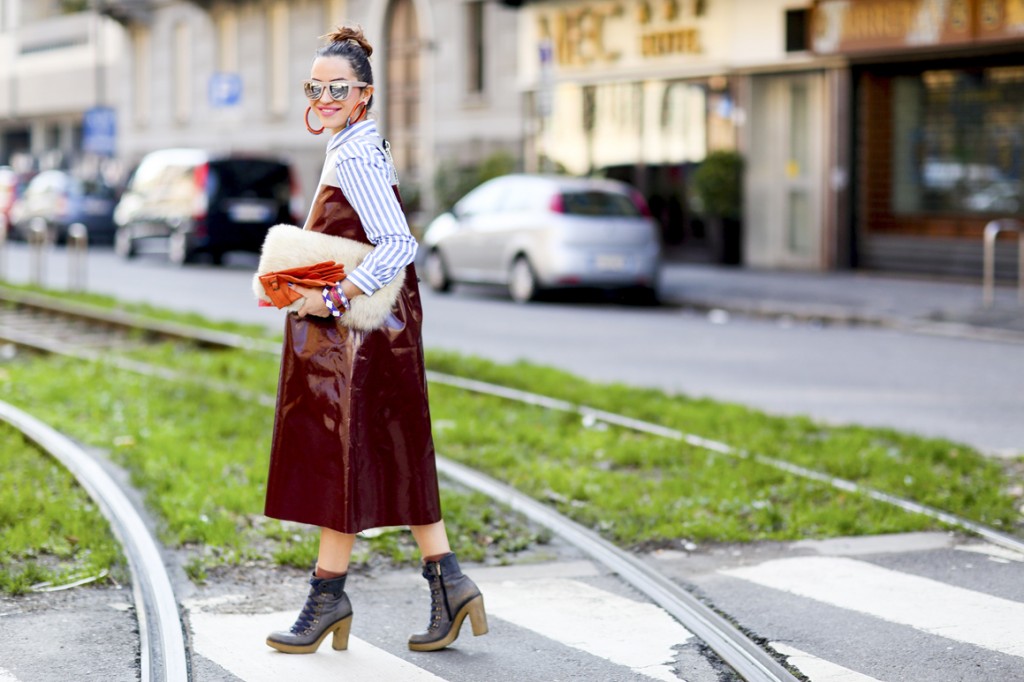 A pinstripe shirt with high waist leather, this dress is a true mix and match. Worn with heeled winter boots and a fluffy clutch bag, the sunglasses and hooped earrings introduce some daytime glamour.
Bohemian styles created in deep navy tones, the softer materials in these outfits are combined with pattern and lace. Gently flowing and effortlessly feminine, as longer skirts help elongate, fur elements reminisce on the styles of previous eras.
Street Fashion- Mix and Match
---