Street Fashion- Light and Dark
---
Posted on
Street Fashion- Light and Dark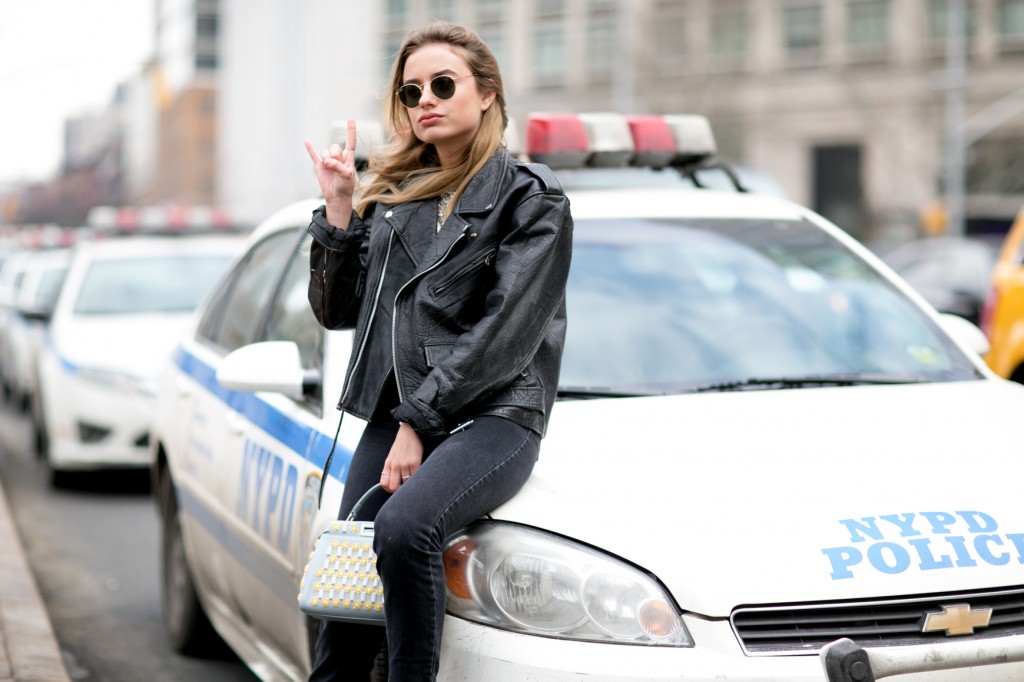 Grungy yet girly, this look mixes luxury leathers with feminine accessories. Ready to rock in a biker jacket and tight black jeans, the white leather handbag acts to soften the colour.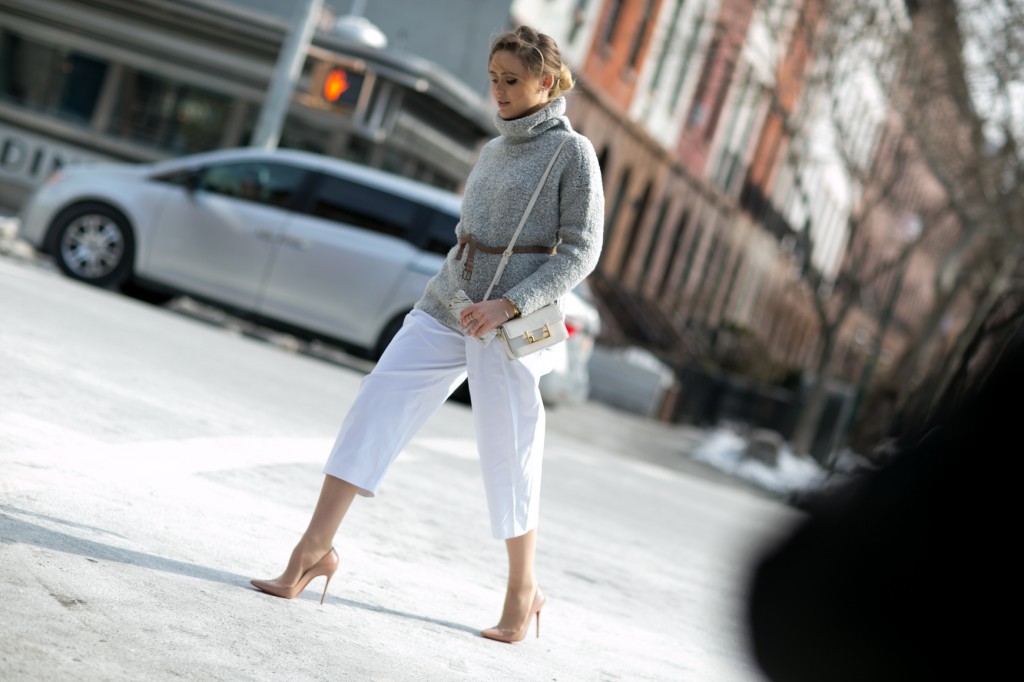 Soft in both its palette and materials, a high neck cashmere jumper is worn with winter white culottes. Tapering the look with a belted waist, this outfit is kept classy with slicked back hair and stilettos.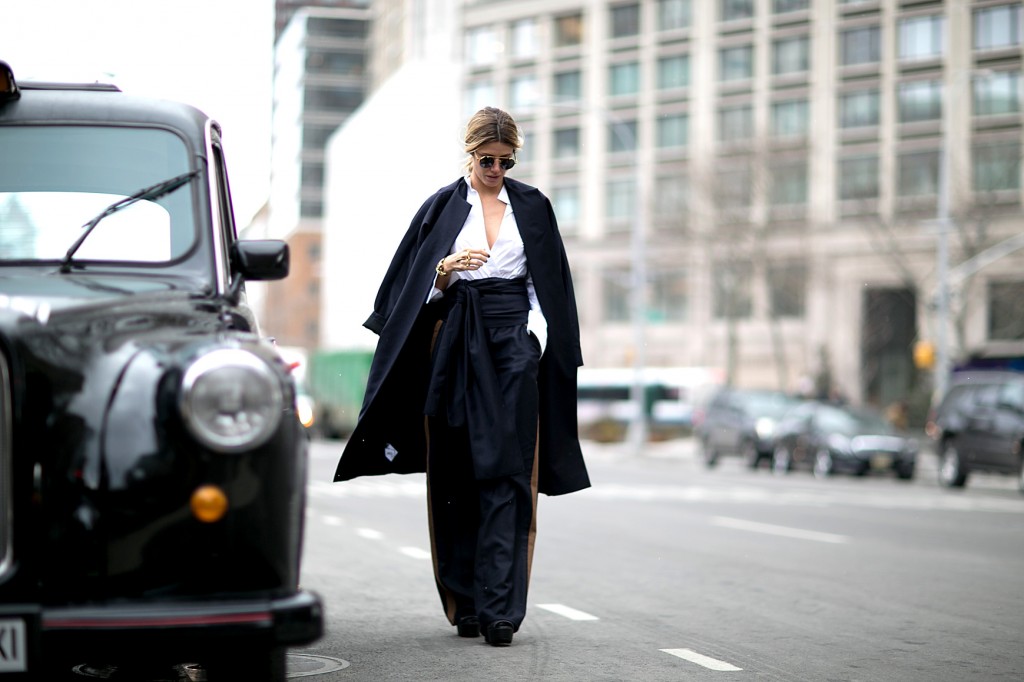 Making the best of both by wearing silky, satin black hues against crisper whites, this look also drapes and elongates the body all at once. Tall in stature thanks to a little boost from the platform heels, the belted midsection and deeply cut shirt that form this attire work to shape the female figure. Accompanied by blacked out, rounded sunglasses and a multitude of gold rings.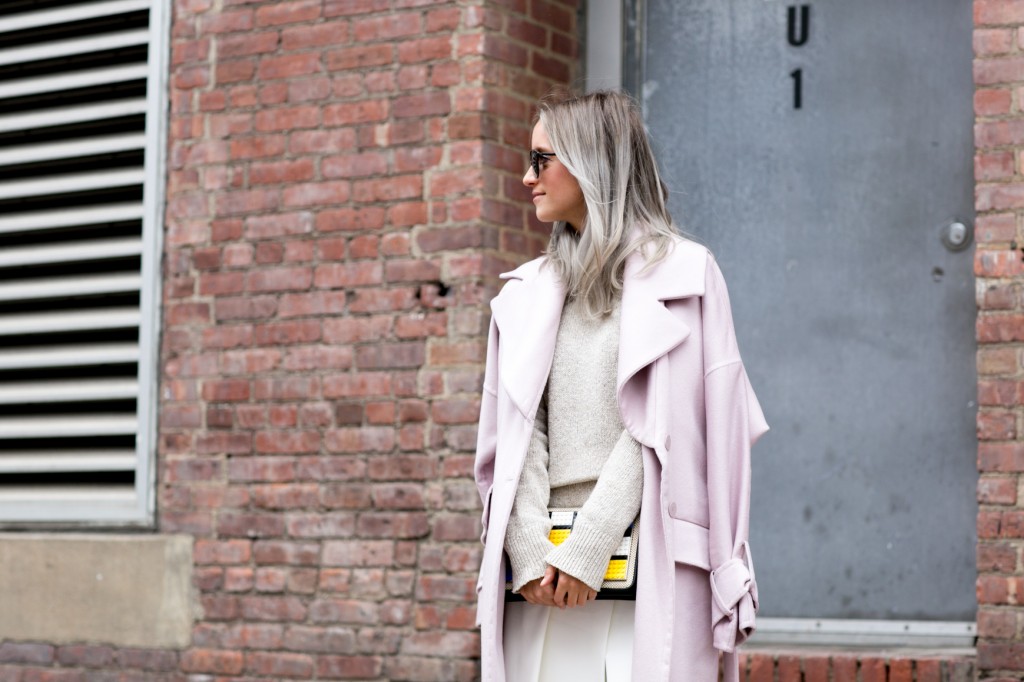 Super cosy cashmeres against a heavier mac coat, add dimension to your outfit by opting for complimentary shades of cream and white. With the only contrasts coming in from the yellow banded clutch bag and sleek, silver hair, this outfit projects a clean, refined canvas through its simplistic aesthetic.
Street Fashion- Light and Dark
---