Street Fashion- Jazzy Jackets
---
Posted on
Street Fashion- Jazzy Jackets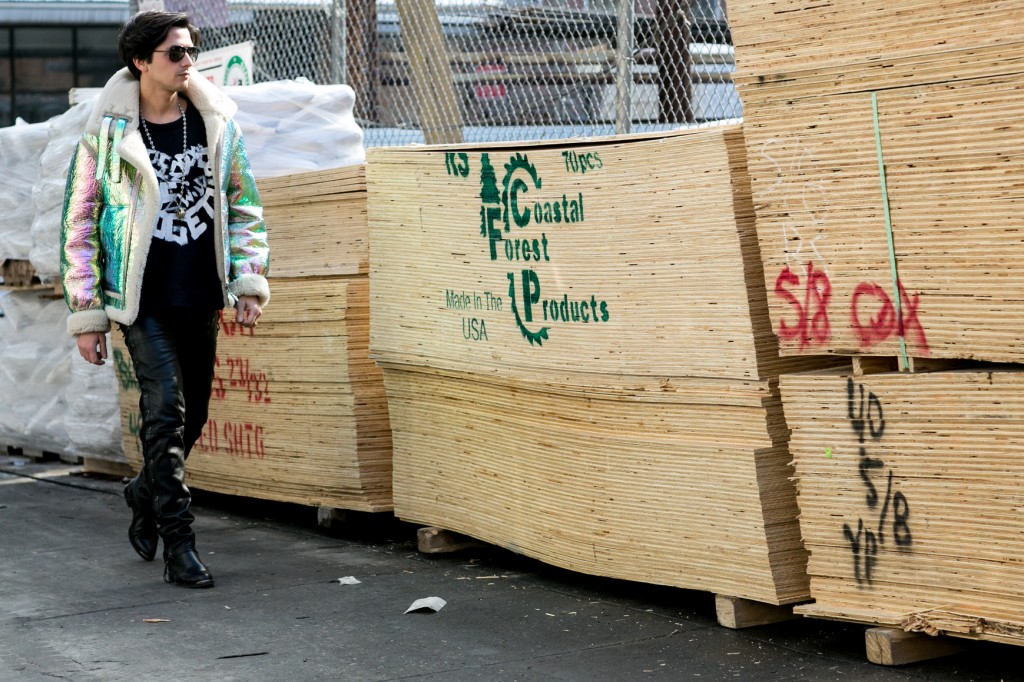 Futuristic and fun, holographic patterns can be seen trending everywhere; from nails to beauty and now fashion. Working hand in hand with this year's re-emerging space-age theme, neutrals become necessities when attempting to work this tricky material into your wardrobe. Giving the fabric a tougher edge, this guy pairs his jacket with a basic black tee, jeans and heavy biker boots.
Leather jackets are a wardrobe staple and this one is draped for a casual effect. Choosing a monochrome colour scheme, the jacket is paired with a two tone top, white stilettos and sprayed on jeans.
Whilst this flared jumpsuit is Seventies itself, the tasselled tan jacket gives it an extra, era inspired twist. Hair is swept back into a low ponytail, whilst round sunglasses and silver jewellery is used to accessorise.
On trend but also an investment for your wardrobe, emblazoned jackets are big this Autumn-Winter. Sporting a life-themed mantra, whilst this jacket is sure to make a statement, pairing it with lace elements gives it a more toned down, feminine edge.
Street Fashion- Jazzy Jackets
---