Street Fashion – Feminine Fabrics
---
Posted on
Street Fashion – Feminine Fabrics
Delicate baby blue and deep navy hues intertwine to create this layered up look. Elongating her silhouette by wearing a high-neck, long cotton shirt over turned up jeans, brighter colours are introduced through the deep red clutch and high heeled orange mules. Swept back hair and deep brown sunglasses keep this outfit classic.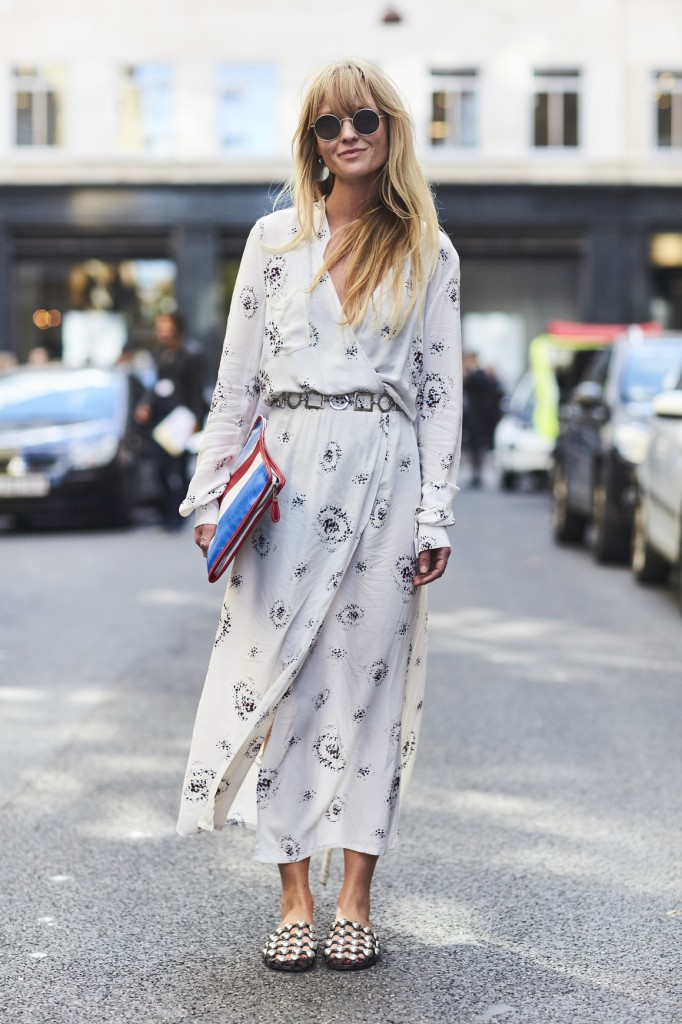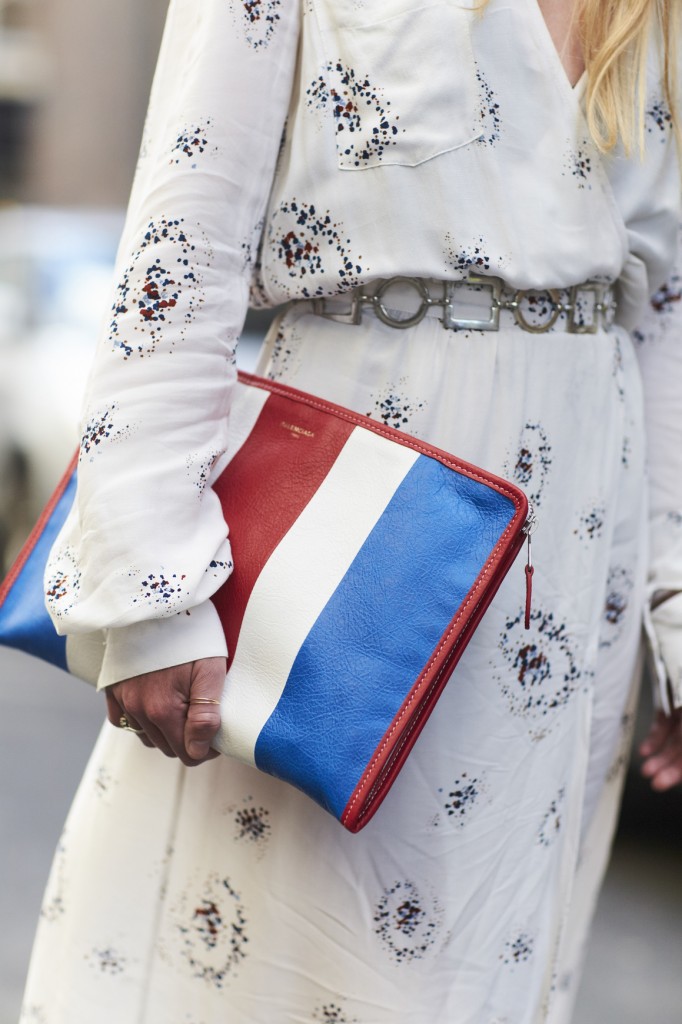 Draped in a delicate wrap gown, it's soft floral print is given a colourful contrast through the Balenciaga Bazar pouch bag. Shaping the gown through a small, shape themed metal belt, round sunglasses and flat, studded slip ons keep bohemian vibes flowing through this outfit.
Dramatic yet dreamy, the dark tones and flowing fabrics found throughout this style make it grungy yet girly. Not too dissimilar from the Hitchcock inspired styles floating down Erdem's A/W runway last year,  the skirt is complimented by a staple white tee, whilst it's long pleats swish smoothly over patent black boots.
Street Fashion – Feminine Fabrics
---