Street Fashion- Colour POP
---
Posted on
Street Fashion- Colour POP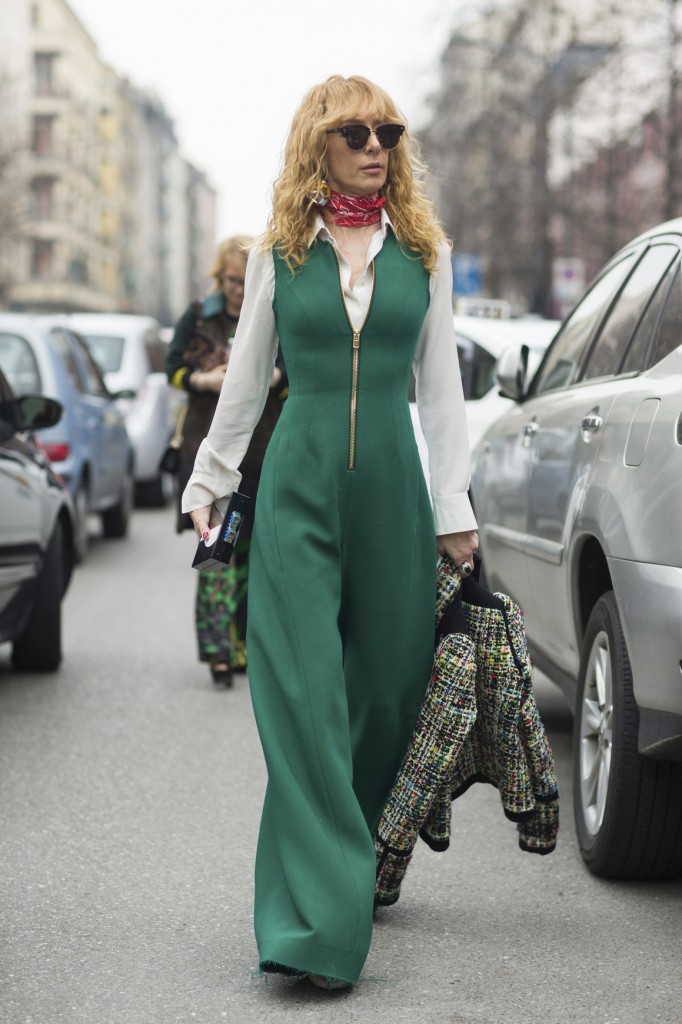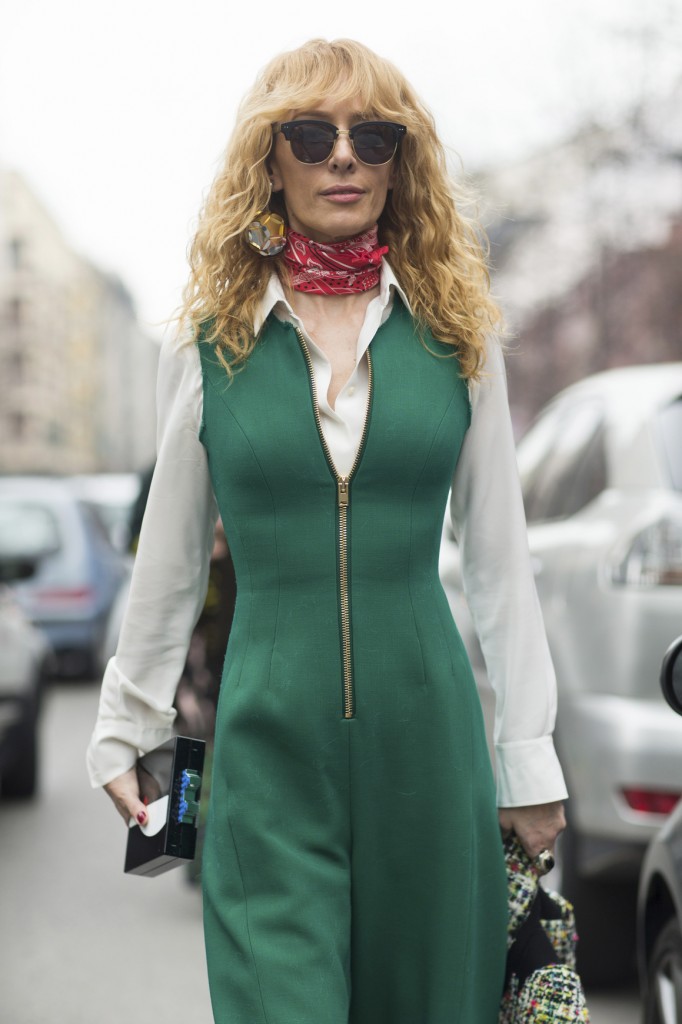 Flared jumpsuits are a must have this season and this one creates a streamlined but sensual silhouette thanks it's the frontal zip feature.Crafted in a pretty Jade tone, Seventies Style is kept alive once it's teamed with a crisp white blouse and paisley neck scarf.
This outfit may be void of colour, but it's monochrome palette has a vintage twist. Taking us back to the Sixties by pairing a Peter-Pan collared coat with patent Go-Go boots, a shot of colour sneaks its way into the bag's multicoloured corsage.
One for the girls who are more tomboyish: your garments may have more of a mannish shape, but you can keep things feminine through a rose quartz colour scheme. Chosen by Pantone as 2016's must have colour, it's delicate nature can be offset by darker fur and leather detailing.
Trying to rock this year's socks with stiletto trend can but left feeling like a six year old? Then here is your perfect example. As heavy layering and thicker fabrics collaborate to create a bigger silhouette on top, tighter socks and braided heels create structure on the bottom.
Street Fashion- Colour POP
---