Street Fashion- English Ensembles
---
Posted on
Street Fashion- English Ensembles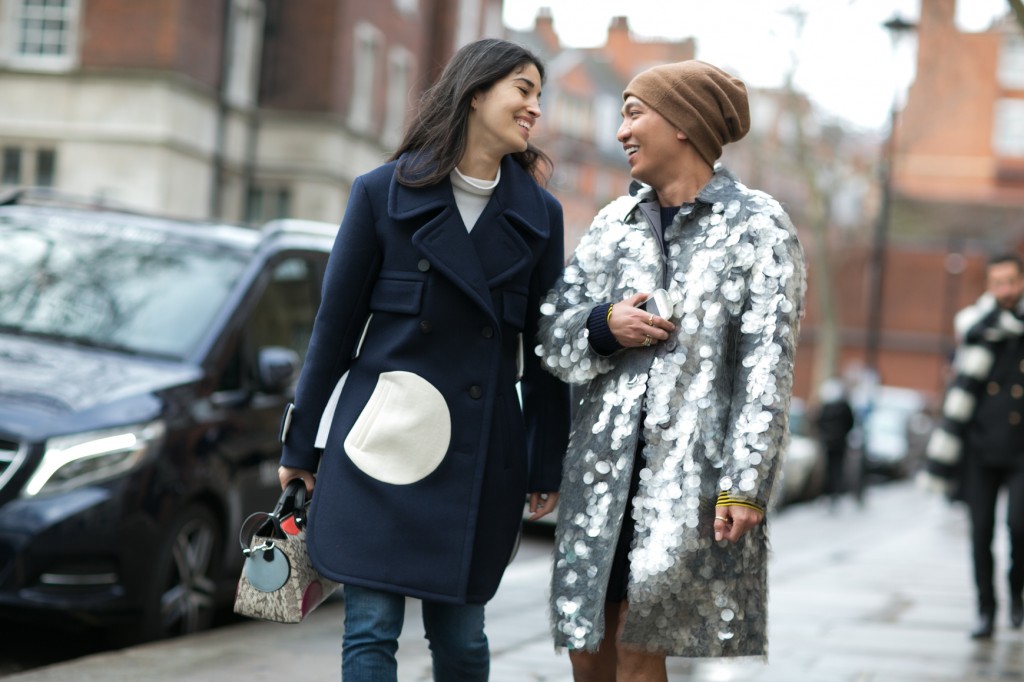 Giving them the old razzle dazzle, this sequined coat shimmers and shines against the navy pea coat on the left. Worn with a beige beanie, the pea coat also comes customised with larger, oval pockets.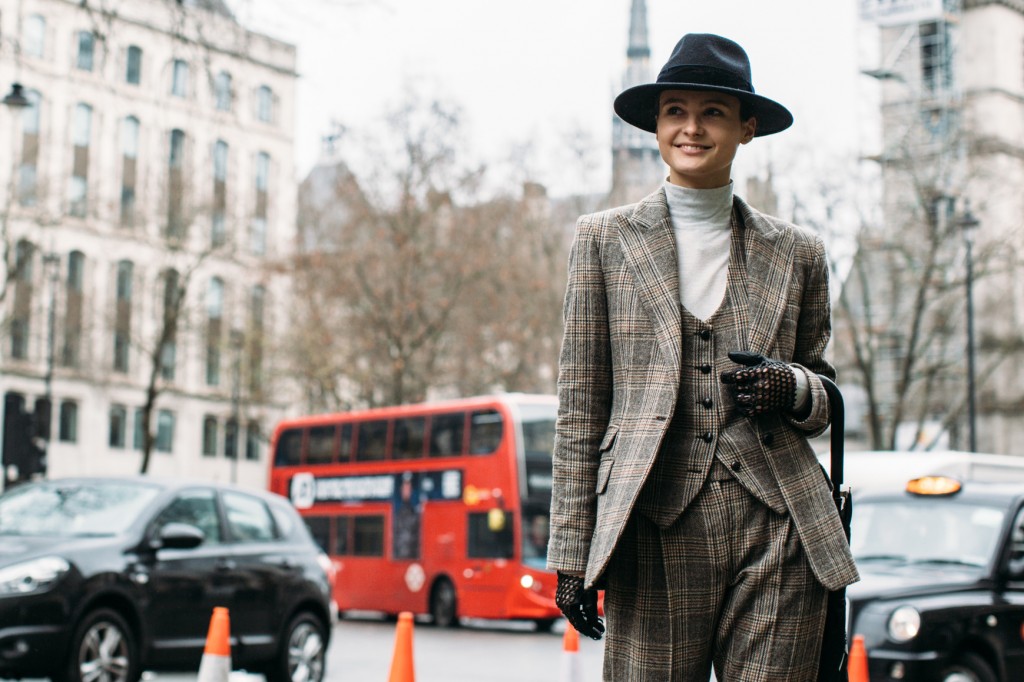 Typically English in tweed, this three piece swaps its usual home of the countryside for the city. Styled to perfection with a wide brimmed fedora, white polo neck and netted gloves.
Bringing French Fashion to the streets of London, the beret has made its way back onto the street fashion scene. Styling his with a Valentino tee and black jeans, the beret's colour and texture is complimented by this half woollen, half houndstooth coat.
Confidently colourful, swap the typical suit colours of navy and black for a something a shade brighter. Opting for this tangerine orange hue, it's playfulness is matched by the Nintendo themed bag and quirky sunglasses. For a more casual style, switch shirts for band tees and finish with a patterned bandana.
Street Fashion- English Ensembles
---